Well, imitation is still the sincerest form of flattery.
PREVIOUSLY: You've heard of Kim Kardashian, but have you ever heard of Jelena Karleusa?
No? Well she's a Serbian pop star, who seems to think she may have inspired the reality star's new platinum blonde makeover.
On Thursday, the 36-year-old singer took to Instagram and posted a side-by-side photo of herself and Kardashian sporting similar hairstyles and outfits, captioning the snap, "Will the real slim shady please stand up! Ps( I am on the left 😂😂😂🙊) #Illtakeitasacompliment ❤️."
Kardashian does bear a striking resemblance to the singer now that she's bleached her tresses, and to emphasize just how much the two look alike, Karleusa posted a collage with a mix of photos of herself and Kardashian that she captioned, "Let's play a game - FIND ME!" And at first glance, it's not that easy: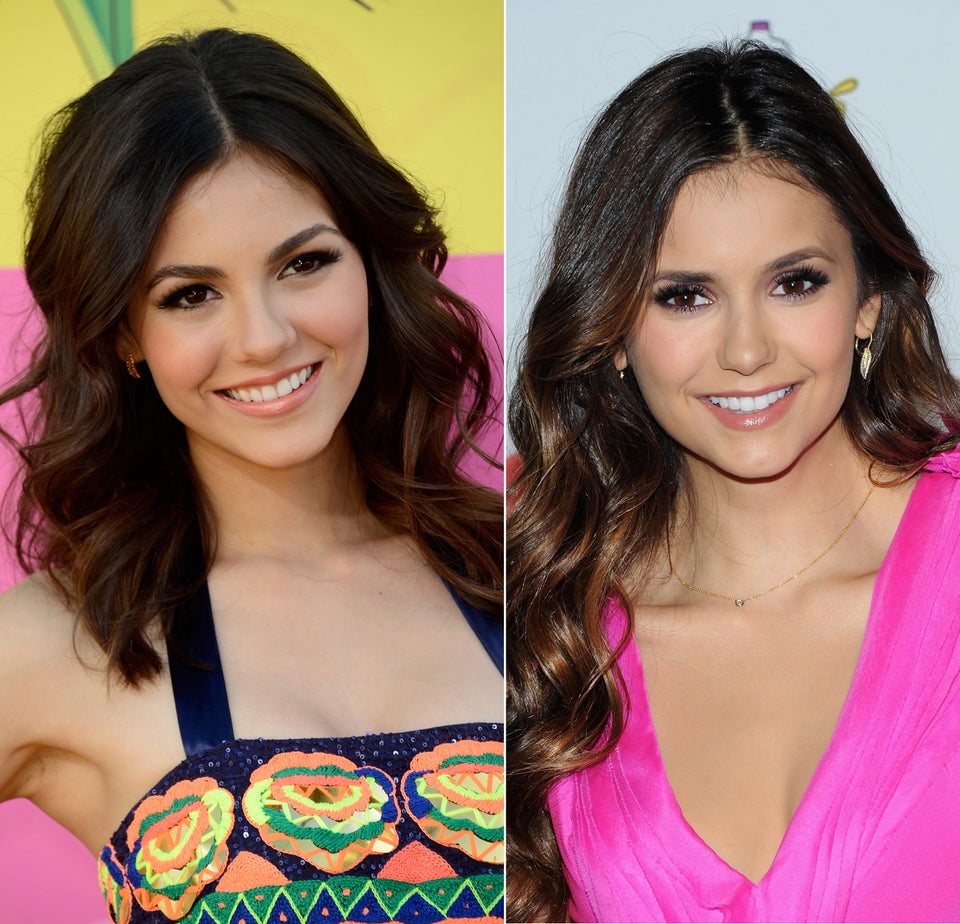 Celebrity Lookalikes!
Popular in the Community