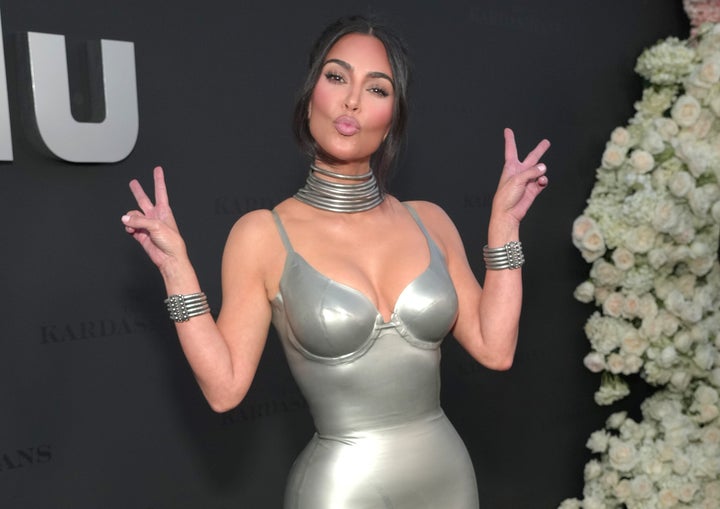 The Kardashians are back on TV and doing what they do best: unpacking stale drama that we've all moved on from months ago.
The premiere episode of "The Kardashians," which dropped on Hulu Wednesday night, reveals exactly how the beauty mogul ended up on the late-night sketch show, where she eventually sparked a romance with her now-boyfriend Pete Davidson.
Midway through the episode, Kardashian offered a blunt response to her critics, including Messing, whom she simply and shadily referred to as "the girl from 'Will & Grace.'"
"Listen, I'm the underdog," the Skims founder said about the backlash to the hosting announcement. "Everyone just thinks I'm a ditz. The girl from 'Will & Grace' came out and said she has no idea why I would be chosen as a host. But, it's like, why do you care? I don't comment to tear people down, especially another female. If that's what you think, dude, then cool, tune in…"
Messing, who's long expressed her desire to appear on "SNL," initially reacted not-so-kindly to the news that Kardashian was set to make her hosting debut.
"Why Kim Kardashian? I mean, I know she is a cultural icon, but SNL has hosts, generally, who are performers who are there to promote a film, TV show, or album launch," she wrote on Twitter. "Am I missing something?"
At the time, Kardashian stayed quiet on the issue, but Messing fielded plenty of flak for her opinion with fans happily reminding her that "SNL" has given the stage to a slew of comparatively more out-of-the-box hosts, including Elon Musk and a certain former president.
After Kardashian received rave reviews for her performance, including her slyly brutal opening monologue, in which she poked fun at herself and her famous family, Messing clarified her criticism.
During an appearance on "The Tamron Hall Show" later that month, the actor explained that she was simply "confused" over the hosting choice.
"Well, I was not intending to troll her, and you know if anybody took it that way, I apologize. That was never my intention. She is this phenomenon. I mean, you know, she is a cultural icon," Messing said.
"I am someone who grew up with 'SNL.' I love comedy, and they have had, for decades, this sort of formula," she continued. "And I noticed that they changed the formula, and I was like, 'Oh, does she have a new TV show coming out? Does she have a book coming out? Is she in a movie?' And she didn't have anything coming out. Actually, her TV show had just wrapped. So, I was just confused."
Ultimately, Messing said Kardashian won her over, insisting that she was "rooting for her" and describing her performance as "amazing."
Elsewhere in the opening episode of the new Hulu series, Kardashian revealed that she considered asking ex-husband Kanye West to serve as musical guest for her "SNL" debut amid their ongoing divorce, but decided against it.
"That would be epic if he was my musical guest. But then, do I want my own moment?" she said, adding later, "This is my first time, and I kind of want this to be about me and not about, 'How are they gonna act to each other?'"
Support HuffPost
The Stakes Have Never Been Higher
Popular in the Community