Some celebrities do silly things, like wear actual clothing over their undergarments. Kim Kardashian says "LOL" to that.
At least, we have to assume she says that, based on the most recent outfit she posted to her Instagram: an exposed bra, a skintight, almost fully unbuttoned long-sleeve shirt and a pair of white, lacy shapewear shorts that are meant to be worn under clothes.
She paired the look with a pair of strappy heels, natch. One Instagram commenter said the ensemble looked less like an outfit and more like Kardashian just forgot her clothing.
This pair of "neoprene desire bike shorts," by La Perla, will set you back around $225 ― and that's the current sale price. They retail for $650. Oh, and they're only available in the U.K.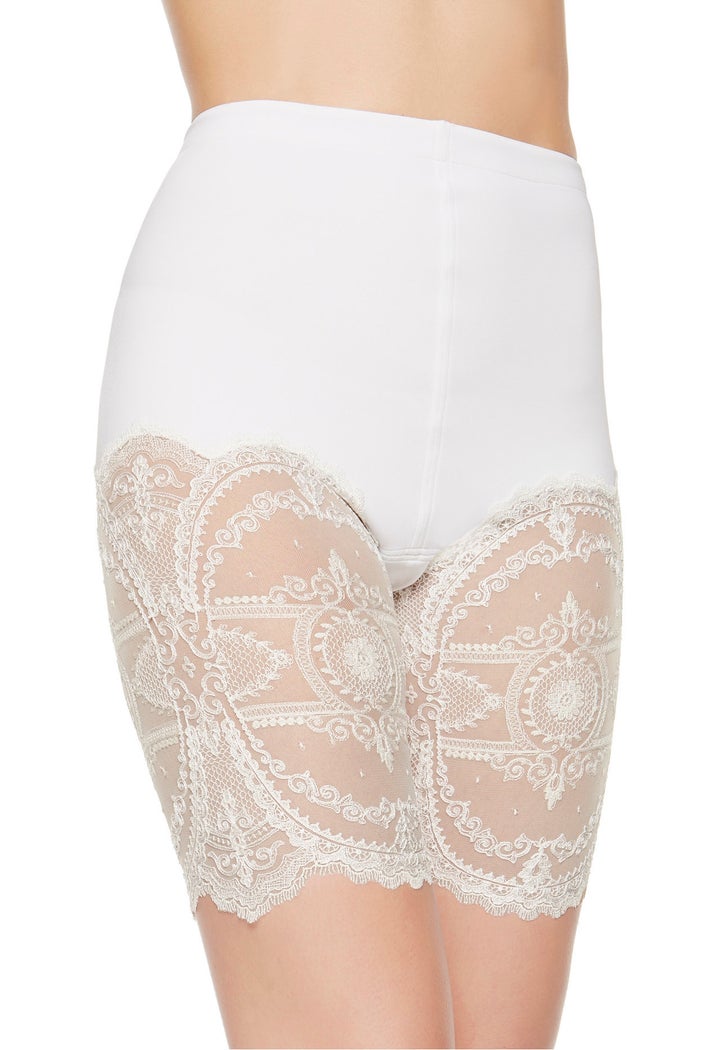 Ouch. We'll stick to real shorts and T-shirts for now, thank-you-very-much.