Kim Kardashian's affection for sheer dresses is hardly news. But there's something a little extra going on with her latest version of this tricky trend.
The 36-year-old attended the Daily Front Row's 3rd Annual Fashion Los Angeles Awards Sunday night wearing an elaborate, pearl-encrusted Givenchy Couture gown with a high neck and transparent skirt.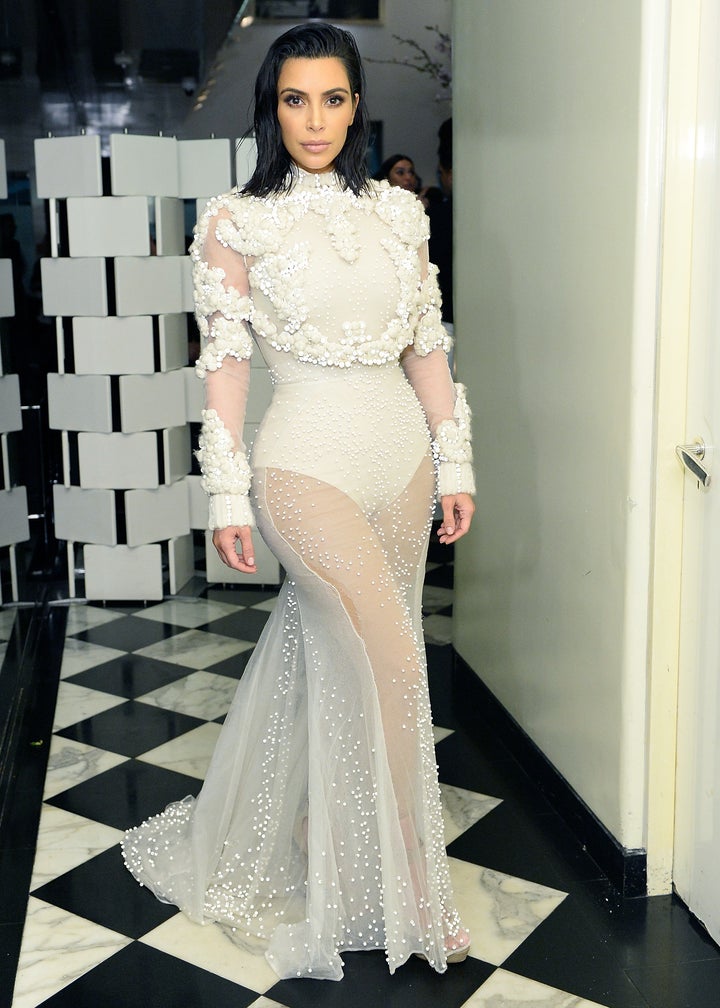 If the gown reminds you too much of just about everything else the reality star has ever worn, consider how it photographs under the lights: She and her dress are literally glowing.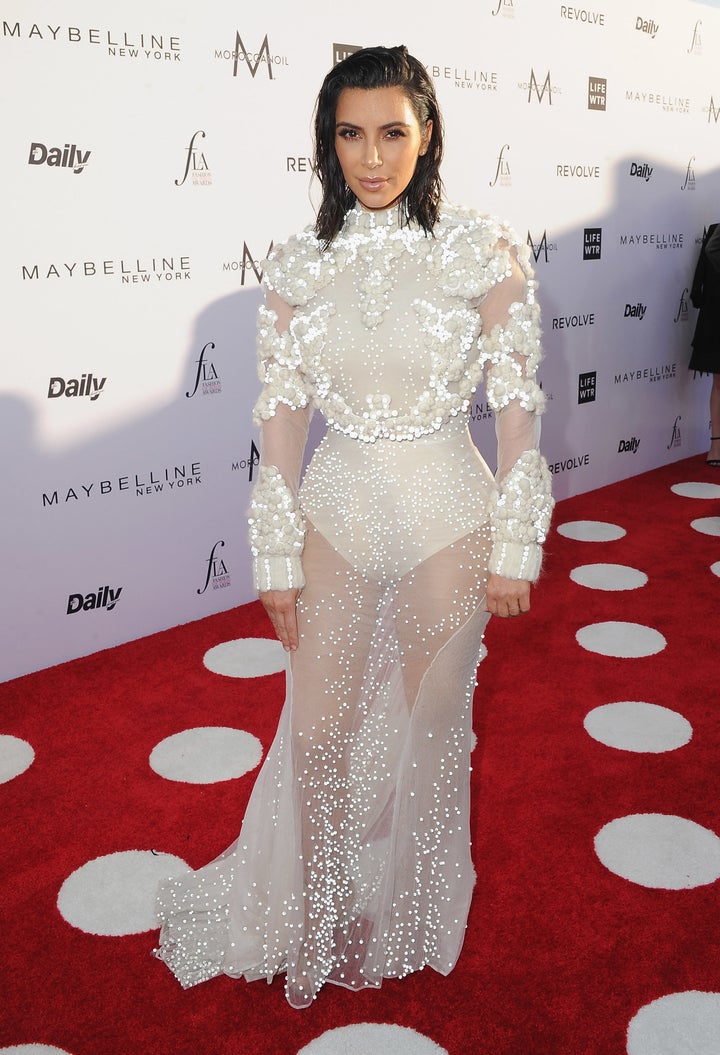 It's not clear if the dress itself lights up, like Clare Danes's gown at the 2016 Met Gala, or if we're just seeing the reflection of flashes (Givenchy has yet to respond to an inquiry). Either way, Kardashian looks pretty freaking cool in this super casual, pre-dinner photoshoot that shows off the gown's true glow:
Electronic or otherwise, this look is lit.