Lest you think that Kim Kardashian's first foray into sheer maternity wear was an anomaly, let us present you with the second documentation of the reality star's penchant for risqué looks: Kim hosting a dance party in Canada in yet another peek-a-boo ensemble.
So even though we're one look shy of a trend, we're going to go ahead and call it early: Kim K's maternity wear hallmark is sheer, sheer and more sheer.
Check out Kim Kardashian's look from last night and tell us what you think.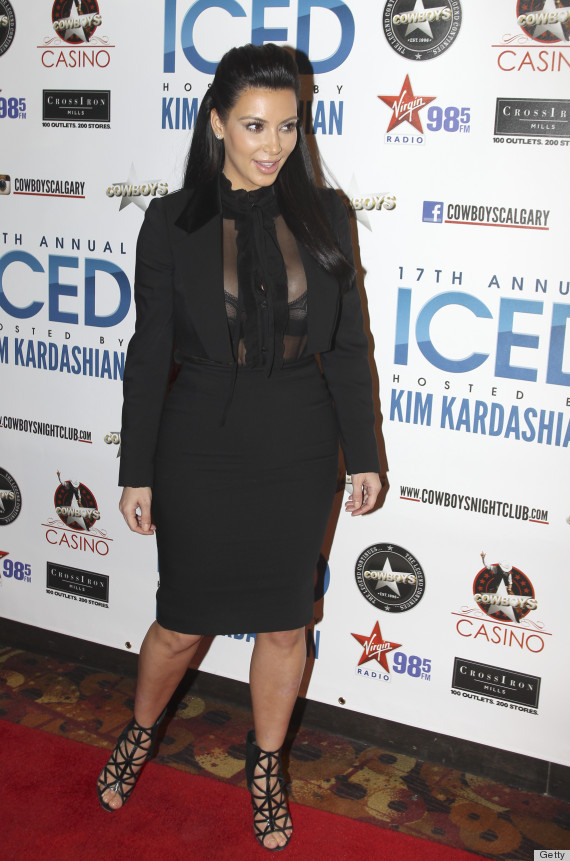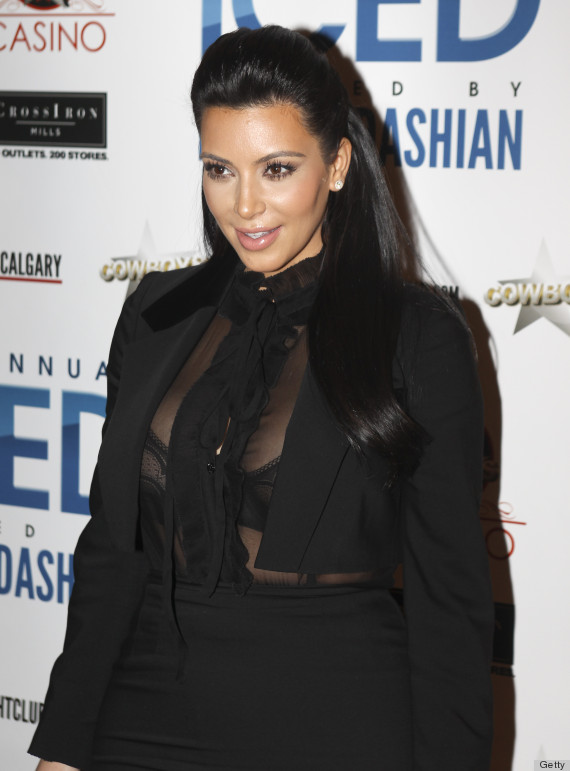 See Kim Kardashian's style evolution!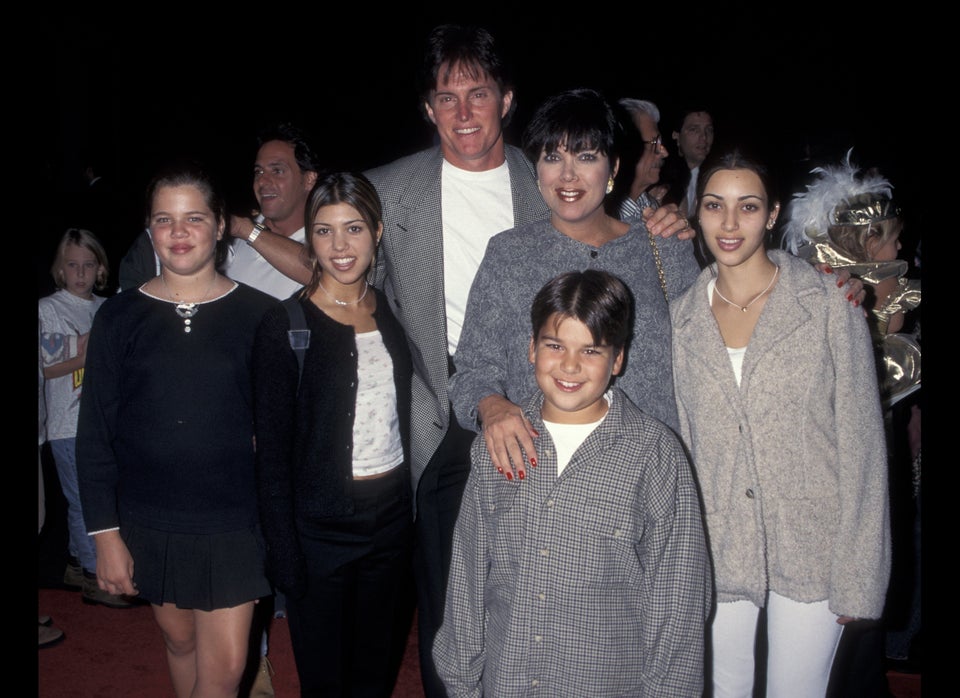 Kim Kardashian Style Evolution