The reality star was spotted out on Tuesday night in New York City rocking a sheer black tank top (which could also be a body suit) with camo shorts cut just above the knee.
She kept the rest of her outfit simple with minimal jewelry, vintage Versace sunglasses and sparkly silver heels: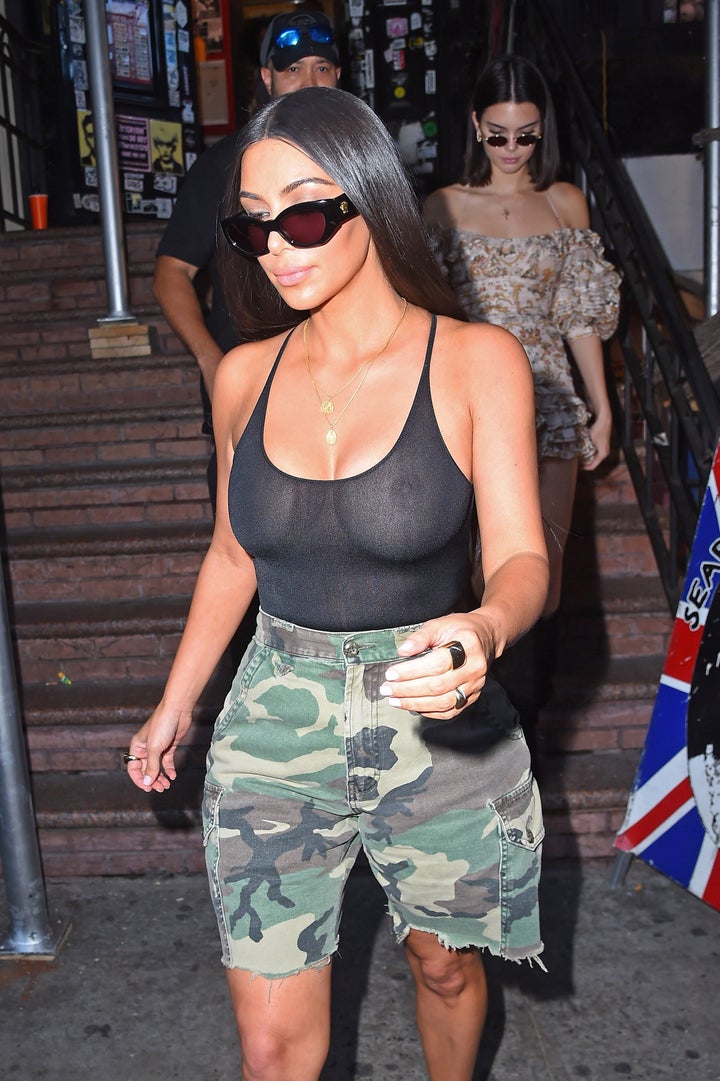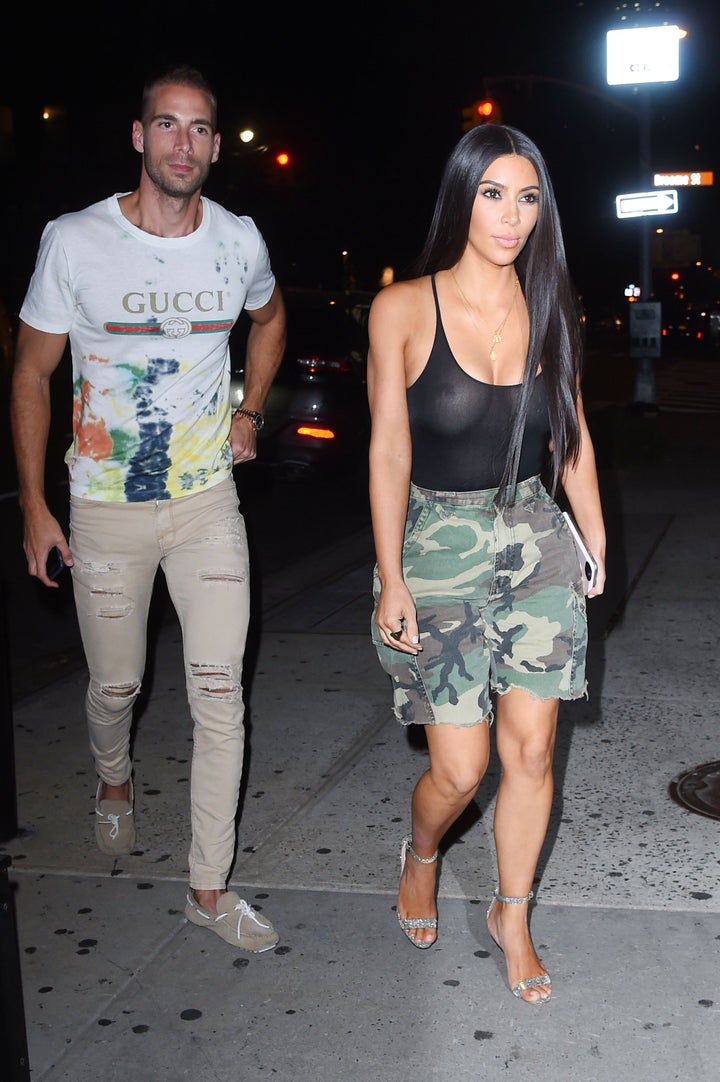 She was also joined by her sister, Kendall Jenner, during the shopping trip. Jenner wore a patterned, off-the-shoulder dress with tiny straps, tall black boots and sunglasses: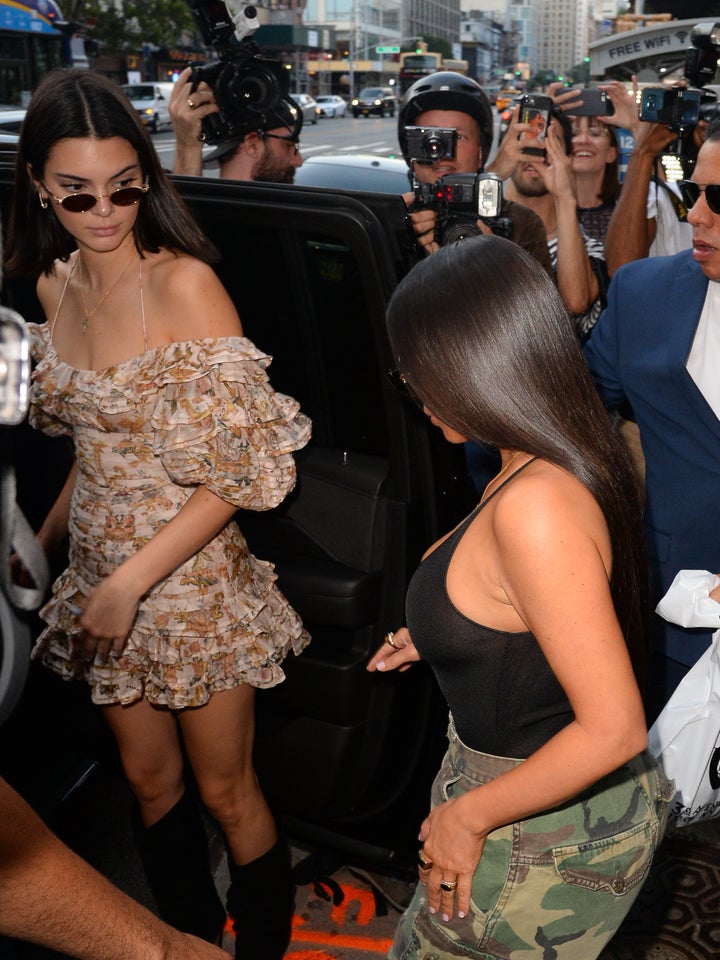 Somehow, though, none of the looks come close to her most revealing see-through outfits: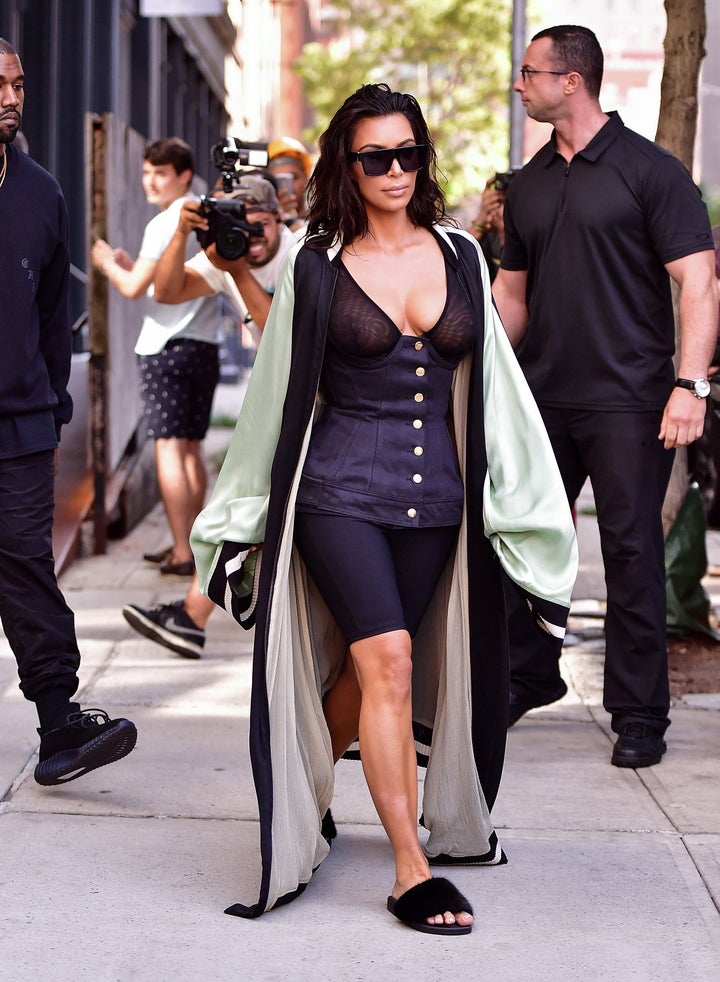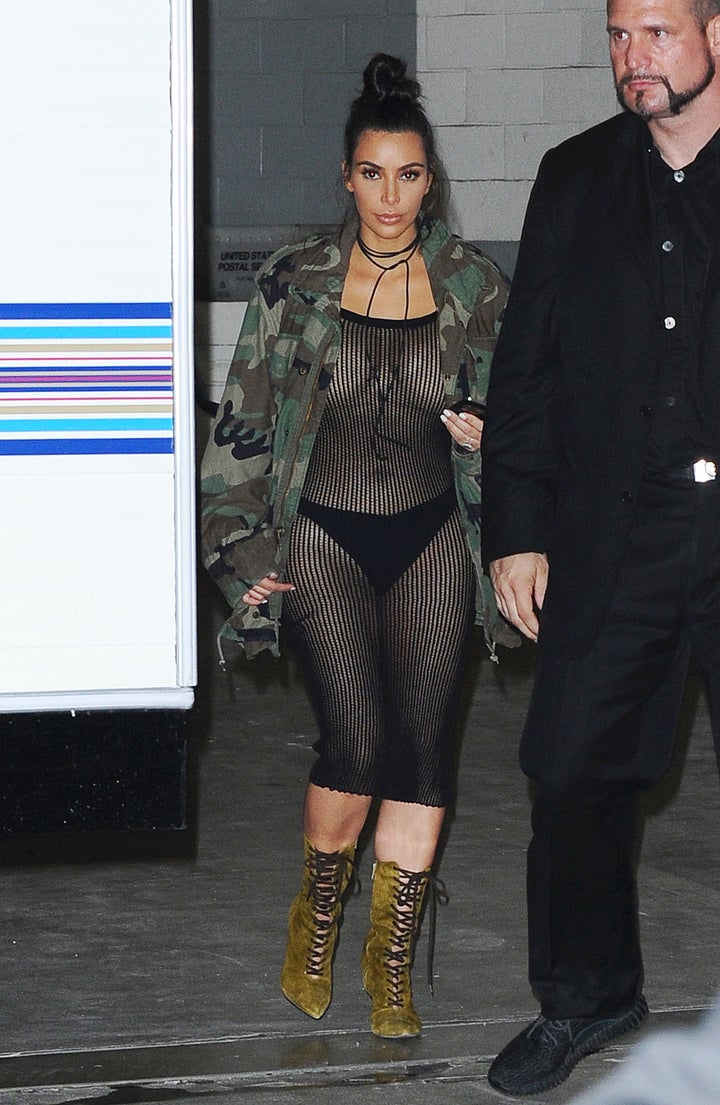 For anyone who doesn't appreciate Kim's tendency for keeping things transparent, she previously wrote a message to her detractors saying she doesn't care.
"I am empowered by my body. I am empowered by my sexuality," Kardashian wrote in an essay about nudity and empowerment last year. "I am empowered by feeling comfortable in my skin. I am empowered by showing the world my flaws and not being afraid of what anyone is going to say about me."
Message received, loud and clear.