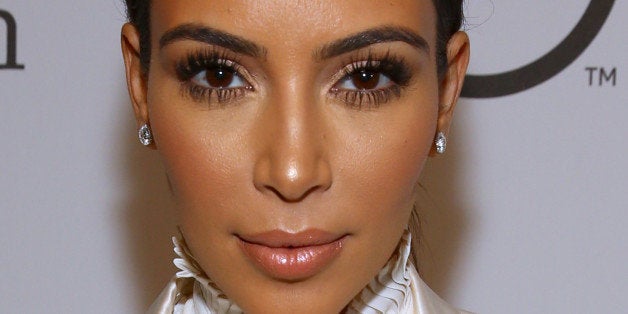 If Kim Kardashian had it her way, she would live on our TV screens forever.
Speaking to MailOnline in Cannes, France, the reality TV star revealed that she has no qualms about opening her life to public viewership.
"I love sharing my life," she said. "And I hope it goes on for as long as it can."
"Keeping Up With The Kardashians," the show that documents the life of the star and her family, also serves as a useful tool in keeping her looped in. Like viewers at home, Kardashian admits to using the program to keep tabs on her siblings' lives.
"I'll find out things on TV on our show that I might not have noticed," she said. "I'll see what my sisters are doing when I'm not there, and I'll notice different things that I wouldn't have picked up on before."
Kardashian recently married rapper Kanye West in a ceremony at Florence's 16th-century Forte di Belvedere, and she spoke to MailOnline about the importance of striking a balance between her private and public lives.
"It's been a balance and you figure it out," she said. "I'd say more so when I was pregnant, I didn't want to be on as much, that's just where I was in that phase of my life."
Kardashian's daughter, North West, was born on June 15, 2013, and the celebrity says motherhood has been the only thing to shift her "life in the spotlight," perspective. Discussing a scenario in which her TV show did go off the air, she said:
"I would be OK with that too -- I think that's how motherhood has changed me. You're kind of OK with whatever is going on as long as your baby is OK."

Popular in the Community