 Anyone who has ever taken a spinning class at SoulCycle knows that it's common to emerge drenched in sweat, and yet Kim Kardashian managed to leave the high-intensity class on Monday, March 10, looking photo-shoot ready.
The 33-year-old new mom was spotted by photographers as she left the Beverly Hills studio in a skintight black top and matching spandex leggings. Kardashian looked full-on glam after her workout, with nary a hair out of place and a face full of makeup -- leaving us with a couple of questions.
Did she shower, re-apply her makeup, blowout her hair, and put her gym clothes back on before leaving? Or does Kim Kardashian simply not sweat quite like the rest of us.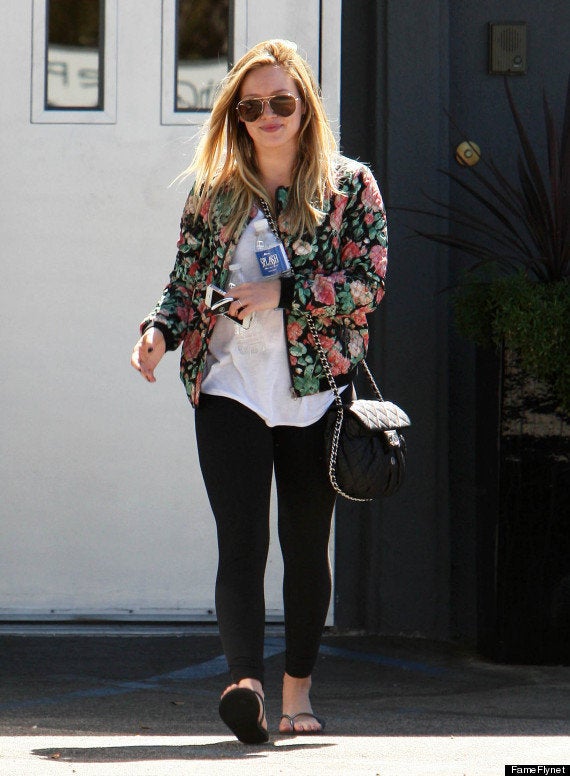 Celebrities Wearing Spandex