 Kim Kardashian is getting in touch with her fans in a brand new way. She's taken to Mobio INsider, a celeb-to-fan Q&A forum, where she has been periodically answering fans' questions for about a week now. This platform seems to encourage constant communication between celebrities and fans, as opposed to conducting one large Q&A that starts and finishes over the course of an hour or two, so if you have any burning questions for Kim K, ask away!
Several members of Kim's extended family are also promoted as "Featured Influencers" on the site, including Kendall Jenner, Brody Jenner, and Scott Disick, so this might be the new place to get your fix of Kardashian news and chat with the stars, themselves.
Without further ado, Kim imparts knowledge and wisdom upon her dedicated Mobio INsider fans and followers.
On how she because a successful entrepreneur:
I've always loved working. i knew I always loved clothes, so 1st started selling & buying clothes on eBay, worked at a clothing store, then started styling, then opened a store, now my own clothing line. I did whatever I could to learn about what I was passionate about. I would say figure out what you love to do, and find a way to make it a career.
On whether North will be placed in a "normal" school when she's old enough:
she will for sure go to school, we just need to do our research
On her pregnancy cravings:
mostly cheese, chilli cheese fries, everything w cheese
On her favorite junk food:
Krispy Kreme donughts....don't tempt me, I'm doing good right now lol
On her favorite thing about North:
It's really hard to choose but, her baby smell and her laugh!
On her favorite piece of clothing:
I wear the same shoes and coats over and over! It's freezing right now, so I would say a coat!
On her favorite Christmas memory:

Christmas is my absolute fave time of year! its about family. I love the smell of everything Christmas. My moms Christmas Eve party is a tradition we have had since I was born. Then we do Christmas morning, opening presents with our whole family at 6am! Then we all cook breakfast together.
On the secret to balancing her hectic life:
Thank you! I love taking time off and being with him and the baby. But the key is balance and a good schedule. We put the baby to sleep then go to the concert. I make time for me, and my fiancé too so I can be the best mom to her! Naturally your priorities change too, so its so easy to adjust for me! I love every minute of it!
On her preferred method of relaxation:
i love sleeping and a massage!
And here's the "best picture" on Kim's phone at the moment: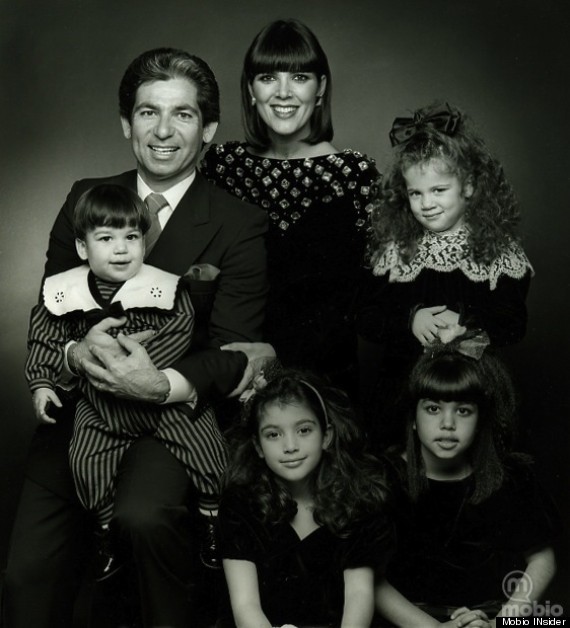 Read all of Kim's responses to fans' questions at Mobio INsider.
REAL LIFE. REAL NEWS. REAL VOICES.
Help us tell more of the stories that matter from voices that too often remain unheard.
BEFORE YOU GO
PHOTO GALLERY
Kim Kardashian