For those keeping tabs on Kim Kardashian's baby bump (we know you're out there), you're in luck: Kim returned to her form-fitting ways today in a tight black top.
For those of you who are big fashion fans, on the other hand, you're a lot less lucky: Kim's pants were what we would call "questionable." The reality star, who's around four months pregnant, chose a pair of snakeskin skinny pants with a peplum-like ruffle at the waist for a day out in Los Angeles.
Besides looking rather uncomfortable (isn't the point of being pregnant being able to wear elastic waistbands all the time?), the pants seemed rather unflattering. When you've got a growing midsection, Kim, highlighting it with a major ruffle might not be the best style choice.
But as Kim explained recently, all her tight clothes are strategic. "I think because I have big boobs it could make me look heavier if I don't, like, show off my waist or something, so I just have kind of learned to dress one way only," she told Du Jour magazine.
Check out Kim's look. Do you think her strategy of form-fitting silhouettes is working or should Kim rethink her approach?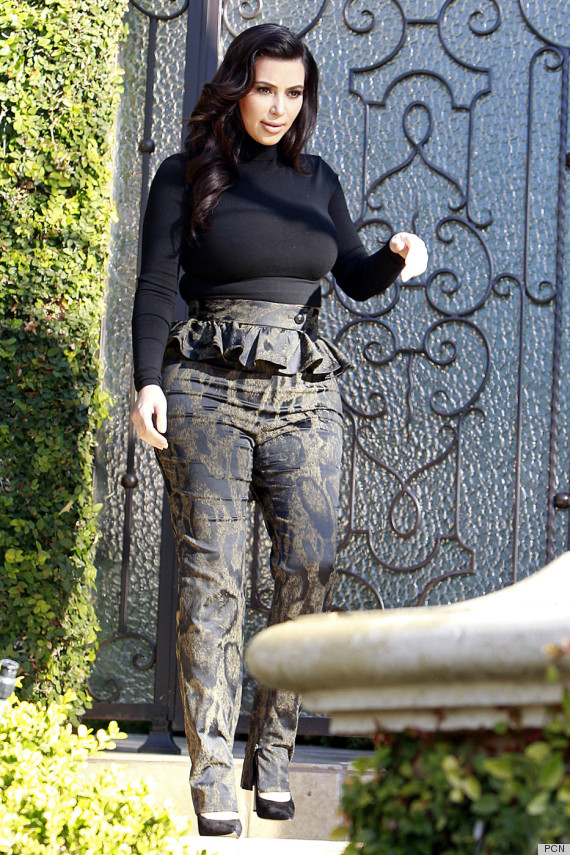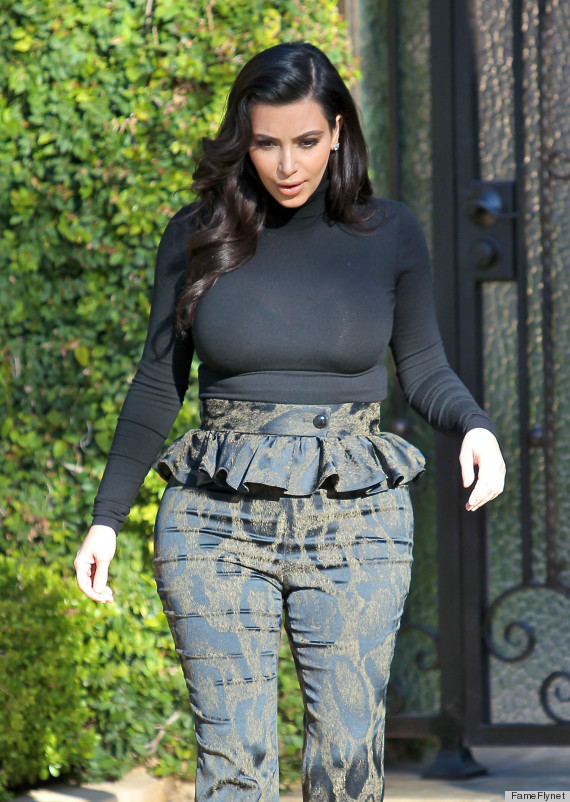 See what other "maternity" styles Kim's been wearing: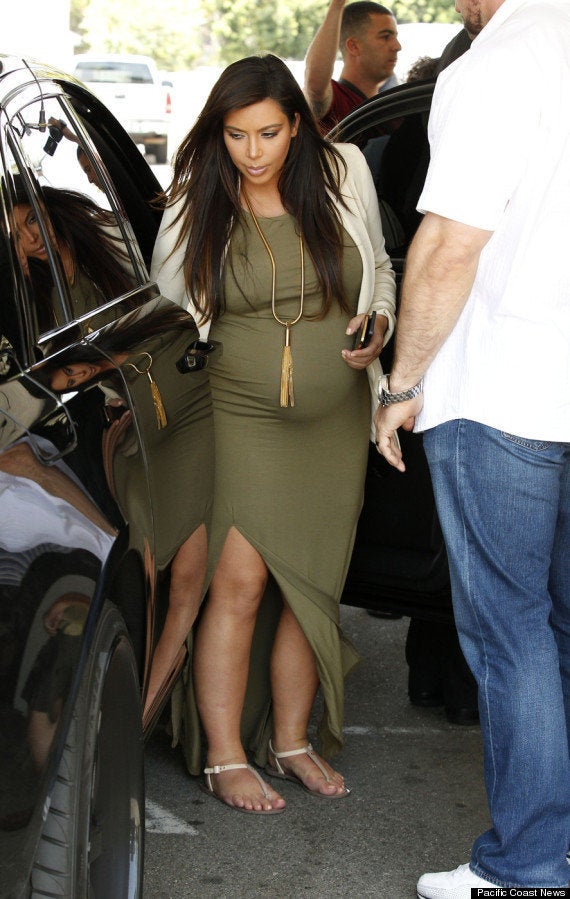 Kim Kardashian's Maternity Style
Related