UPDATE #3:
Though Kim Kardashian's family has avoided commenting on news of her divorce today, both Kourtney Kardashian and Khloe Kardashian have released statements about it on their blogs.
"Our sister is going through a difficult time but we"re a close family and are sticking together like always. Kim, we love you.
We appreciate everyone's kindness and support."
"I just want to thank all of our amazing fans for your unconditional love and support. My sister is going through a very difficult time and your kindness right now means the world to all of us. Kim, we love you more than anything."

"I love my wife and am devastated to learn she filed for divorce ... I'm willing to do whatever it takes to make it work."
UPDATE #1:
Kim Kardashian has released a statement to E! News regarding her divorce.
"After careful consideration, I have decided to end my marriage," she said. "I hope everyone understands this was not an easy decision. I had hoped this marriage was forever, but sometimes things don't work out as planned. We remain friends and wish each other the best."

PREVIOUSLY:
After millions of dollars and many hours on E! leading up to their wedding, it's over for newlyweds Kim Kardashian and Kris Humphries.
"Yes @kimkardashian is filing for divorce this morning," he tweeted Monday.
Sources tell TMZ that the split stems from a difference in opinion on where the couple was planning to live. Humphries hopes to settle down in Minnesota, while Kardashian wants to stay in California near her family.
And then came the wedding.
The news of the couple's split comes just 72 days after their highly-publicized wedding, in which close to 500 of their closest friends, family and E! camera crews gathered in Montecito, Calif., on August 20 to watch the reality star marry the New Jersey Nets player.
But things haven't been smooth sailing since their August nuptials. The couple has been busy filming a new season of "Kourtney & Kim Take New York," and rumors have been swirling that all is not well in the Kardashian-Humphries household.
For more on Kardashian's divorce, head over to TMZ, and check out some of Kim's other exes below!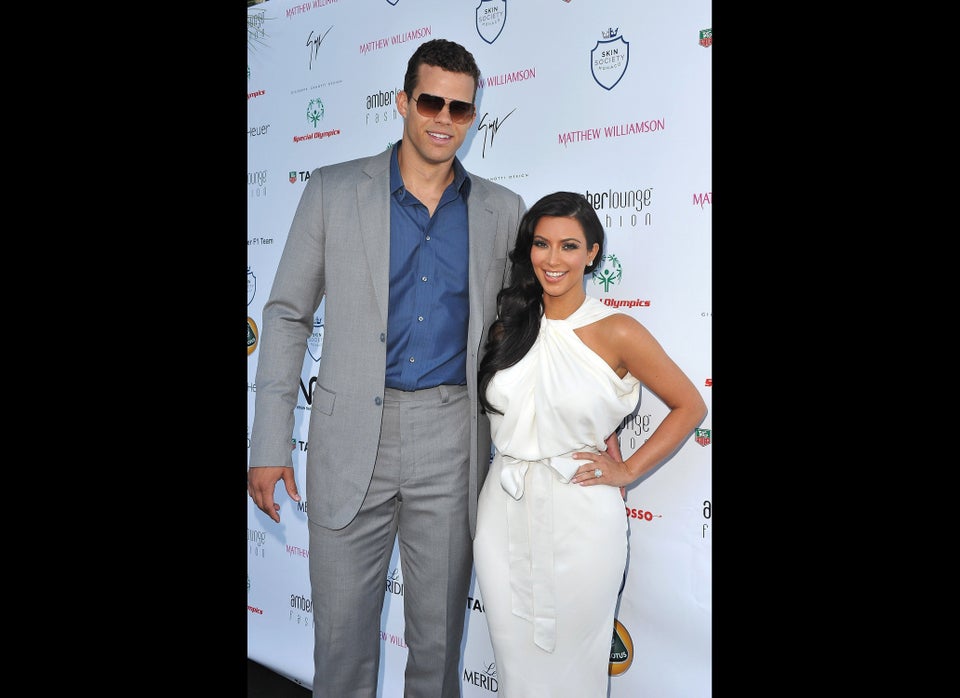 Kim Kardashian's exes

Support HuffPost
The Stakes Have Never Been Higher
Related
Popular in the Community