"My new pet panther #Cartier #TheDonStrikesYetAgain" she wrote, indicating that the gift was from her beau, Kanye West.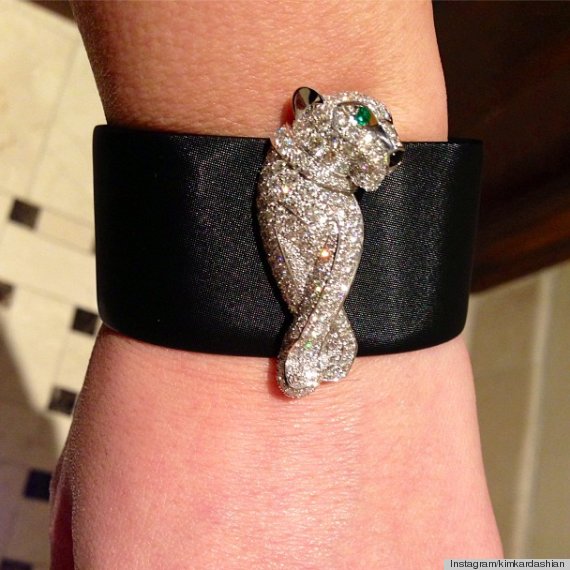 She can add the Cartier cuff to her growing collection of jewels, many of them gifts from Kanye.
Let's take a tour of Kim's Instagram, shall we?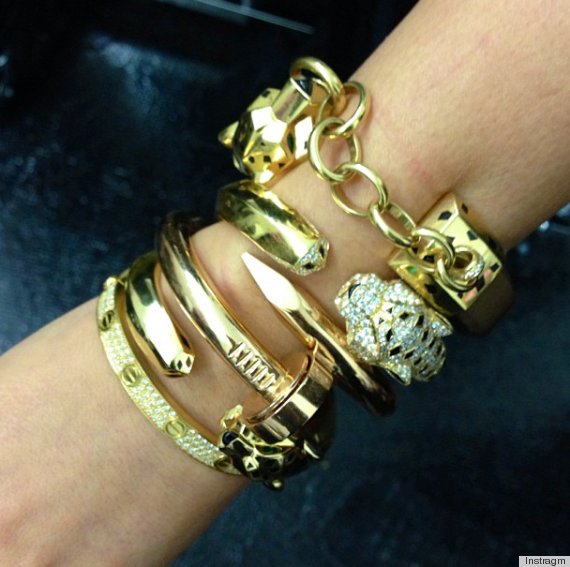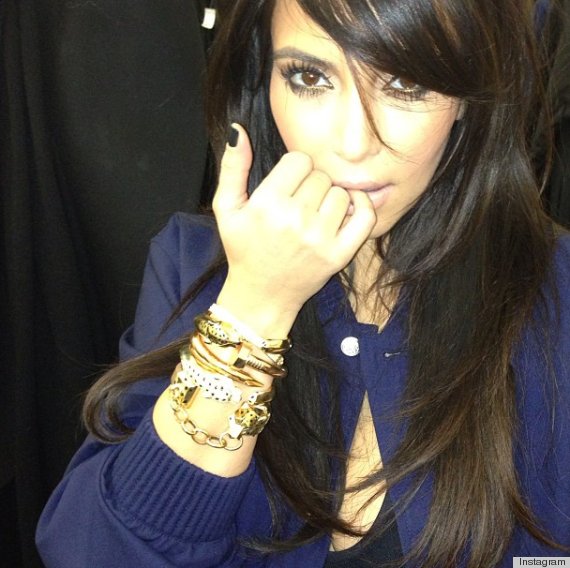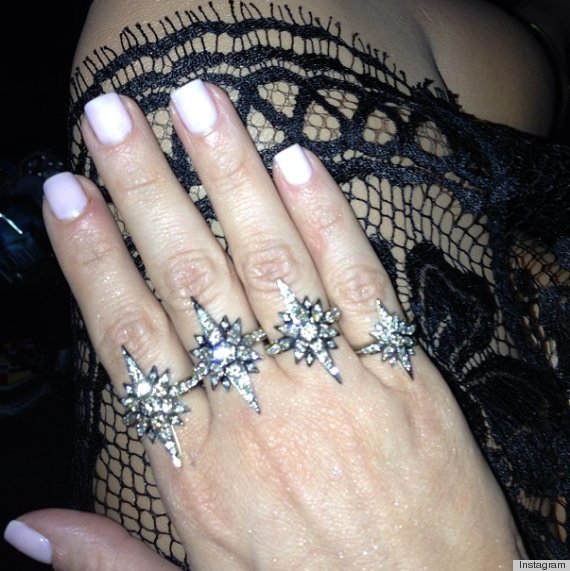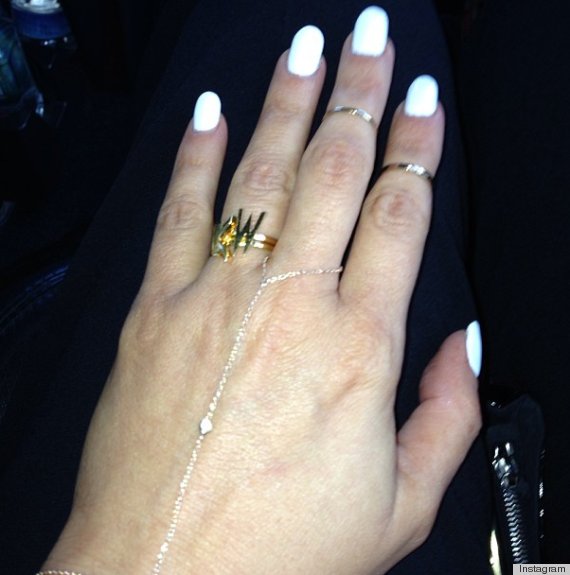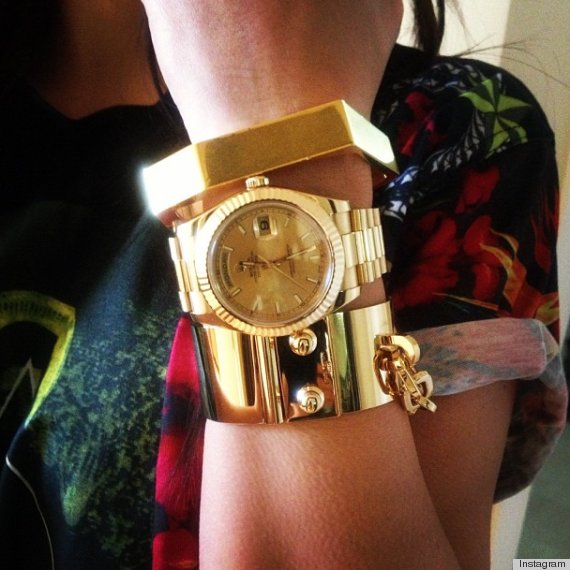 And how was your Valentine's Day?
Kim and Kanye stick together: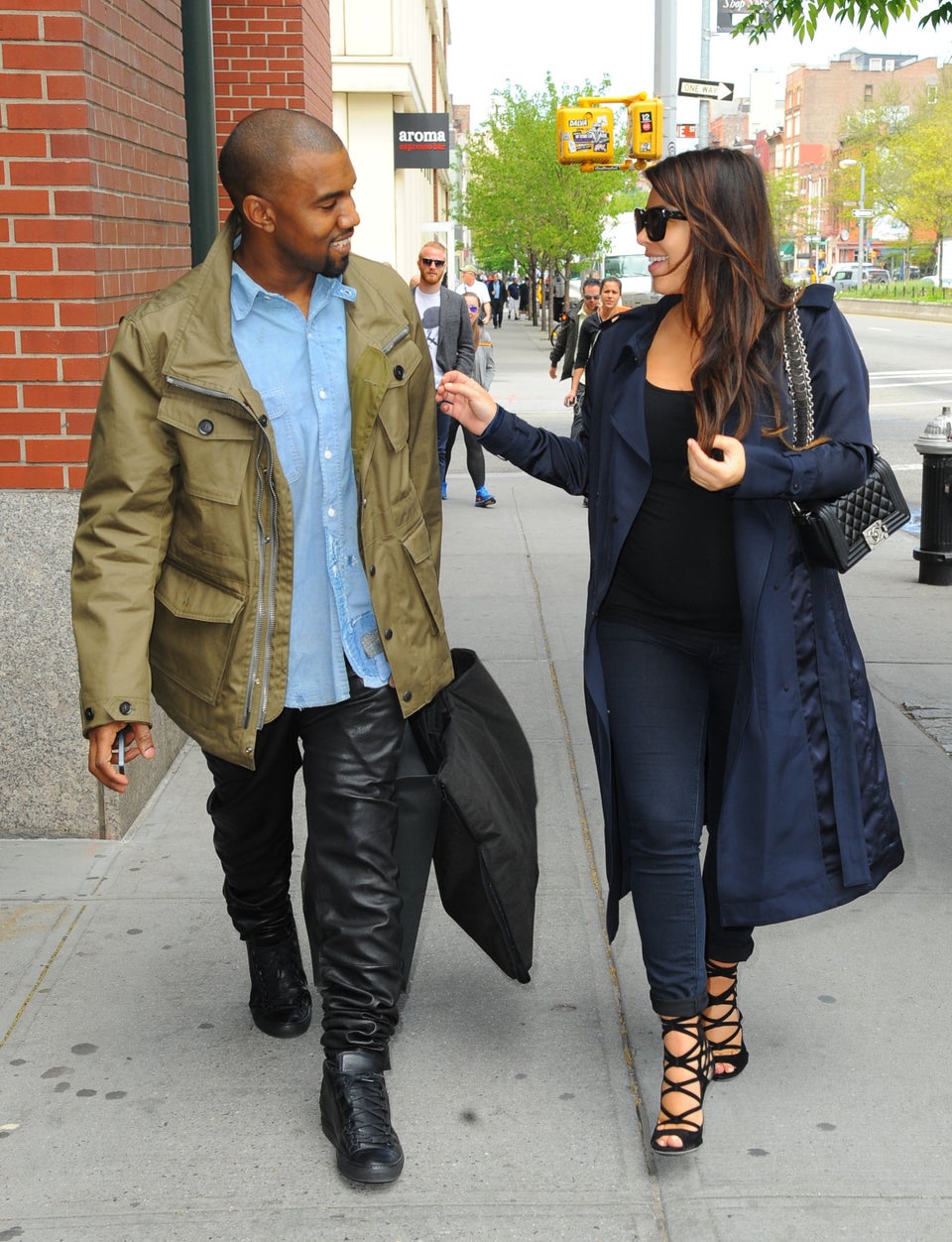 Kim & Kanye's Coordinating Outfits