Wearing a totally sheer, form-fitting, long-sleeved mini dress, gold necklaces and strappy sandals, Mrs. West looked absolutely stunning and natural ― down to her fresh-out-of-the-shower hair.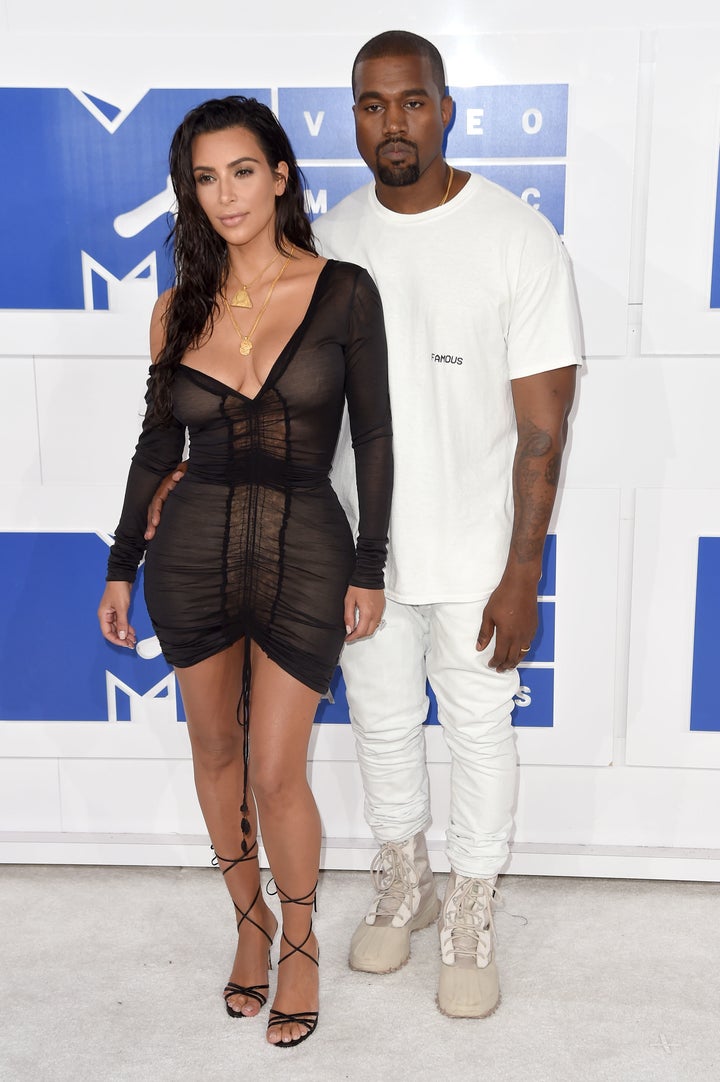 Mrs. West was on hand to support Kanye, who wore an all-white ensemble, including a shirt with his song "Famous" inscribed on the left side.
Hmm, perhaps a subtle nod to his now-famous feud with Taylor Swift revolving around said song?