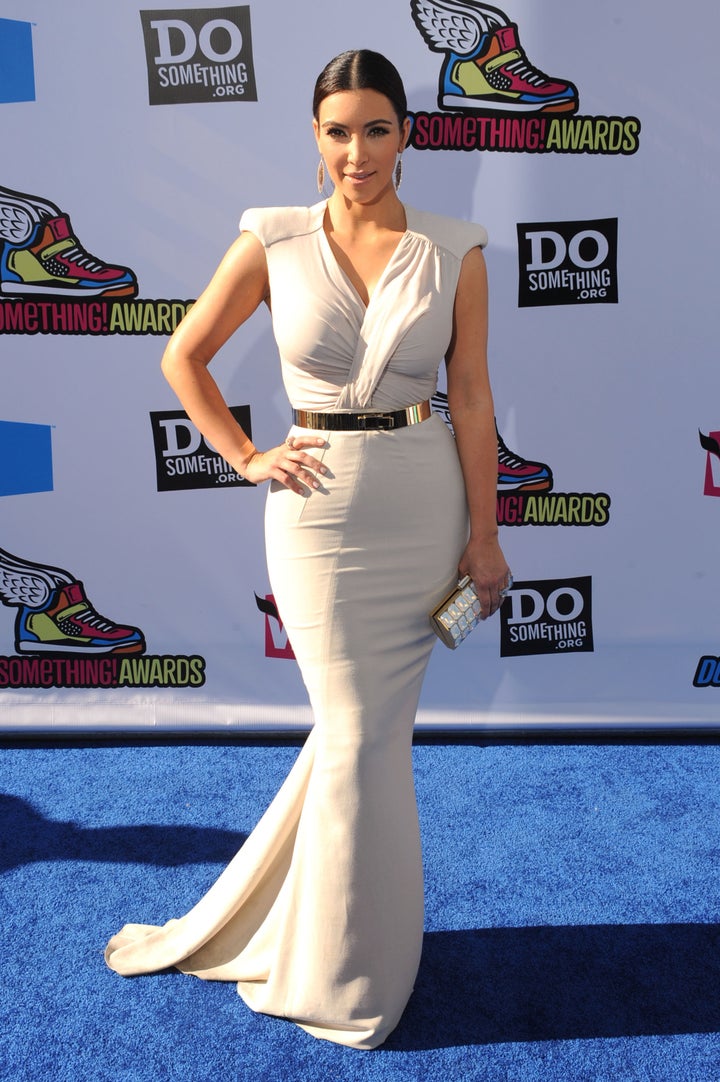 My pal, Kathie Lee Gifford let it slip that she will be attending Kim Kardashian's wedding this Saturday. But the generous invite came with some pretty strict instructions -- guests have been told to wear black or white, with no exception. The strict requirement furthers the speculation that Kardashian will not be saying 'I Do' in a similarly white gown.

"Kim knows better than anyone how to stay dramatic and there is no way she would let herself blend in with everyone else at her wedding by wearing a white dress," an insider tells me. "If I know her, I bet she will wear red or some color so she pops against everyone else who will be in black or white."

We know Kardashian has already chosen a gown by designer Vera Wang -- she was in New York just last weekend for a final fitting -- but any other details of her dress have been guarded almost as closely as Kate Middleton's sartorial secret.

"When Kim walks down that aisle, she knows she will have the eyes of the world on her," a friend of the family tells me. "This will be the biggest moment of her life and she is going to make sure she gives everyone something to talk about. Nothing would do that more than shocking folks with a splash of color."

Gifford snagged an invite to the Kardashian blowout from one of her best girlfriends, Kim's mom, Kris Jenner. Tune in Monday to the "Today" show when chatty Kathie Lee will be back from the big day.
Related
Popular in the Community