Leather is usually not in regular rotation in the average person's wardrobe, but Kim Kardashian isn't exactly your average person -- except when it comes to the all-too-familiar fail associated with the risky fabric: bunching.
We can't even remember that last time we've opted for anything leather because the thought of showing off an unseemly gathering in the crotch or rear vicinity is enough of a deterrent for us. Kim, on the other hand, is fearless. The reality star has worn all sorts of leather looks, from mini skirts to leggings to harem pants (unfortunately, those do exist).
Back to the leggings though. Kanye's main squeeze decided to give those another go on Tuesday while passing through LAX airport. But, alas, the risk didn't pay off this time. As soon as Kim showed her backside, that sneaky leather decided to ride up in that unfortunate upper thigh area -- yikes! We doubt this is what the fashion entrepreneur had in mind.
Check out Kim's leather legging ensemble below and tell us what you think. Do you wear the fabric or do you avoid it for the same reason we do? See more celebs in leather!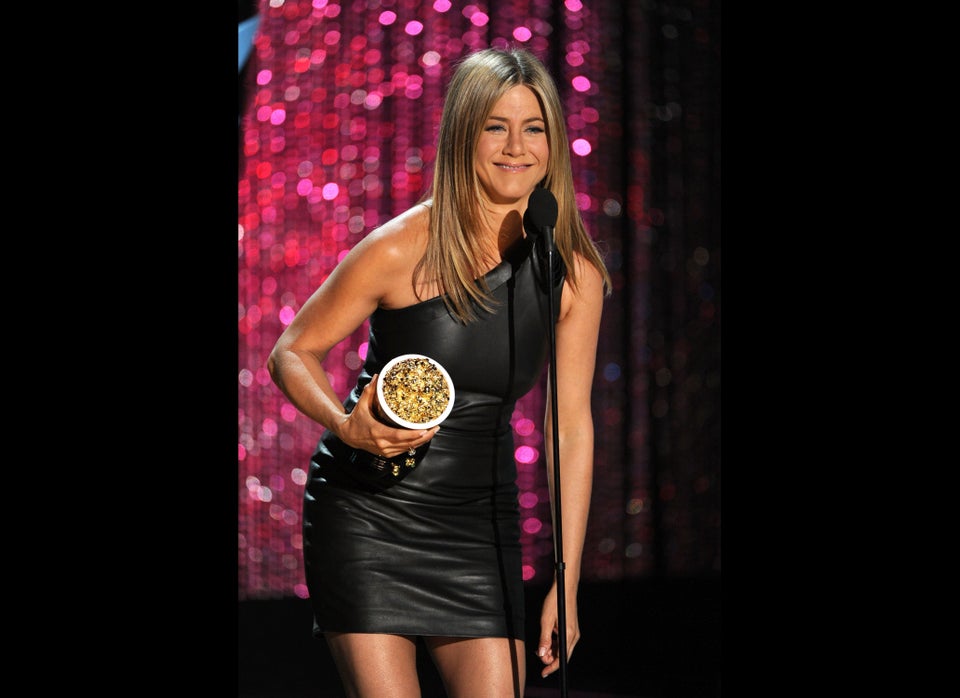 Ladies In Leather