 The germination of the piece was a deflated basketball uncovered in Kardashian's trash. But what may have been just a piece of sunken rust-colored rubber to anyone else was, to the artist, a symbol of the reality TV queen's failed marriage to NBA star Kris Humphries as well as a comment on the "authenticity of their acclaimed nuptials," according to The Sacramento Bee.
Forget selling the "Keeping Up with the Kardashians" ringleader's trash on eBay; the life-size sculpture of the basketball will be on display under the title "Slammed and Dunked." But the basketball wasn't the only piece of Kardashian's garbage that was used to create the piece of art; it also includes recycled resin, created from other bits of Kardashian's debris. And a collection of Kardashian's tweeted self-portraits will serve as a component of the exhibition.
"By deleting everything that reveals who she really is, Kim Kardashian actually reveals her true self," XVALA said in a press release. "You can always learn something about someone by looking at their garbage, and Kim produces a lot of garbage."
Jon Hamm would certainly agree. The actor recently blasted Kardashian, telling Elle UK: "Whether it's Paris Hilton or Kim Kardashian or whoever, stupidity is certainly celebrated. Being a f**king idiot is a valuable commodity in this culture because you're rewarded significantly."
XVALA has previously raided the trash of other public figures, including Mark Zuckerberg and Steve Jobs.
Check out XVALA's creation below: Kim is no stranger to being the target of a joke or cultural stereotype: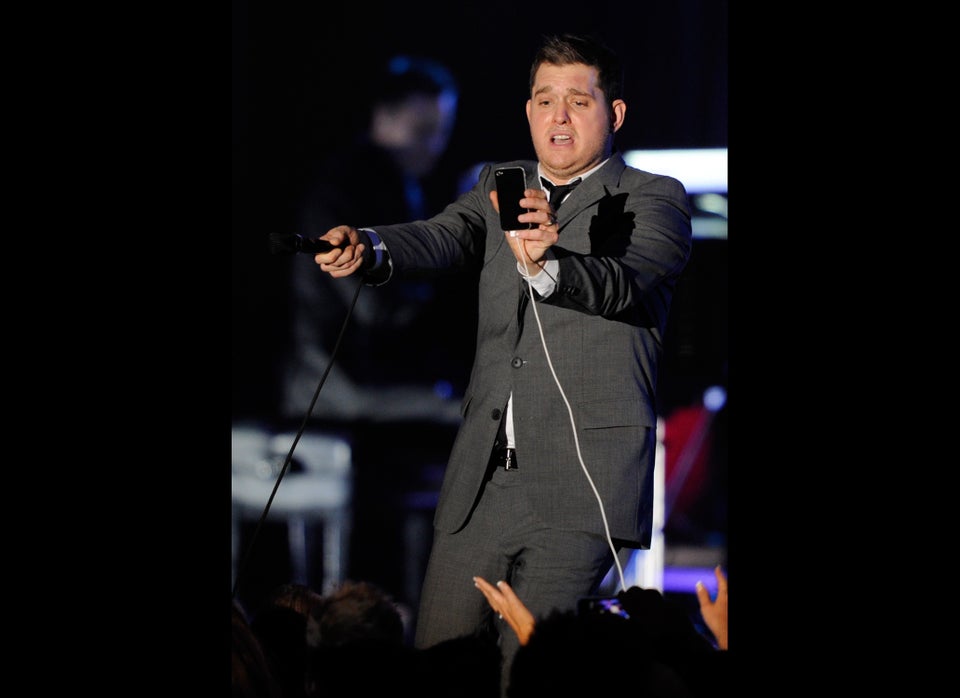 Celebrities Mock Kim Kardashian
Popular in the Community