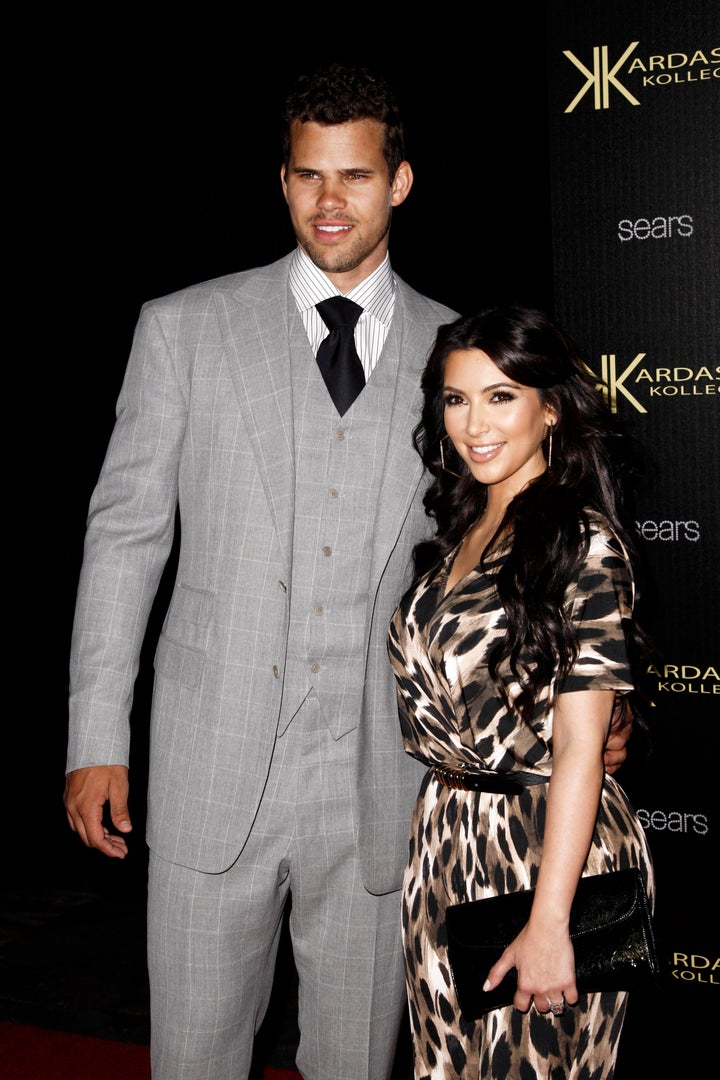 In exchange for paying tribute to the happy couple at both the rehearsal dinner and the big ceremony (and following the dress code), the giant list of attendees were gifted a huge number of items branded with the family name. And logo. And business.
- Flip-flops bedazzled with the words "Kim loves Kris."
- Cosmetic bag with nail polishes boasting phrases such as "Wel-Kim to the family," "Here's Kim the bride," and "I pink he's the one."
- Customized , heart-shaped Krispy Kreme donuts and cookies
- Gift certificate to ShoeDazzle.com
It's uncertain who would wear flip flops with the words "Kim loves Kris" emblazoned on them, but it's the thought that counts. To see the rest of the list, click here, and check out the video below.
WATCH
:
Popular in the Community