Real Housewives of Beverly Hills co-star Kim Richards opens up to Dr. Phil about the events leading up to her April 16 arrest at the famed Beverly Hills Hotel, but Richards grows anxious during the interview and walks out, as seen in the video above.
Richards, who was arrested for public intoxication and trespassing, as well as resisting arrest and battery on a police officer after she reportedly kicked a cop while at the station, has struggled with alcoholism in the past, and her sobriety was a major storyline this past season on the show. She clashed with many of her cast members, including her sister Kyle, with whom she used to have a close relationship. They alleged that she was not sober, with Richards staunchly defending herself against the allegations.
"I have been sober; I haven't been working a program," Richards says on today's episode of Dr. Phil. She also explains what might have caused her to start drinking again: "Living through this season on the show, sometimes it's hard enough to get through it. The fans are very hard on me, and I went on [social media] to see what people were saying, and it was just horrible."
She tells Dr. Phil: "I'm sure some people are having a field day with this, and I don't really care."
He responds, "Well, I think you do care what people think. I think that's a big problem for you. You go read these [social media] things where you get keyboard bullies that tell you what a bitch you are. You're in the spotlight, and they decide to take your inventory. You read that and obviously, it does bother you, or you wouldn't have started drinking."
Dr. Phil suggests Richards may have "unfinished emotional business" that factors into her attempts to cope with alcohol, especially surrounding the death of her fiancé in 1991. "I don't know very many people who have been talking to someone whom they love on the phone when he gets shot in the head and killed," he says. "That leaves a mark."
"There really isn't a day that goes by that I don't think about him," Richards says through tears.
Asked when she realized her drinking was a problem, Richards recalls that she started drinking alone when she was tending to her ailing mom, who then passed away. "I didn't have anybody to communicate with," she says. "I realized I had started to become a person I didn't like anymore. I couldn't stand the sight of myself. I would put a towel over the shower because I didn't want to see myself in the mirror. That was the first time I personally knew I needed help and I wanted help."
Dr. Phil asks: "Did you think about killing yourself?"
"I've said it. I don't know that I've ever meant it," Richards responds. "I don't think I could have ever left my kids."
In the video above, Dr. Phil offers Richards treatment, as she sits alongside three of her four kids, but she responds with concerns about scheduling and location. "I'm interested in one thing and that's your long term health and well-being," Dr. Phil tells her. "I'm not interested in your diva needs."
Richards asks, "Is this an intervention? Because it's feeling like one right now." She continues, "I have a lot of anxiety right now. I'm sorry, I can't."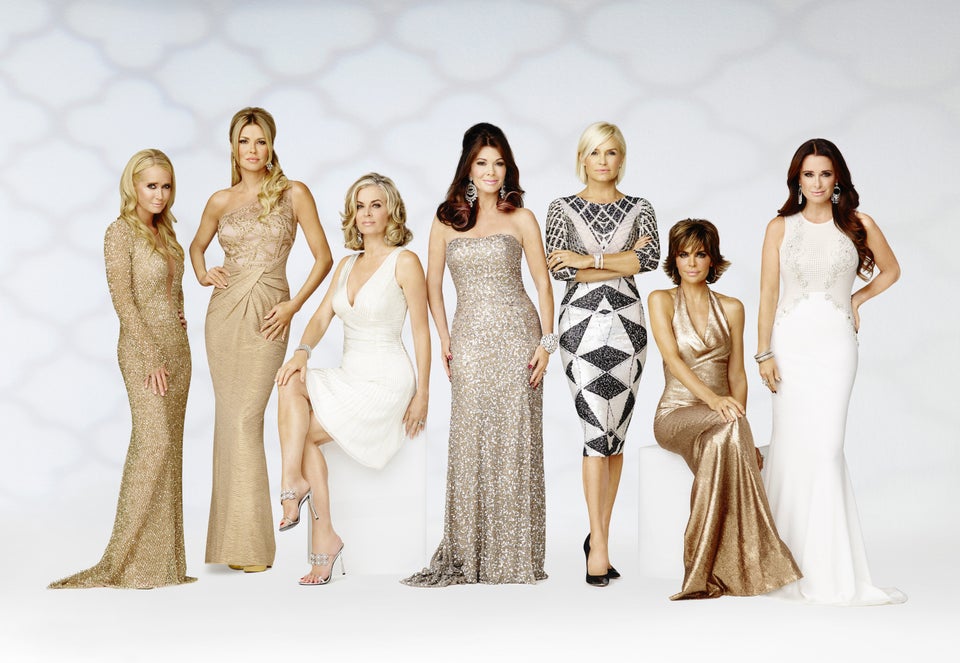 Real Housewives of Beverly Hills