White House Press Secretary Sarah Huckabee Sanders confirmed that Kim Yong Chol, 72, would be meeting with Secretary of State Mike Pompeo in New York, making Kim the highest-ranking North Korean official to visit the U.S. since 2000 when Jo Myong Rok, the late vice marshal, met with then-President Bill Clinton in Washington. 
Here's what you need to know about Kim and his upcoming visit: 
He's played a key role in recent denuclearization negotiations and other major diplomatic events.
Kim, a vice chairman of the ruling Workers' Party, was among a small and select group of North Korean officials who accompanied Kim Jong Un to the Demilitarized Zone dividing the Korean peninsula to meet twice with South Korean President Moon Jae In.
Often referred to as the North Korean leader's "right-hand man," he was also at Kim Jong Un's side during recent meetings with Chinese President Xi Jinping, and to welcome Pompeo to Pyongyang during the U.S. official's two trips to the North Korean capital.
In February, Kim, a four-star general and former spy chief, was part of the North Korean delegation at the closing ceremony of the Winter Olympics in Pyeongchang, South Korea. He was pictured sitting behind Ivanka Trump, though the pair reportedly did not exchange so much as a greeting during the event.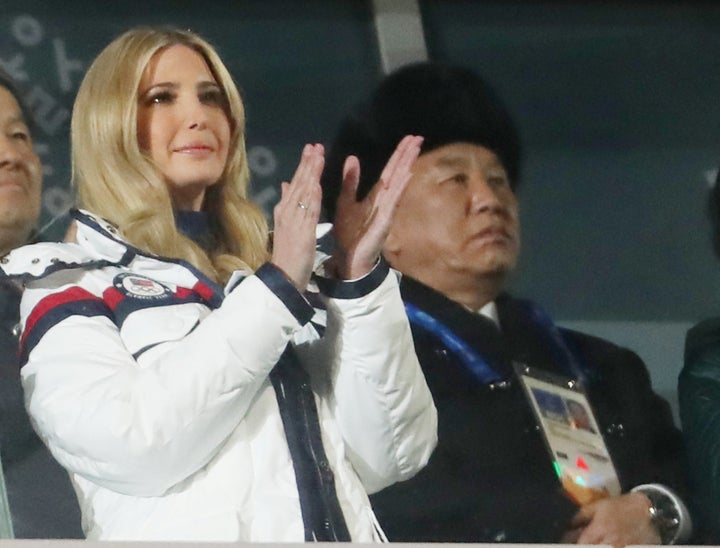 North Korea experts said Kim's visit to New York bodes well for the North Korea-U.S. summit, which had been scheduled to take place in Singapore in June before President Trump abruptly cancelled the meeting last week.  
"He is probably one of the most up-to-date North Korean officials about what North Korea's requirements are for the summit," Catherine Dill, a senior research associate at the Middlebury Institute of International Studies, told CNN of Kim.
"I think it's a pretty big deal and to me this raises whatever the estimates were of the summit actually occurring," she said.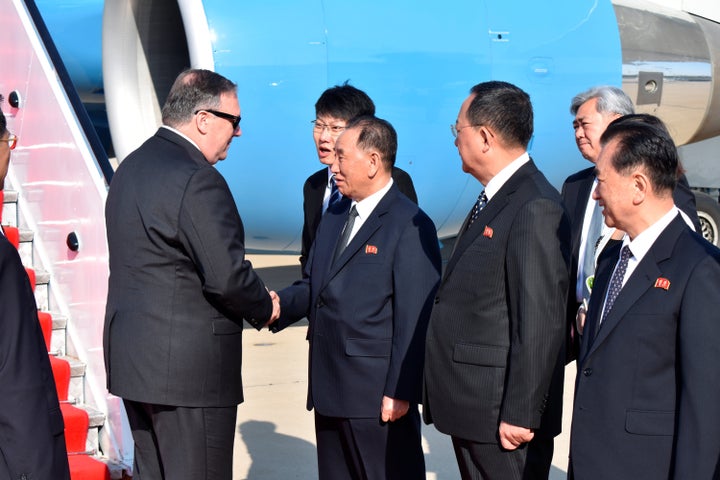 Kim, despite sharing the same last name, is not related to the family that's ruled North Korea since 1945; but his connection to the Kim dynasty still runs deep.
One of the longest-serving officials in the Kim regime, he's served all three of its leaders ― first as a border guard at the DMZ and then as a liaison officer with the United Nations. In 2006 and 2008, he rose to prominence as Pyongyang's chief military negotiator during talks with South Korea, reported BBC.
In 2009, Kim was appointed the director of the General Reconnaissance Bureau (RGB), North Korea's intelligence service. He was promoted to four-star general a few years later.
Kim left the RGB in 2016 and took charge of the United Front Department, an arm of the Workers' Party that handles inter-Korean affairs.
"He wears several hats," Duyeon Kim, a visiting senior research fellow at the Korean Peninsula Future Forum think tank, told The Guardian. "He is extremely well-versed in denuclearization matters, and seems to have secured himself a spot in Kim Jong Un's inner circle."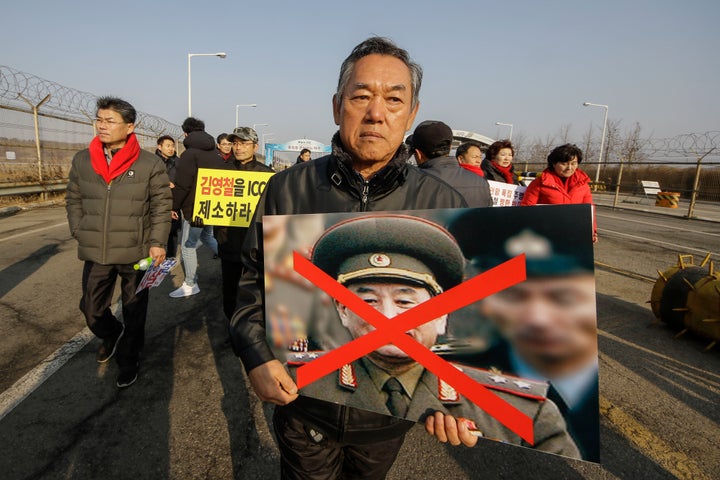 He's been linked to the torpedoing of a South Korean vessel and a hacking attack against Sony.
While Kim was the head of the RGB, he was accused of masterminding attacks on the South Korean warship Cheonan in 2010. Forty-six South Korean sailors were killed in the attack. Pyongyang has denied any involvement in the torpedoing of the vessel. 
Kim was also linked to a cyber-attack on Sony Pictures in 2014, aimed at blocking the release of "The Interview," a comedic film about the assassination of Kim Jong Un by two American journalists.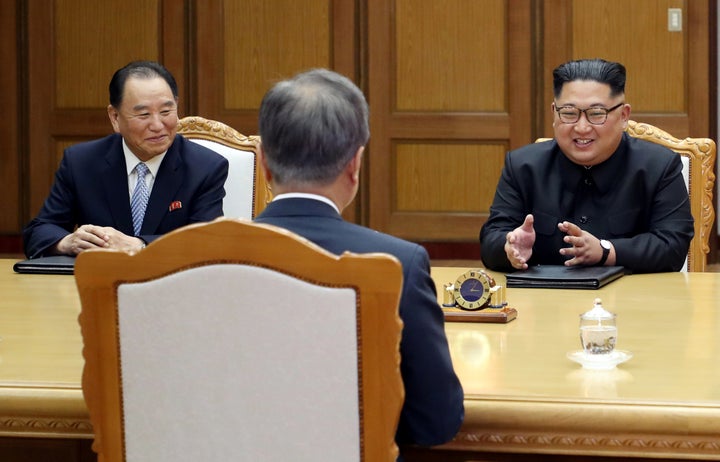 To travel to the U.S., Kim had to be given a waiver from travel sanctions.
Kim, who's been sanctioned by Washington, is prohibited from traveling to the United States.
A waiver will need to be granted for him to enter the U.S., an American diplomat told The New York Times this week. It's likely, however, that "one would automatically be given under extraordinary circumstances like these," the paper said. 
Calling all HuffPost superfans!
Sign up for membership to become a founding member and help shape HuffPost's next chapter
BEFORE YOU GO