Candidates for political office often tout their experience or intelligence as reasons why they're qualified. A woman running to be mayor of Charlotte, North Carolina, also promoted the fact that she's white.
In a since-deleted Facebook post, Kimberley Paige Barnette, 52, suggested voters should pick her Sept. 12 to be the Republican candidate for mayor because she is "REPUBLICAN & SMART, WHITE, TRADITIONAL."
The post has since been deleted, but a screen shot survives.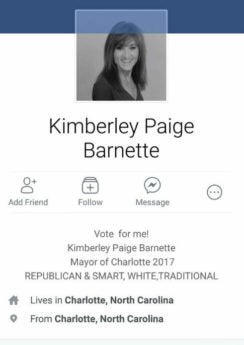 Her now-deleted post didn't actually engender support. One man commented, "You are NOT doing conservatives or Republicans any favors," according to the paper.
"This contest will not be decided based on the skin color [of] the candidates. Any suggestion that a candidate is more or less qualified for political office based on their skin color alone, is offensive to North Carolina Republicans and we condemn it."
"I'm not prejudice. I do not judge other people. Other people judge me. What is the difference? I say I'm white. Others describe themselves as example transgenders. Are they labeling themselves? I'm also a divorced mother of two adult children. I accept others as who they are. I have traditional conservative views when it comes to family and friendships."
This is Barnette's first run for office. She has served as a magistrate in Mecklenburg County.
In a debate last month, she responded to a question about helping lower-income residents by saying, "I don't think we should encourage more lower-income people to [come to] Charlotte. We should attract higher-income people."
During that debate, she also voiced her approval of the transgender bathroom bans.
"I don't believe that transgenders should be in bathrooms based on their, who they identify with, I never have," she said. "I believe that there could be a separate restroom, but however I do not believe that that should be allowed whatsoever.
"As a magistrate, I issued processes on persons that were in the bathroom, males that were in the bathroom, and you never know what they are, and they scare children, quite frankly."
Early voting for the Sept. 12 primary is already in progress.
HuffPost reached out to Barnette for comment. She did not respond by Tuesday night.
Before You Go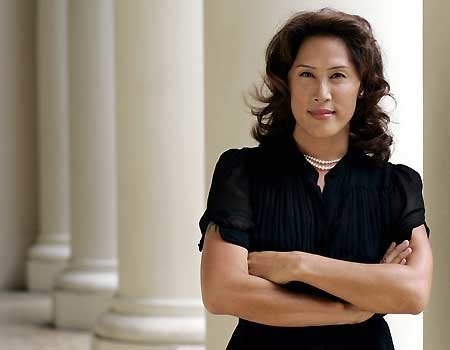 48 Transgender Pioneers
Popular in the Community