Model Max Rogers recently proposed to former Pussycat Doll Kimberly Wyatt with a ring that packs a punch of violet color. The amethyst center stone is strikingly beautiful and set exquisitely in a halo setting that really makes the dark purple color pop.
Why do I care that Max proposed with an amethyst ring? Because it's not a diamond ring. It would have been all too easy for Max to step into the jewelry shop and ask for the celeb style du jour, cushion-cut or emerald or even princess.
But no, this man wanted something different for his bride. And for that, I applaud him. Going in the way of Prince Harry who proposed to Kate with his mother's sapphire ring, Max Rogers and Kimberly Wyatt are in good company. They're now joining the ranks of superstars -- like Halle Berry with her emerald bridal bling, and Jessica Simpson with her ruby rock -- who prefer unconventional beauty and not buying into the diamond industry's spell on us that a diamond engagement ring means tradition, forever, and love.
No, Kimberly knows that a purple amethyst can be just as symbolic and beautiful as a white diamond. Maybe amethyst is her favorite precious stone. Or maybe purple is her favorite color. Or maybe amethyst is her birthstone (hey, it is! She's a February baby!)... Or maybe Max decided to just take a risk and go for something completely different...
Whatever the reason behind this purchase, the bottom line is it does take some resolve and determination to blaze a new path out of the white ice tundra, to the colorful rainforest of other deeply hued gems. It's a place that's warm and inviting to the rest of us common folk, too.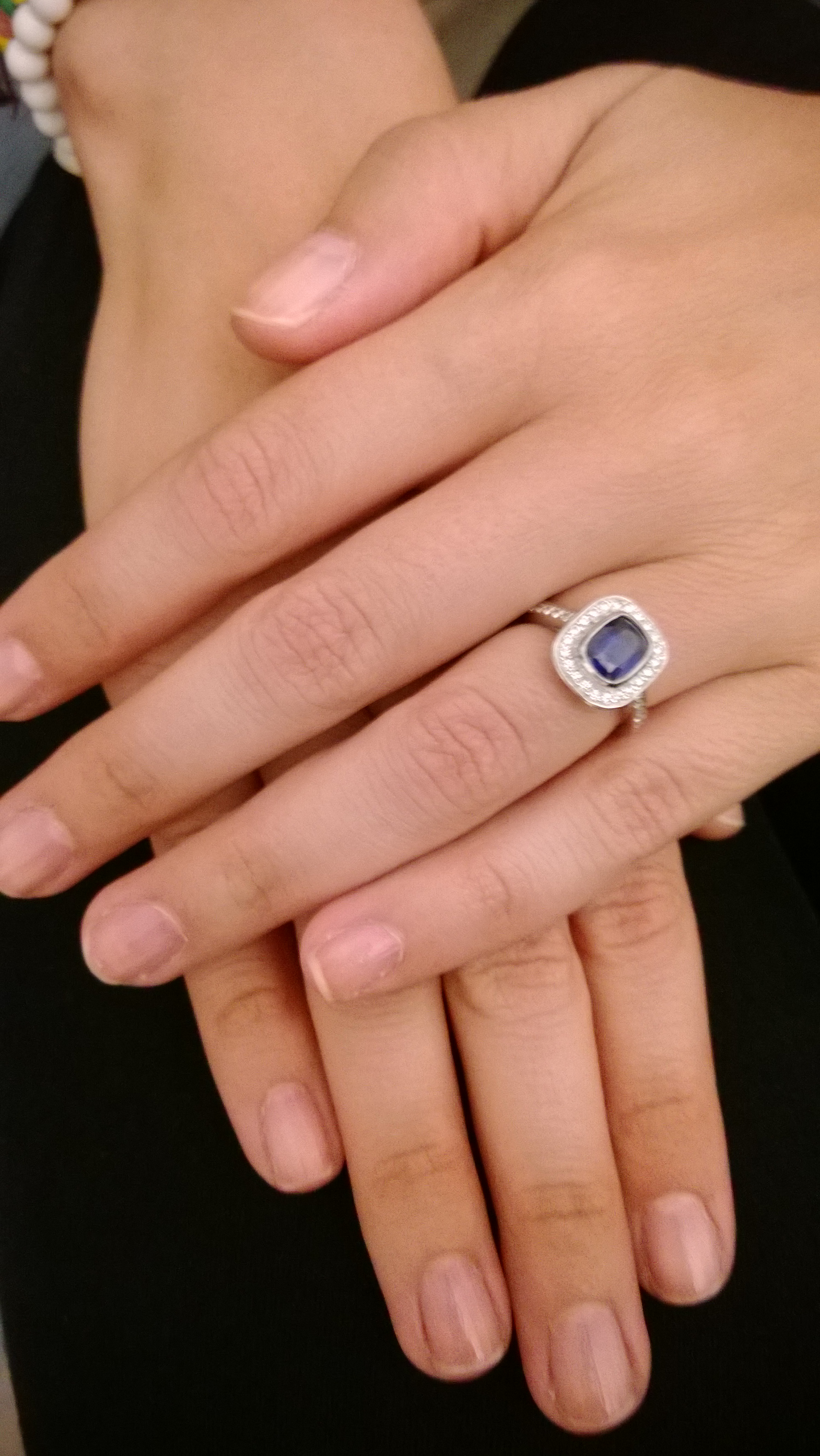 Related