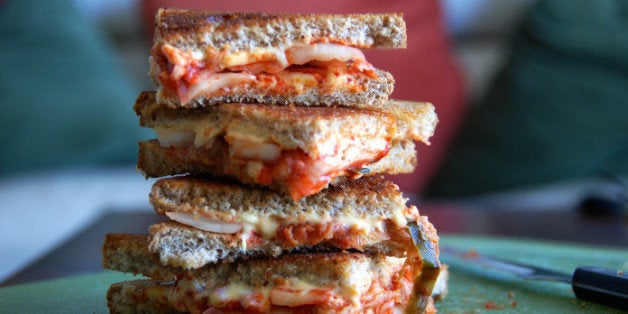 We have a giant, soft, garlicky spot in our hearts for Korean recipes, especially when there's kimchi involved. This fermented cabbage pickle ranges from sour to salty, funky to fiery and mellow to all-out stinky.
Kimchi is more than having a renaissance right now. It is turning up all over the menus of trendy restaurants, Korean and non, and on the pages of food magazines. What you'll find is more than just traditional cabbage kimchi. David Chang's Momofuku Ssam Bar serves kimchi pickles in a mason jar and Fuji apple kimchi with pork jowl. Talde in Brooklyn serves Korean fried chicken with spicy kimchee yogurt, New York Kimchi is introducing different varieties of kimchi to the palates of lunch-goers, and Kimchi Taco truck is attracting hipsters faster than the artisanal doughnut shop up the street. We couldn't be happier about kimchi's moment right now.
Kimchi has a place at just about every meal on the Korean table, and we'd like to recommend taking a page out of that book. While we haven't yet found a kimchi recipe suitable for dessert, we've got breakfast, lunch and dinner pretty much covered. We've pulled together a few of our favorite kimchi recipes below, both for making the condiment itself and for how to use it once it's appropriately stinky. What's your favorite way to eat kimchi?
Kimchi Fried Rice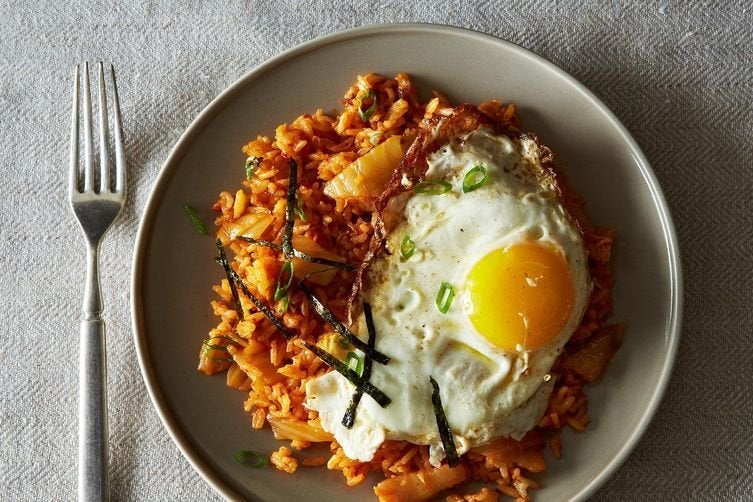 Kimchi Scramble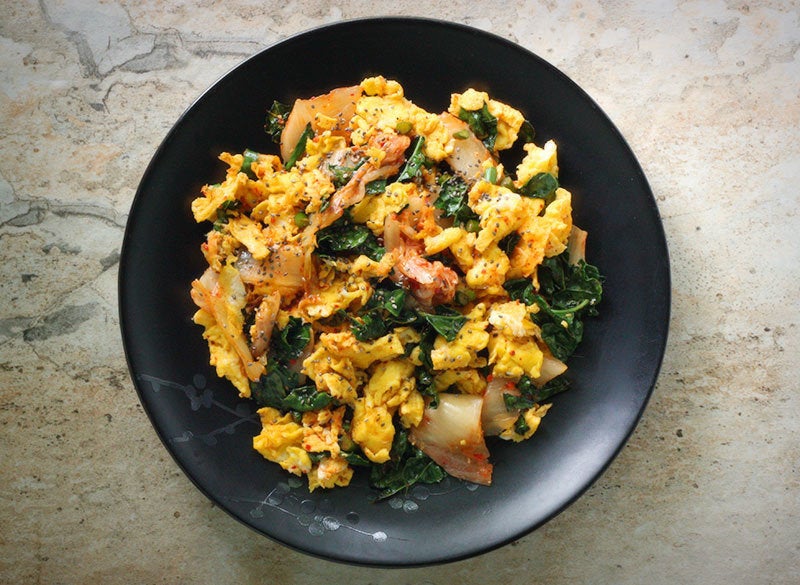 Kimchi Grilled Cheese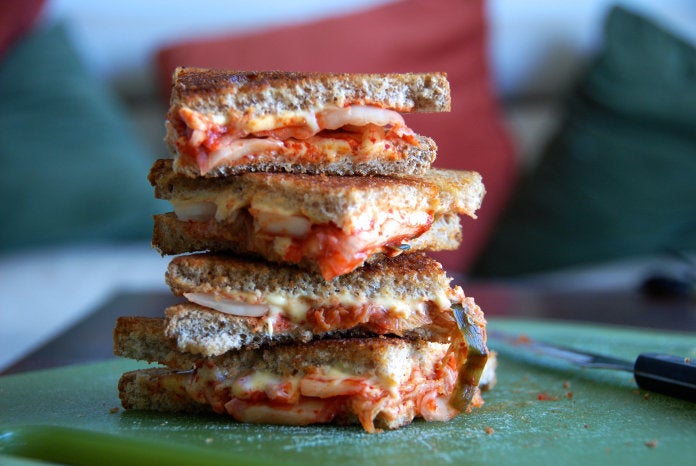 Kimchi 2.0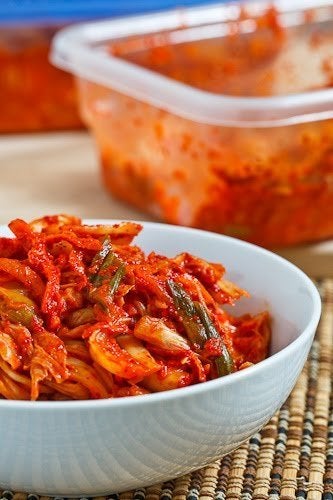 Kimchi, Pork + Scallion Pancake With Watercress-Radish Relish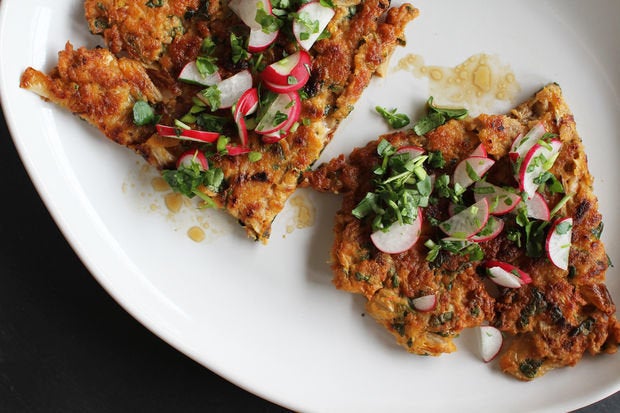 Kimchi Jjigae (Kimchi Stew)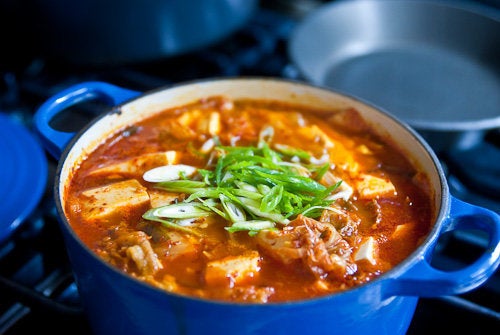 Kimchi Fried Rice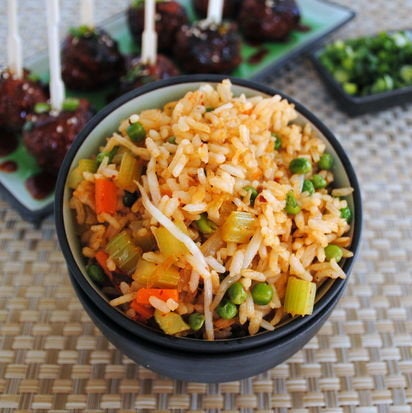 Cabbage Kimchi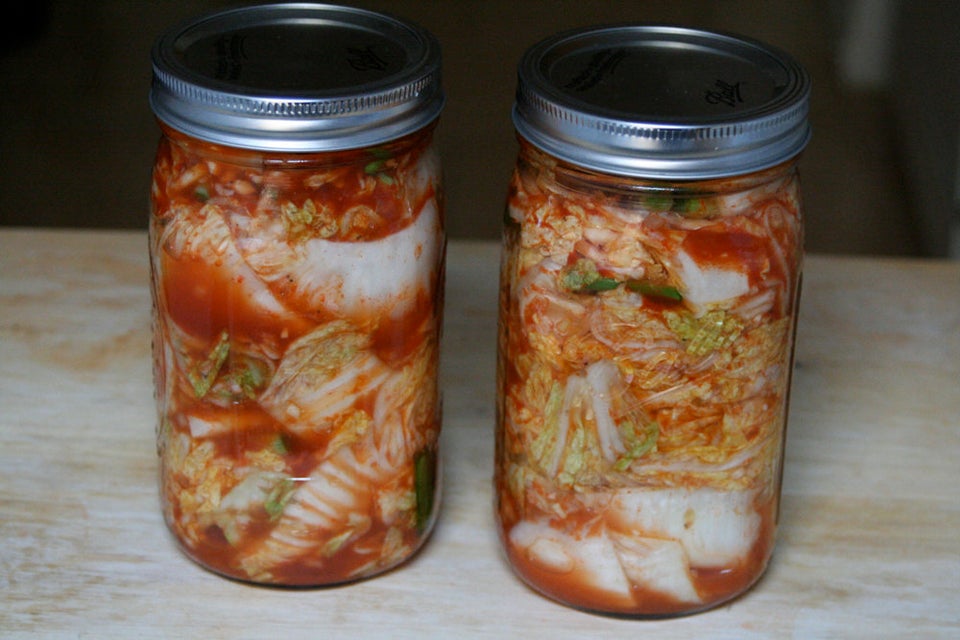 Kimchi Pizza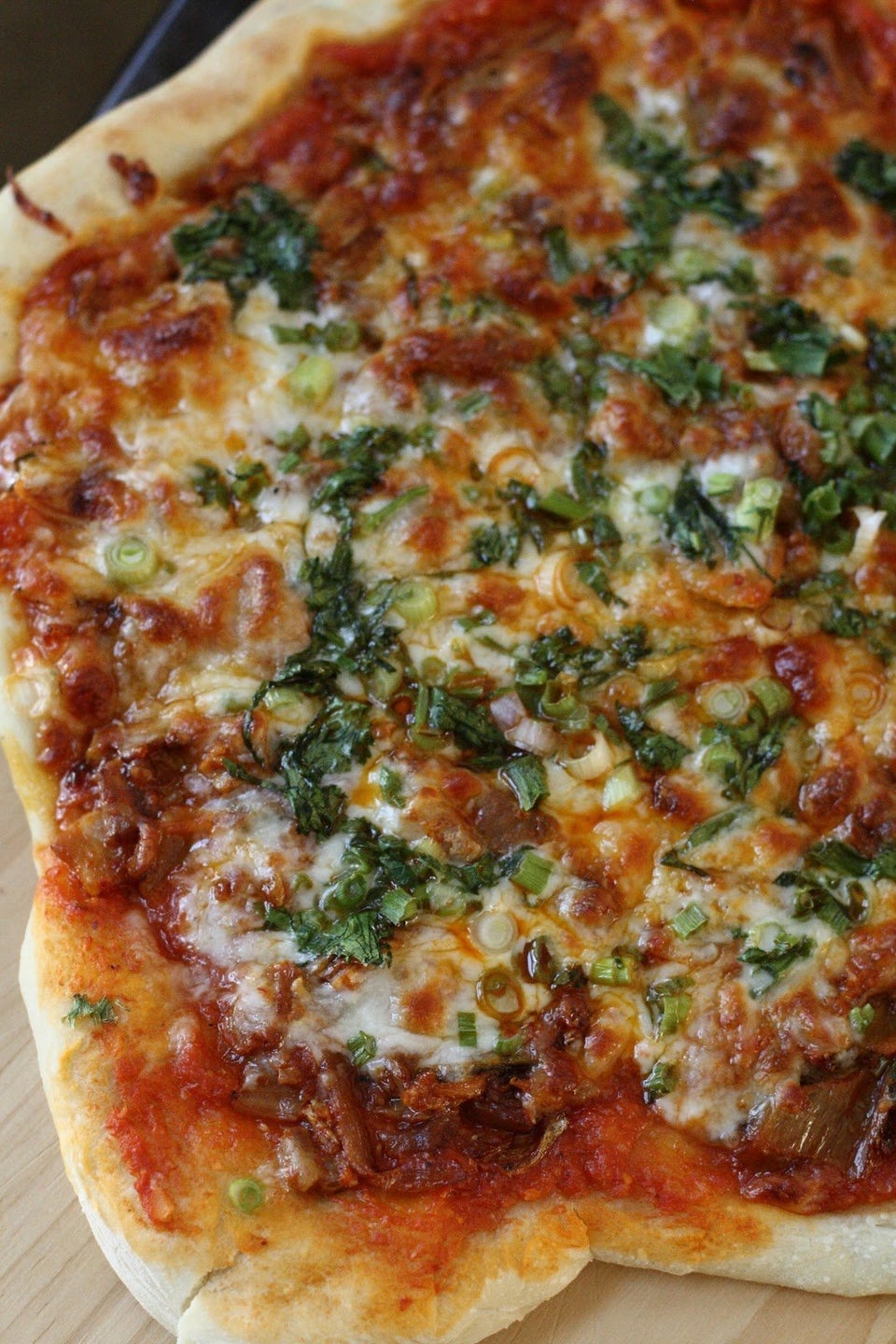 Kogi Dogs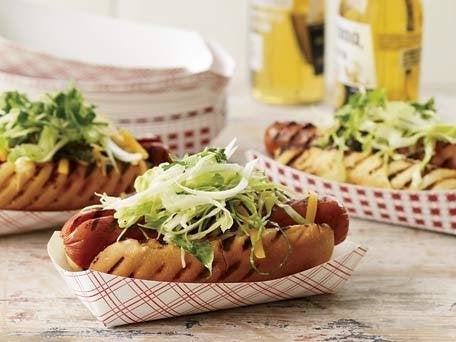 Kimchi Potato Salad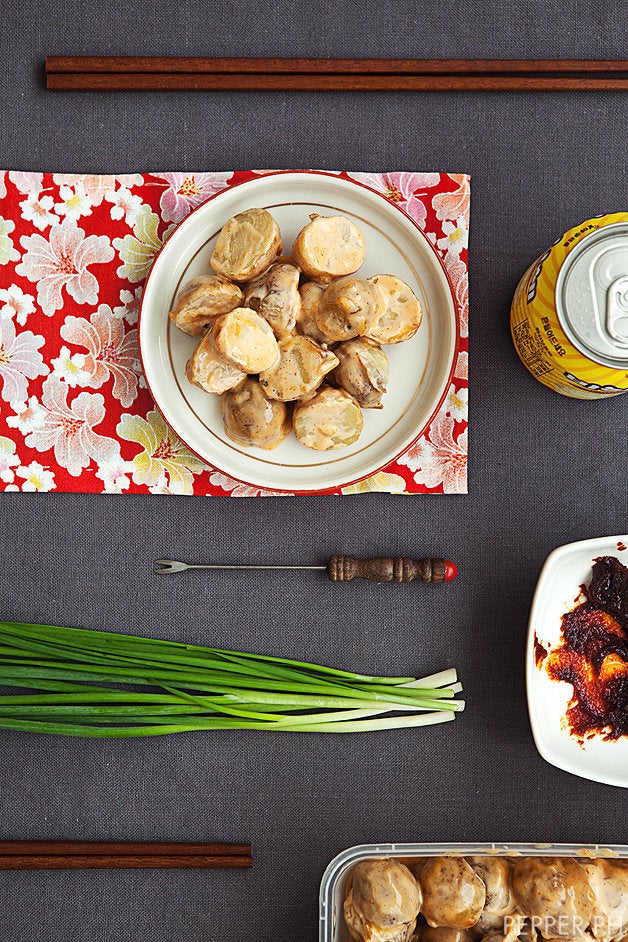 Kimchi Grilled Corn On The Cob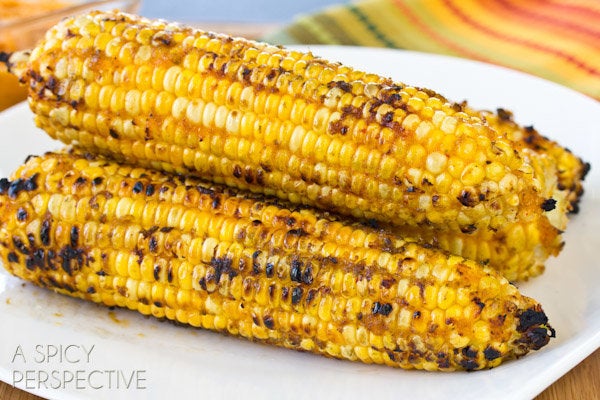 Mak Kimchi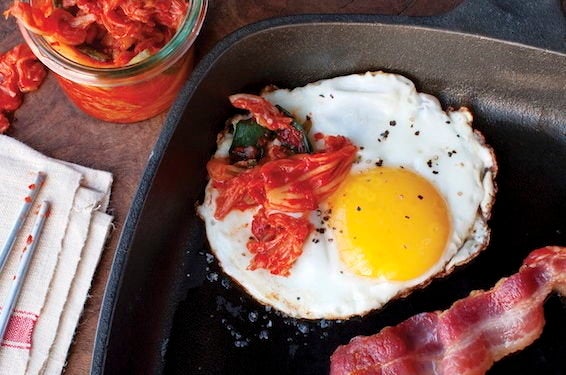 Pork-And-Kimchi Dumplings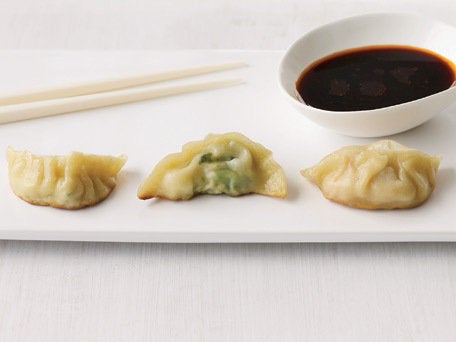 Spicy Kimchi Frittata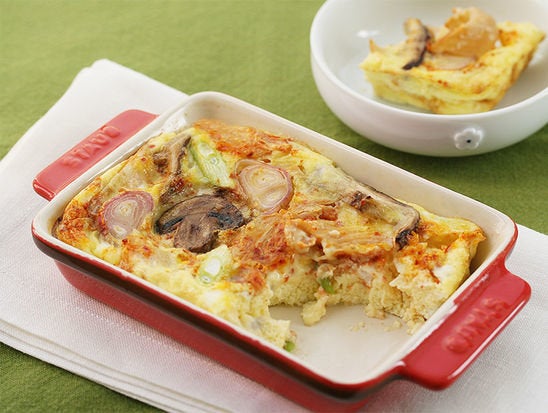 Steak With Kimchi Butter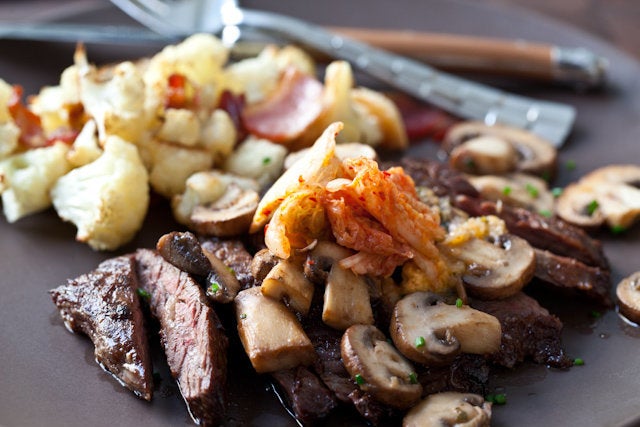 Turnip Kimchi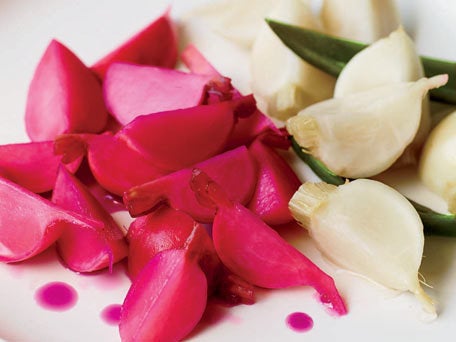 Sparkling White Kimchi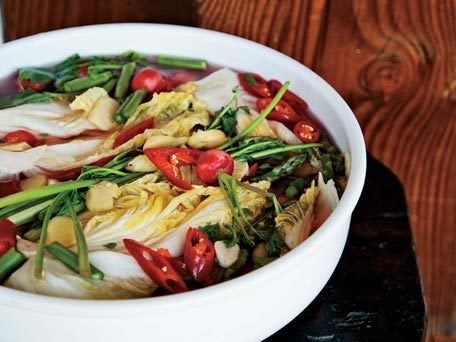 Spicy Kimchi Stew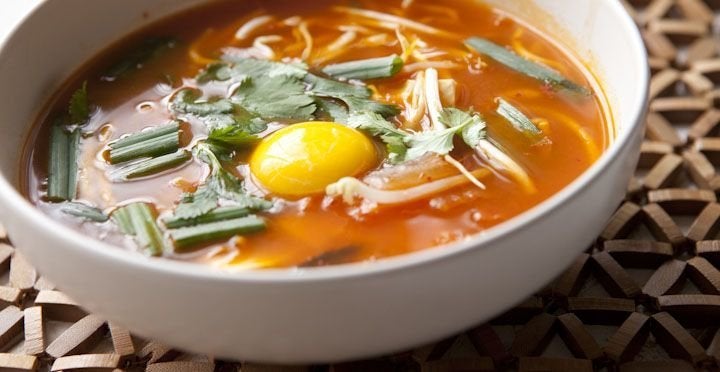 Hot Dogs With Kimchi Relish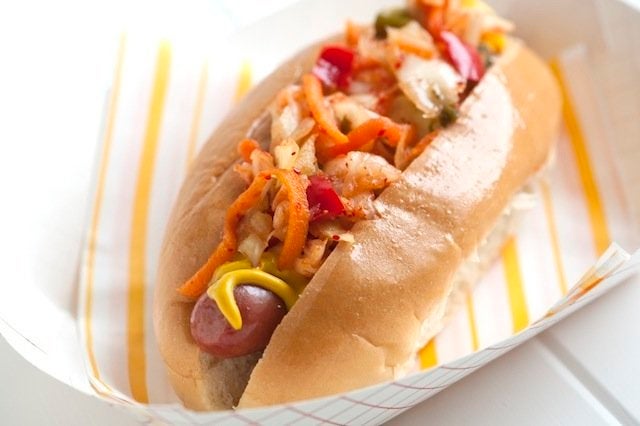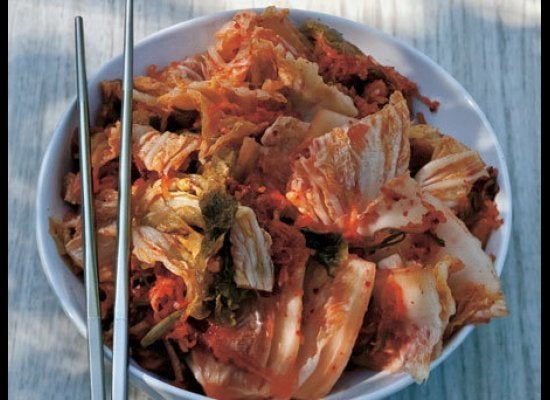 15 Korean Recipes To Try Right Now