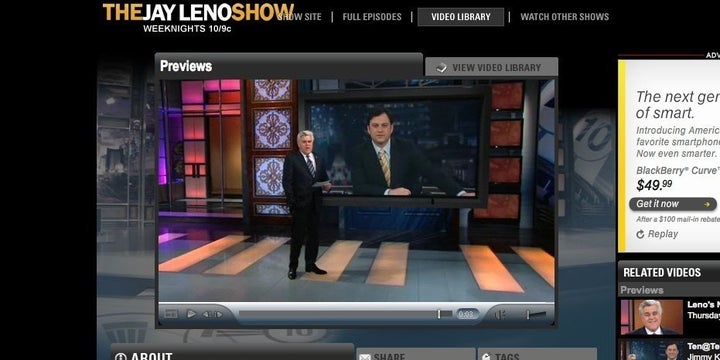 To heal the rift, or to have a little fun at his own expense, Leno invited Kimmel on his show last night. Done via satellite for Leno's recurring "10 at 10" feature, Kimmel didn't pull any punches. When asked for the best prank he ever pulled, Jimmy responded:
"I told a guy that 'five years from now, I'm going to give you my show.' And then when the five years came, I gave it to him. And then I took it back almost instantly. I think he works at Fox or something now."
"Ever order anything off the TV?" Leno asked next.
"Like NBC ordered your show off the TV?" cracked Kimmel.
Kimmel also joked that Leno had "$800 million, for God's sake," and advised him to leave other peoples' shows alone.
Related
Popular in the Community