Though the Tanners couldn't get rid of her, Andrea Barber -- who played D.J.'s (Candace Cameron-Bure) irritatingly ditzy best friend Kimmy Gibbler -- seemed to disappear when "Full House" ended.
During a throwback episode of "Katie," focusing on where child stars are now, Katie Couric sat down with Candace Cameron Bure and Barber surprised her for a chat via Skype.
The now full-time mom, who is still friends with Cameron Bure, said she originally auditioned for the role of D.J. "She's like the total opposite of Kimmy Gibbler on the show," Cameron Bure said. "I mean, she's very intelligent and smart. I was like, 'I should've been playing Kimmy Gibbler. You should've been playing D.J.'"
Barber left the business after "Full House" and acquired a degree in English from Whittier College, received an MA in Women's Studies from the University of York in England and returned to Whittier as assistant to the director of Whittier College's Office of International Programs. In 2002, Barber married Jeremy Rytky with whom she has two children -- a nine-year-old son named Tate and a six-year-old daughter named Felicity.
Barber and Cameron Bure revealed on "Katie" that they'll be going to a New Kids concert in the coming weeks.
"Katie" airs on weekdays. Check your local listings for more information.
TV Replay scours the vast television landscape to find the most interesting, amusing, and, on a good day, amazing moments, and delivers them right to your browser.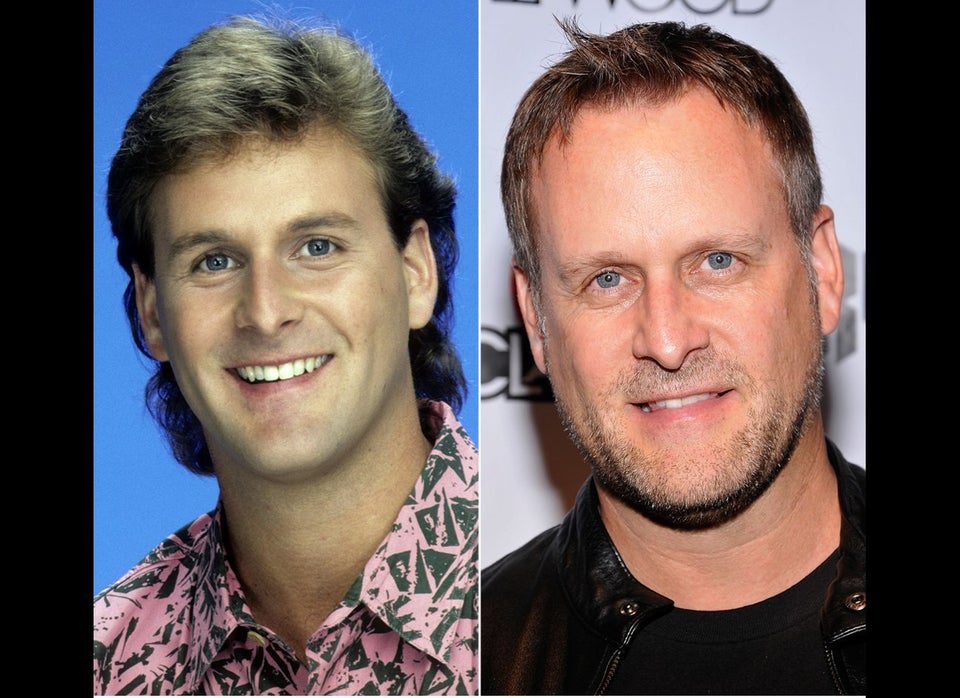 "Full House" Cast: Where Are They Now After 25 Years?
Related
Popular in the Community