Kimora Lee Simmons doesn't look like herself in her print ad for Baby Phat's Dare Me perfume...and that could be because her legs might belong to another person, perhaps Daria Werbowy as pictured on French Vogue's March 2005 cover. A tipster sent the image to Jezebel and the similarities are striking: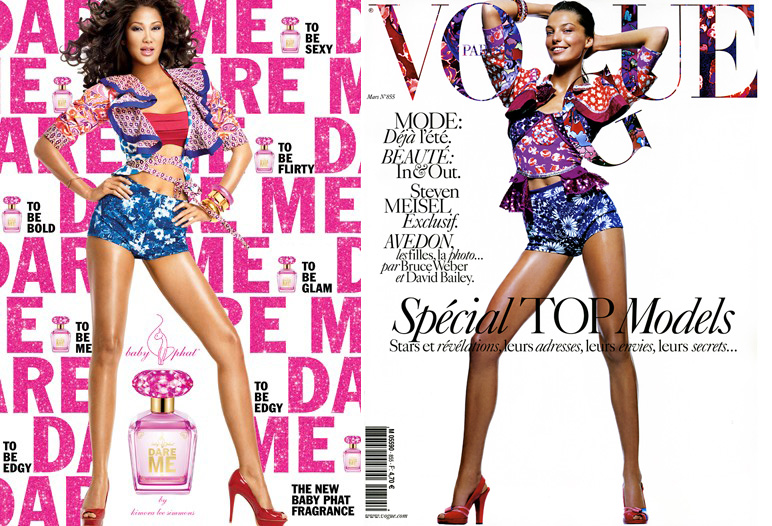 Flip over Daria and hack her at the waist, and you've got Kimora's new set of gams. The shoes and shorts are slightly different, but nothing that couldn't be designed by an expert Photoshopper.
As for Kimora's top half, we're not sure from whence it came, but we're guessing the torso isn't hers. This ad looks like the collages we used to make from fashion magazines when we were in grade school. But ours looked better.
Related