Kimora Lee Simmons has never suffered from a deficiency in self-esteem. And we don't blame her. The statuesque supermodel has the looks, style and bank account to back up her life in the fab lane.
And thanks to a recent interview with TheGrio.com, the 37-year-old fashion model-turned-mogul is still permanently perched on her high horse. In fact, Kimora is claiming that she and her ex-husband, Russell Simmons, are single-handedly responsible for paving the way for other celebs to launch fashion collections.
"Before us there wasn't any Beyoncé, there wasn't Sean John or Justin Timberlake, there wasn't Jessica Simpson. There wasn't any of that," Kimora said. "We really laid the blueprint for that."
Well, the former power couple did make millions from their Baby Phat and Phat Farm clothing labels and a slew of star-studded collections followed, which included the folks she mentioned. So, maybe she's got a point. There were definitely some valiant attempts by an array of celebrities to launch lines before the duo, but most crashed and burned. But at least Beyonce's House of Dereon doesn't have a bedazzled cat on every stitch of clothing. Oy!
"One thing I love about myself in this business is that I don't have to rely on the sales of an album, or my movie being a hit for my clothing to be a hit."
Kimora's latest business venture is helming JustFab.com, an e-commerce site selling trendy and affordable accessories. The mother of three will also be returning to the small screen to with a brand new docu-series called "Kimora: House of Fab," which is on the Style Network--no doubt insuring more inflated-ego moments to come.
Check out Kimora's interview with TheGrio.com above and some of her most fashionable moments in the slideshow below.
Before You Go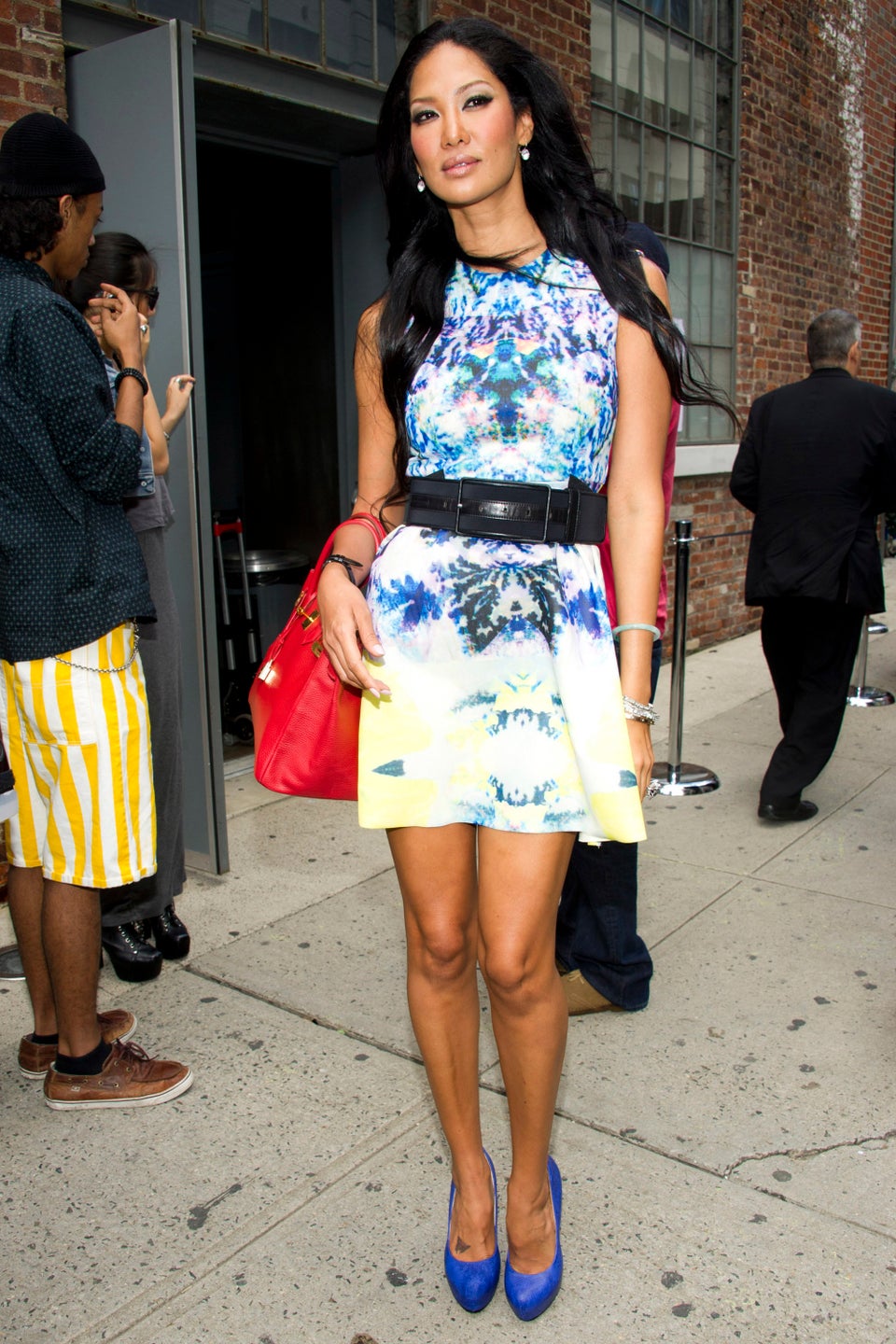 Kimora Lee Simmons' Style
Popular in the Community