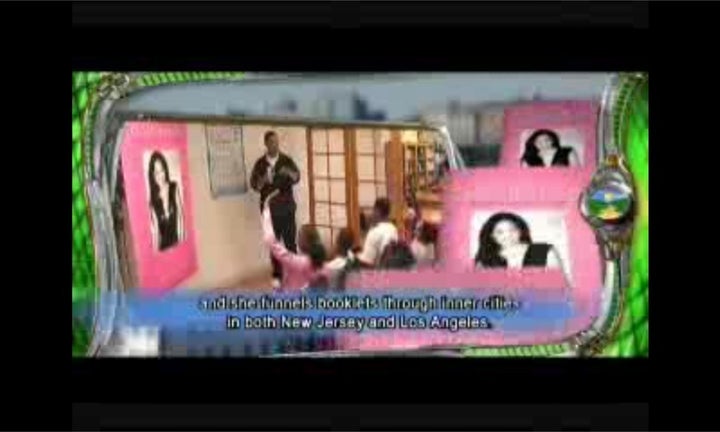 Kimora Lee Simmons--celebrity designer, ex wife of Russell Simmons, and great beauty--is not happy with Scientology.
Yesterday, we had to call her press person and inform her that Kimora is being featured in a new Scientology promotional video. The sect's chief, David Miscavige, can be seen in the video telling followers that Simmons has been distributing the group's "Way to Happiness" propaganda pamphlet in New Jersey and Los Angeles.
The news that Simmons is somehow involved in Scientology comes around the 6-minute mark in the 8-minute video currently posted at YouTube. [Embedded here]
Miscavige, dressed in a tuxedo, seems to be addressing a large crowd in the gauche, ornate Celebrity Center in Hollywood from the same podium on which he gave Tom Cruise an Olympic-looking medal in 2004. He tells the gathering that in order to reach new recruits 12 to 18 years old, they can do better than Simmons, who "funnels booklets" in the aforementioned locales. On the screen behind him, Simmons' face is shown.
Only one problem, though, Simmons' publicist told me yesterday while her client was traveling. "I've asked everyone," said the flack. "Kimora is not a Scientologist. We have nothing to do with this."
Support HuffPost
The Stakes Have Never Been Higher
Popular in the Community