A cashier's simple gesture truly registered with one mom who was shopping with her little girl who has Down syndrome.
Suzie Skougard, a mother of four who lives in Orange County, California, took a trip to the grocery store last month with her 18-month-old daughter, Carly. While there, the mom encountered some "grinches" who made the shopping trip less than enjoyable, according to a Facebook post.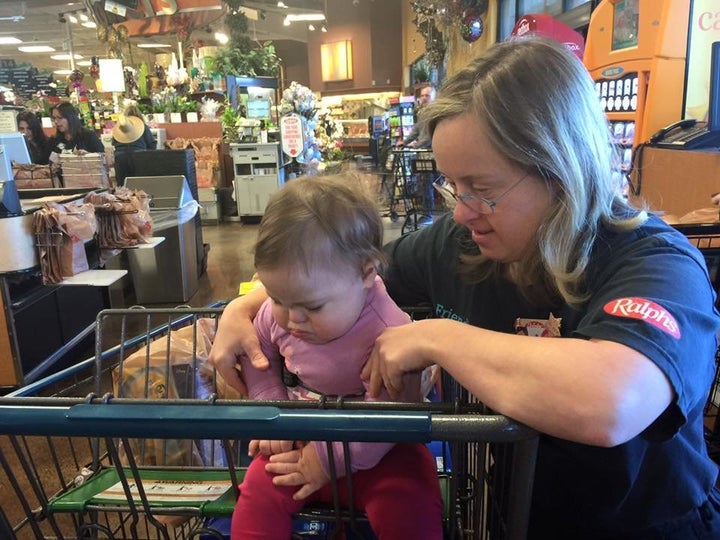 However, all that changed when Skougard was about to leave and she encountered a cashier who also has Down syndrome. The cashier not only connected with Carly, but went a step further and showed the child how to sign the phrase "I love you."
The gesture, which was caught on camera and shared on Facebook, moved Skougard to the core.
"Some people feel like people with Down syndrome don't contribute anything meaningful to society, but amidst all the Grinches today, she stood apart," the mom wrote. "And just being her, she gave us an amazing gift. A smile."
Skougard explained that while she was in the store, another shopper had criticized the fact that Carly, who had kicked off her shoes, was barefoot. The mom also wrote that there was an employee who was "less than interested" in helping her locate an item, as well as another individual who "shoved past" her.
However, the cashier changed the mom's trip, starting with a few simple words.
"I have Down syndrome like her, and I have a big heart," the cashier said, according to the Facebook post.
The mom and the cashier began chatting and the worker demonstrated her ability to sign the words "more" and "please," on top of showing Carly how to sign "I love you."
While the employee reminded Skougard that a little kindness can go a long way, her actions also affected people who read Skougard's Facebook post.
"So many people have written private messages about how they were inspired by the post and how they'll take the time to interact more with those with disabilities when they encounter them in their day to day," Skougard told the Mighty.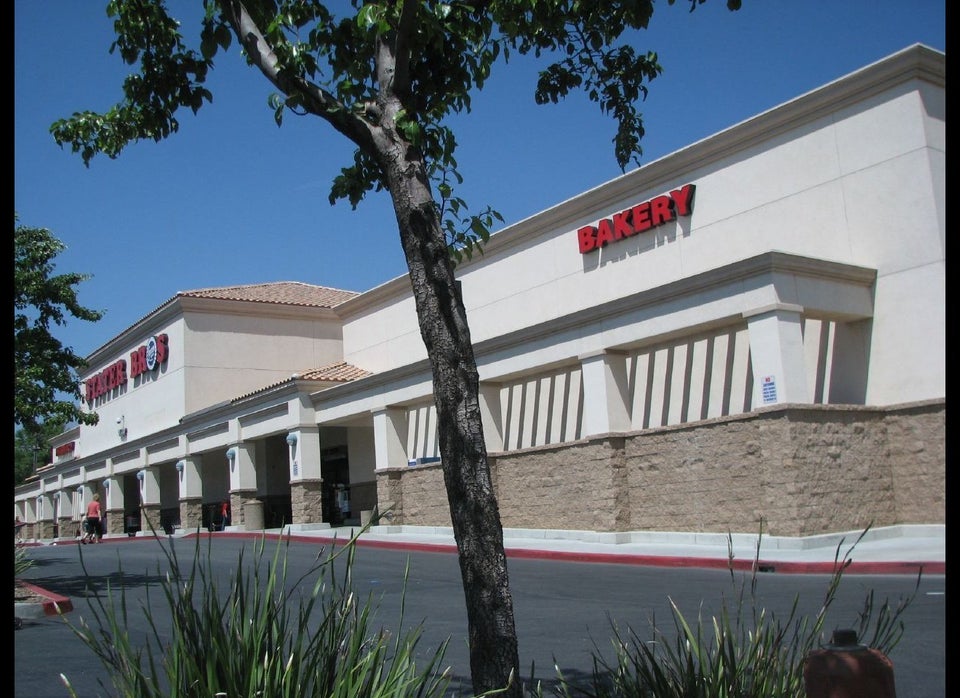 The Best Supermarkets In America, According To 'Consumer Reports'