We didn't feel much bipartisanship between political parties during the shutdown, but the government stalemate did bring Americans together in ways that were pretty inspiring.
Genuinely concerned citizens across the country -- some with deep pockets and others with just their bare hands to spare -- stepped in where the government had stepped out. They took care of unpaid furloughed workers, gave a boost to threatened nonprofits, and made sure that shuttered monuments looked as manicured as usual.
These are some of their stories.
1. When an anonymous donor paid rent for a homeless woman.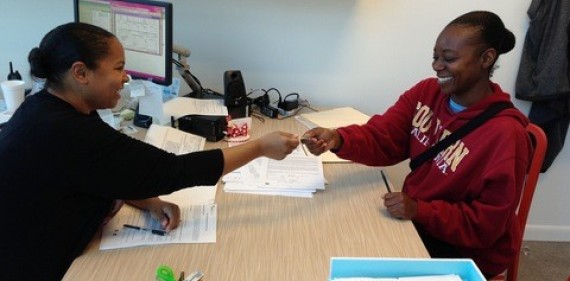 The shutdown prevented a number of homeless individuals in San Francisco from moving into federally subsidized apartments, PBS reported. But in a twist of fate, an anonymous donor came forward to pay first month's rent for one homeless woman -- Dior Hall, a 36 year-old, part-time Walgreens cashier, according to the news outlet. "To be able to sleep in ... my own bed and not on a mat. I'm just very, very happy."
2. When a kind waitress bought lunch for two military members.
Sarah Hoidahl, a single mom who works at Ruby Tuesday in Concord, N.H., was aghast when she overheard two customers say that they were struggling because of the shutdown that left them without paychecks, WMUR reported. The generous waitress decided to do her part to help the two National Guard members and picked up their $30 lunch tab out of her own pocket.
3. When these undeterrable vets stormed the WWII Memorial
Nothing could keep this group of World War II veterans from paying their respects to the WWII Memorial at the Washington Mall, not even a government shutdown. About 90 vets, led by the Mississippi Gulf Coast Honor Flight, arrived to the closed site on Oct. 1 and simply knocked over the barriers to get inside.
4. When local communities pitched in to support AmeriCorps.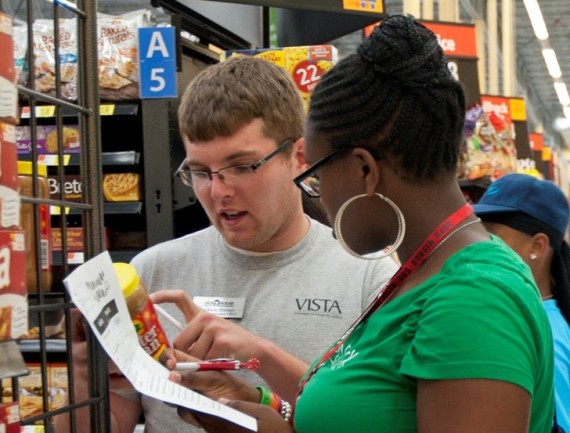 AmeriCorps Vista members -- who were already making poverty-level wages -- were originally told they wouldn't receive payment until after the shutdown, but had to continue working. In Little Rock, Ark., Our House, a shelter for working homeless families that relies on VISTA members to run, saw a community step up to help. Locals donated to help cover bills, rent, utilities, and student loans -- and they also donated to the nonprofit. Eventually, AmeriCorps Vista members were told they would receive some of their backpay while waiting for an appropriations measure.
5. When this man was spotted mowing the Lincoln Memorial.
Chris Cox, a South Carolina man, took it upon himself last week to mow the lawn at the Lincoln Memorial. Cox was motivated simply by a desire to make the National Mall and nearby sites look presentable before the Million Vet March -- a nation-wide movement protesting the shutdown. "These are our memorials. Do they think that we're just going to let them go to hell? No," Cox told All-News 99.1.
6. When a philanthropist couple singlehandedly kept Head Start open.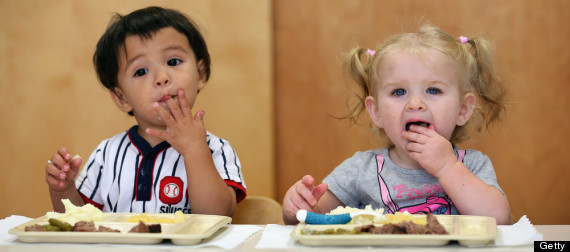 When many Head Start programs were on the brink of closure during the shutdown, philanthropists Laura and John Arnold donated $10 million from their private account, not their foundation, to keep programs for low-income kids available.
"We believe that it is especially unfair that young children from underprivileged communities and working families pay the price for the legislature's collective failures," the Arnolds said in a statement. "In an effort to address this injustice, we will help keep the doors open at Head Start programs across the country this month.
7. When this furloughed worker used her time to volunteer with kids. Catherine Threat, a 40-year-old staff sergeant in the Army Reserve, was furloughed from her civilian job at Ft. McCoy in central Wisconsin, the AP reported. Instead of just sitting around, she set out to Chicago to volunteer to help other veterans patrol streets to help keep children safe.
8. And when this furloughed worker volunteered to help homeless people.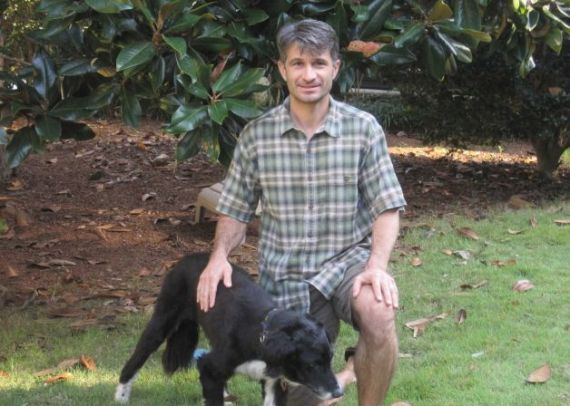 Rob Howard was furloughed from his job at the federal Court Services and Offender Supervision Agency. The IT employee from Upper Marlboro, Md., decided to spend his time volunteering with So Others Might Eat, a Washington organization that helps poor and homeless people, doing everything from serving coffee to washing dishes.
9. When these generous businesses kept furloughed workers' bellies full
The government may have shutdown, but affected workers certainly weren't going hungry in D.C. A number of businesses -- including AMC, which gave out free popcorn, and fast-food chain Z-Burger, which doled out gratis hamburgers –- gave furloughed employees food to eat free of charge.
10. When these military families kept on serving to keep Pearl Harbor beautiful.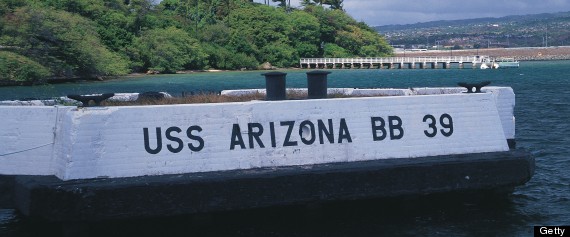 After it was left untended for two weeks, the Arizona Memorial at Pearl Harbor started to look a bit shabby, and Army medic Josh Stone didn't want to wait for the shutdown to end to beautify the resting place of more than 1,000 servicemen, Hawaii News Now reported. So, Stone took to Facebook and asked volunteers to help him in cleaning up the site and dozens of service members, military spouses and children, showed up. "Even though it's not open," volunteer Kate Reynolds told the news outlet, "it can still look beautiful."
Correction: An earlier version of this story identified the WWII Memorial as the Washington Monument.
REAL LIFE. REAL NEWS. REAL VOICES.
Help us tell more of the stories that matter from voices that too often remain unheard.
BEFORE YOU GO
PHOTO GALLERY
2013 Government Shutdown