This New Zealand mom's viral Facebook post is a true testament to the kindness of strangers.
"Just wanted to share this really sweet moment I had this morning," she wrote. Mcqueen said she went out to breakfast with her 8-week-old son Jaxon for the first time, and just after her food arrived, the baby started crying. He appeared to be hungry, so the mom began to breastfeed him.
"After a few minutes this older lady walked up to me," Mcqueen continued. "I was scared, thinking she was gonna tell me to put my boob away -- instead she starts cutting up my breakfast for me and said 'what a good mama you are, we can't have your food getting cold can we.'"
"I honestly could have cried -- loveliest lady EVER!!" the mom wrote.
Mcqueen's Facebook post has received almost 300,000 likes, and the comments section is filled with joy-filled reactions.
Facebook user Jeff Creasey commented, "Now THAT is how breastfeeding mothers and babies SHOULD and MUST be treated!"
In an era where moms are often shamed and humiliated for nursing in public, it's refreshing to see a little positivity for a change.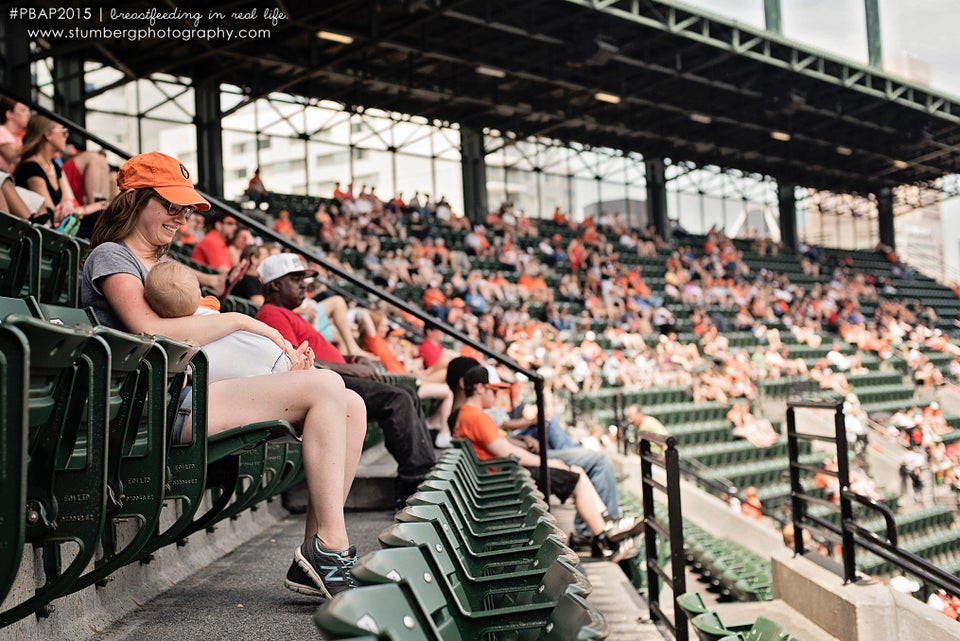 Candid Photos Of Moms Breastfeeding In Public