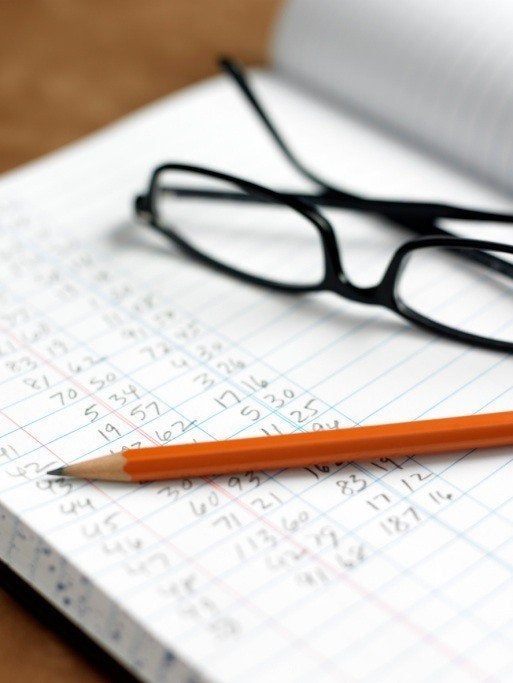 The political treasurer accused of fraud in a growing campaign finance scandal also kept the books for a slew of California nonprofit organizations, some of which are now scrambling to figure out what happened to their money.
At least three dozen charities, associations and nonprofit advocacy organizations have listed Durkee or her firm on corporation or tax filings in the last several years. Some of them are increasingly worried about their funds because they can't get through to Durkee's Burbank firm or the bank holding their accounts.
"We've been going crazy with this," said Yolie Acosta of the Latino Diabetes Association, just after she got off the phone with her group's insurance company. "We don't have any money to pay our bills."
Durkee handled all the finances for the small Montebello-based charity, which conducts classes in libraries and churches on preventing diabetes. Since 2003, Durkee has handled grants, donations, credit accounts and bills, Acosta said. Durkee currently has between $50,000 and $100,000 of the charity's funds, she said.
"We have not gotten them to call back," Acosta said. "Today it finally hit me that there's a possibility that we're not going to get that money. That's the only money we have."
National Popular Vote, based in Los Altos, is a bigger nonprofit that advocates for electing the U.S. president based on the popular vote instead of the Electoral College system. Durkee is the organization's accountant and treasurer, handling hundreds of thousands of dollars.
"It's completely exasperating," said John Koza, the group's chairman. "We can't find out anything from the bank, we can't find out anything from Durkee's firm. We don't know if our balance is intact or not intact. ... We're dying to find out."
When Durkee was released on $200,000 bond last week, she was required to sign over control of all her clients' accounts as soon as possible, according to a spokeswoman for the U.S. Attorney's Office handling the case. Durkee's company's voicemail says, "We are currently establishing protocols to transfer accounts to authorized agents for those who have made this request."
Meanwhile, charities and political committees alike have not been able to get account information from First California Bank, where Durkee kept their accounts.
The bank acknowledged in a letter to Sen. Feinstein's campaign that its account "may include funds belonging to other clients of Durkee which were commingled by Durkee with your funds." The bank asked the campaign to sign a release to "indemnify and hold the Bank harmless" in order to access the account. The campaign refused to sign and has not received access, said Bill Carrick, Feinstein's campaign consultant.
"Basically we don't have the answer to what is the potential loss here," Carrick said.
A bank executive did not return phone calls.
Durkee's firm advertised "custom accounting and tax-preparation services" specifically for nonprofit groups. "We can take all accounting, check writing and tax concerns off of your mind," the company website states. But Durkee was not licensed to practice public accounting, according to the state Board of Accountancy, which wrote Durkee this week requesting that she "cease such activities immediately."
The tax returns for charities that listed Durkee as treasurer or bookkeeper were all signed by the same certified public accountant, R. Chris Aurit of Mooresville, N.C. Aurit, reached by phone, declined to comment.
Some of Durkee's nonprofit clients were connected to politicians. She was treasurer, for example, of the Michael D. Antonovich Charitable Foundation. A spokesman for Antonovich, a Los Angeles County supervisor, declined to comment.
Durkee also worked for California Educational Solutions, a charity run by Inglewood City Clerk Yvonne Horton. Horton's husband, state Board of Equalization Chairman Jerome Horton, raises money and partners with the charity to host conferences. The Fair Political Practices Commission fined [PDF] Jerome Horton and Durkee, who worked for Horton's campaign, $13,000 in April. The Hortons did not return phone calls.
It's natural for charities to hire someone who also works for other charities and knows the tax considerations unique to nonprofits, said Gene Takagi, a San Francisco nonprofit attorney. But that doesn't exempt a charity's board from responsibility. The board should be able to access its funds, he said.
"That shouldn't happen where the charity's money is under the control of a single individual," Takagi said. "Boards have to be responsible for delegating authority carefully. They have to be sure that the organization has strong internal controls."
Will Evans and Sam Pearson are investigative reporters for California Watch, a project of the nonprofit Center for Investigative Reporting. Find more California Watch stories here.