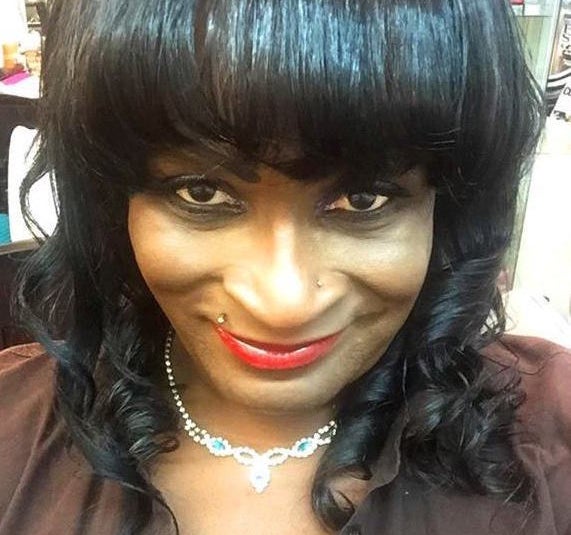 Sara Simone is a transgender woman who served as a commissioned officer in the US Army before her transition. She now works in the Veterans First Division of Friendship Place, a rapid rehousing and prevention program for veterans. Sara is also an advocate for transgender rights.
She has experienced homelessness in her life. She also remembers living in hotels and places that sheltered her from the questioning eyes of neighbors and landlords.
There are 1.4 million members of the transgender community in the United States. They are people from all walks of life. Many have become successful in different professional arenas, while others live in precarious situations. As with the rest of the LGBTQ community, most would say that they have been exposed to some form of bias and stigmatization as they strive to be who they are.
Sara, what concerns you the most about the transgender community these days?
I would say my biggest concern is the violence against the transgender community in general, but particularly, against trans women of color. Within the LGBTQ community, transgender women of color face hate crimes and murders in a disproportionate way. We're the smallest but the most victimized group.
What do you think causes this?
I think fear...fear of the unknown and bigotry. Maybe I should have started with hate actually...The fact is the three: fear, bigotry, and hate are fueled by propaganda that has no basis in facts.
Where does the violence happen?
It happens in public spaces but also in private ones. I remember the story of Islan Nettles. She was a young transgender woman walking down the street in New York. Some men catcalled her, but she kept walking, and they followed. One of them recognized that she was trans and beat her into a coma. Islan died at the hospital later on.
Sara shows me the article on her cell phone. Islan is beautiful, her gaze vibrant, cheerful, self-assured.
What happened to the perpetrator?
You know, he only received 12 years in prison. He said he got upset because his friends mocked him for liking a trans woman. This was a miscarriage of justice and the message is clear, that trans lives don't matter as much as other lives.
Some trans women face violence in their personal lives too. What would you like to share about them?
Yes, in Gaithersburg, Maryland, a 21-year-old woman named Zella Ziona was murdered by a man she had known since elementary school. They were friends and had dated. The guy's friends found out about their friendship. They saw them in public and mocked them. One day, he lured her to an alley where his friends were waiting for them. They beat her and he shot her several times.
There's also domestic violence. What happens at home?
I was in an abusive relationship with a man once and had to call the police for assistance. I was homeless. He said he would help me. Because my gender markers on my ID still showed me as a male at the time, the police would not be as receptive. They would arrive and think they were helping a ciswoman through a domestic violence situation, then when they saw that my ID still said "male," their attitudes would change and the plans to help me would stop.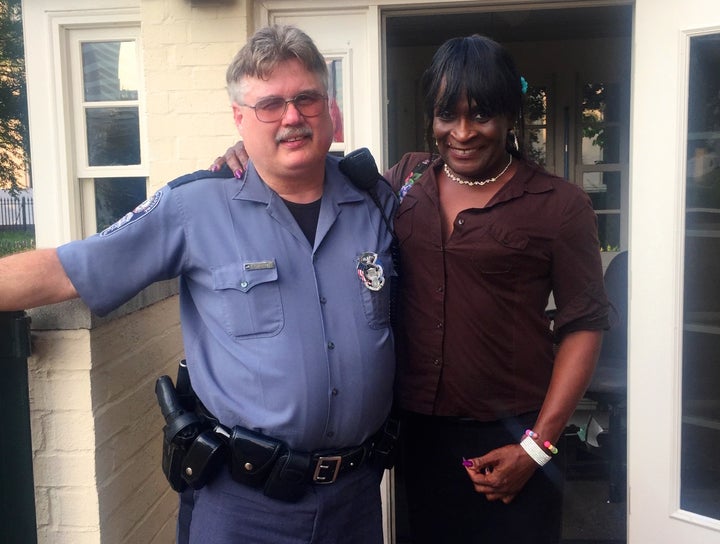 Intimate partner violence affects many in the trans community. According to a survey conducted by the National Center for Transgender Equality, 42 percent of transgender people reported intimate partner violence, and rates were higher for many transgender subgroups. 60 percent of homeless trans people face domestic violence. This is consistent with earlier research conducted by the Williams Institute.
Precariousness has an impact. Trans women find themselves in precarious situations more than other women…we get evicted. We face employment discrimination and rejection from family members.
So there's an economic reality to being trans, particularly for trans people of color. The income level for our group is very low, with trans people of color being six times as likely to be living in poverty and having an income under $10,000 a year—so homelessness is a factor. Isolation also makes you more susceptible to crime.
As a victim of homelessness, I faced brutal assault. Trans women of color face homelessness disproportionally to others in the community and society, and up to 70 percent of those who are in homeless shelters are assaulted.
Can you say more about employment discrimination?
I have a strong resume, with experience directing a homeless shelter and as a former commissioned army officer. After I transitioned, I lost my job due to a company restructuring. It was difficult to find another due to discrimination. One time, I was encouraged to apply for a manager's job in human services, but when I arrived, the hiring manager seemed upset—this was as soon as she saw me. I think she felt I was not who they thought I was on the phone. Her facial expression showed her lack of comfort with me as a trans person. I did not get the job.
Situations like these have an impact on you. For a while, after that, I would tell people I was trans before I went on interviews. One time, I even asked a human resource assistant if her company would hire a trans person and she said she would have to check with her boss! I finally found an entry-level job that was $16,000 less than what I was previously earning.
Transgender people of color have an unemployment rate that is up to four times the national unemployment rate.
Transgender people face discrimination, harassment and anti-transgender violence in many areas of their lives. These conditions create significant barriers to employment and lead to devastating economic insecurity.
What would you to tell people about the trans community?
Trans people are just like all other people in the US. We want to work, raise families, serve in the military… We're patriotic. We don't want to live in fear for just being ourselves. This is a wonderful country. I served it in the military.
Americans can be accepting, kind and caring. I know better days are ahead. I'm hopeful for the trans community.
And, what about the article on you in the Washington Post when Caitlin Jenner came out?
I loved working with the Post reporter. She came to the Friendship Place picnic. I got to give the readers a real-life angle on living as a trans person.
In the transgender community, getting 'clocked' means being stared at by somebody who is trying to read your identity. So many terrible things have happened after such stares. A few weeks ago, a caller on NPR said that she was impressed with what transgender advocates are doing to advance transgender rights. She added that it was time for the community at large to step up and show more acceptance toward transgender folks. I thought it was a great comment! The time has come for society to lay kinder eyes on the transgender community.
Support HuffPost
The Stakes Have Never Been Higher
Related
Popular in the Community