One kindergarten teacher got a surprise marriage proposal that was chalk-full of sweetness, thanks to her students and wonderful boyfriend.
On Oct. 26, Brett Wolf popped the question to his girlfriend Torrie Buehne, who teaches at Stanton Elementary School in Fenton, Missouri, during a school-wide rally.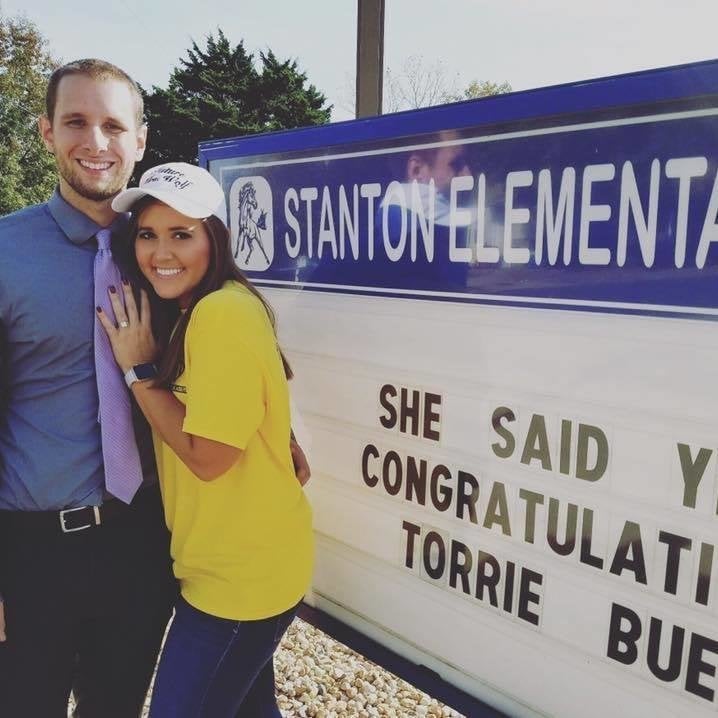 Towards the end of the assembly, the principal announced that they would be giving out a "Love Is The Key" award for teachers who go above and beyond the call of duty. Buehne heard her name called as the first recipient.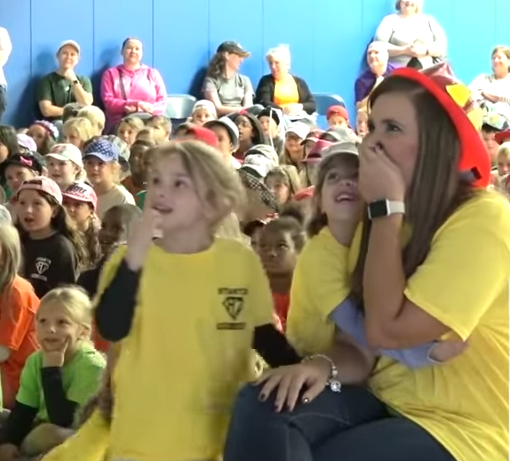 "I was shocked," she wrote on How He Asked. "It is really all a blur now, but I just remember feeling an overwhelming feeling of joy because I do love my kiddos!) [The principal] pointed to a chair that was in the middle of the gym and asked that I sit in it and watch a short video clip that they had put together to show their appreciation."
In the video, Buehne's former students gave their own definitions of love like, "When somebody really, really likes you." The last kiddo says, "Love means you're gonna get married." That's when a montage of photos from throughout the couple's four-year relationship started playing. The video closes out with Buehne's current students chanting, "Say yes!"
After the video, Wolf walked into the auditorium and got down on one knee in front of everyone to make it all official.
"I'm not entirely sure what he said, but I grabbed the ring, put it on my finger, and hugged him,'" Buehne said. "Because we had an entire gym filled with 5- to 10-year-olds watching us! A kiss would have been too much!"
On How He Asked, Buehne said that having her students involved in the proposal made it all the more special.
"I call my students 'my kids' because we are like a little family," she wrote. "I care so much about them, and the fact that Brett was able to incorporate them into this just completely fills my heart."
Related
Before You Go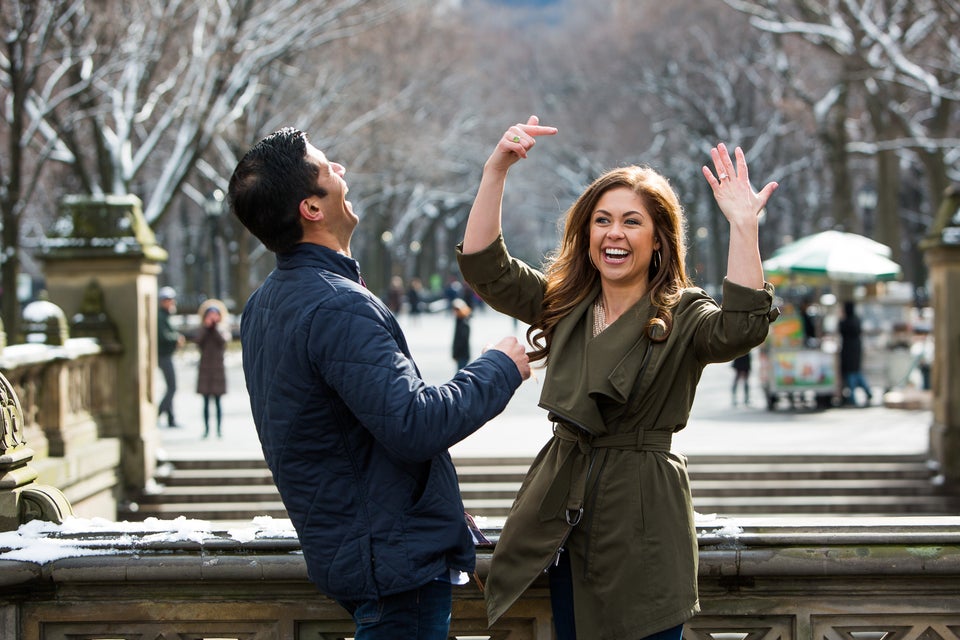 Best Proposal Reactions