When Dulce Gonzalez woke up on her wedding day last Saturday, there was only a 15 percent chance of rain. She and her friends went ahead with plans to set up her wedding ceremony on the beach in Pascagoula, Miss. But weather doesn't always cooperate, and just before things were about to begin, torrential rain and lightning forced the entire wedding party and all the guests to stay in their cars.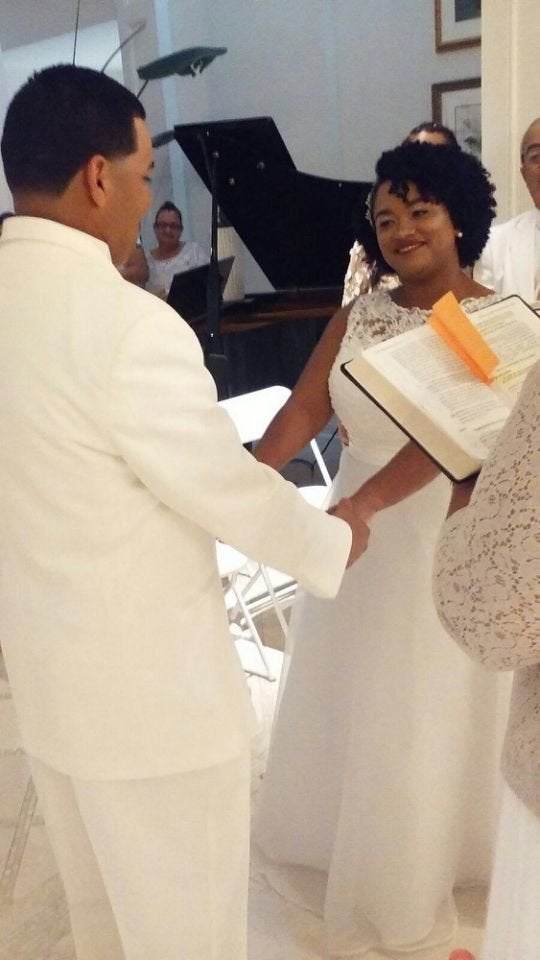 "I was in the car with my mom and dad about to have a panic attack and break down crying, thinking, 'Oh, my God. What are we going to do?'" Gonzalez tells Yahoo Lifestyle.
Cynthia Strunk had been watching the preparations from her home across the street, and she saw the black clouds begin to gather over the scene. She could tell these strangers were going to need a plan B, and she had just the place for it.
"She comes out and the lightning strikes, so she put her umbrella down," Gonzalez recalls. "She came up to the window and said, 'Y'all are more than welcome to come to our house. I'll have everything ready in 10 minutes.'"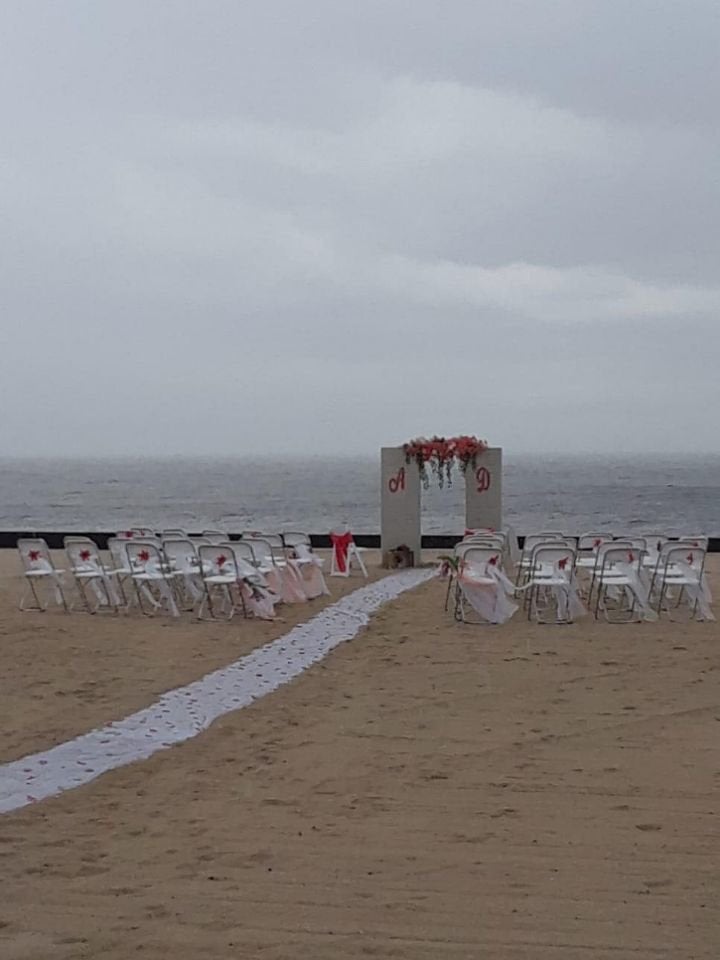 As Gonzalez called her friends from the car, Strunk's husband, Shannon, and a neighbor mobilized to escort the wedding guests with umbrellas into their house.
Gonzalez thought they'd just gather in a small room for the ceremony, but the Strunks had something better in mind. They set up chairs for their nearly 50 guests in a big, open living room, and then invited the bride to get ready in a smaller front room.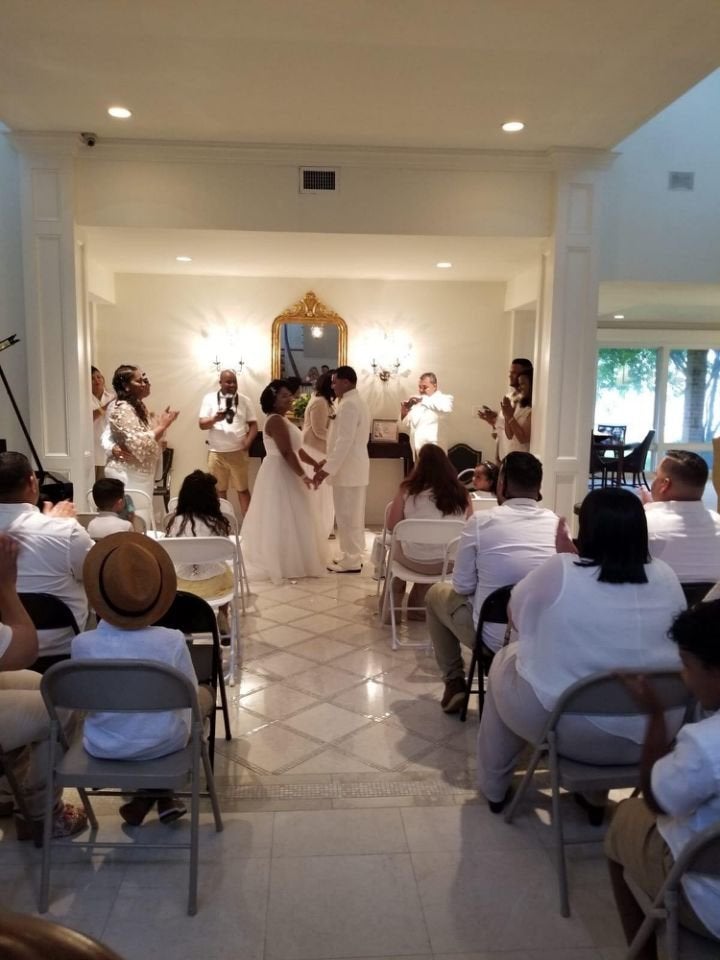 "It honestly looked like we had planned it there," Gonzalez says, and she remembers thinking, "God definitely wanted us to get married. Thank you for sending us these two little angels to save our big day and make it even more special."
Dulce, who is originally from the Dominican Republic, was set to marry her boyfriend of two years, Ariel Gonzalez, who is from Puerto Rico. Many of the guests spoke very little English. The bride says such open hospitality from the couple took her by surprise.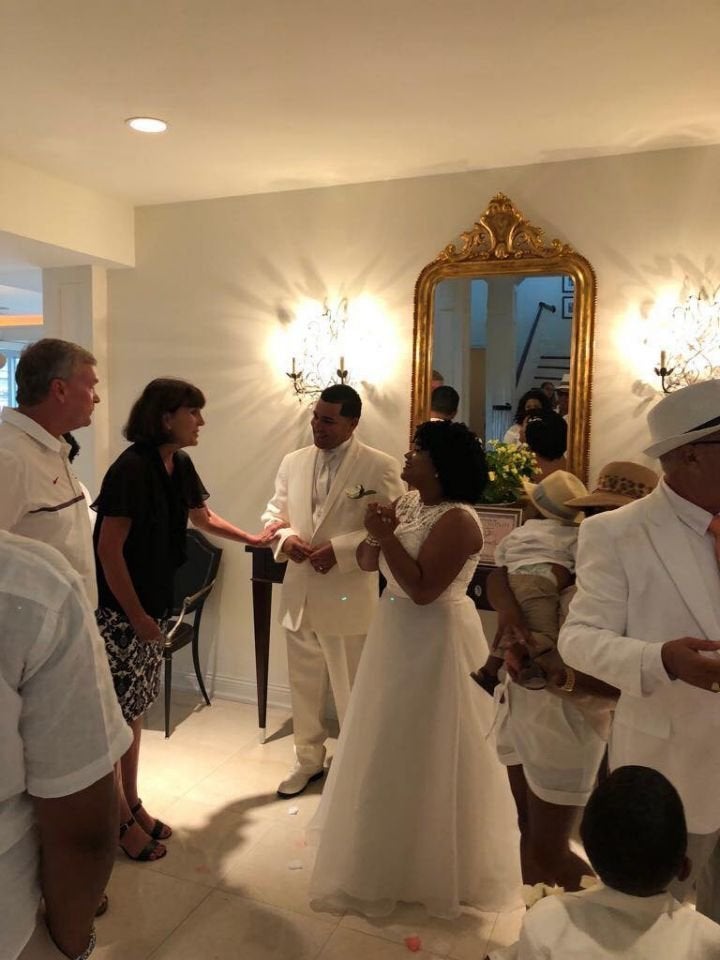 "Usually here in Mississippi, I'm not going to say everybody, but there is a lot of racism — white people racist against the Hispanics or black people," she says. "Not all of them. I have come across a lot of them who are nice and open-minded, but there are many who aren't. So I didn't expect it at all, at all, at all."
The Strunks even gave the newlyweds a bottle of champagne and two glasses for their celebration.
"We didn't think we were doing anything grand," Cynthia told local ABC news affiliate WLOX. "We were just helping some people out on the beach that needed help."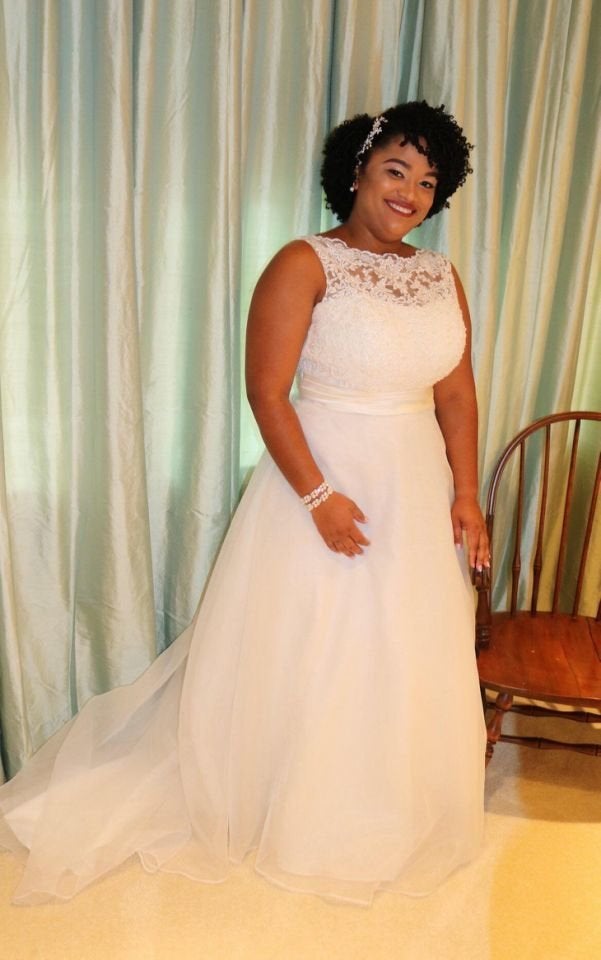 The reception took place as planned at a restaurant called Woody's, where the couple got engaged. Two days later, they returned to the Strunks' house with flowers and cake to thank them. In all the excitement, neither party had even learned each other's names until that point.
"[Cynthia] was like, 'Y'all should come over for dinner,'" Gonzalez says, adding that they've exchanged phone numbers to keep in touch. "We will never ever forget that day. That was an extreme blessing and made our big day even more special."
More from Yahoo Lifestyle: