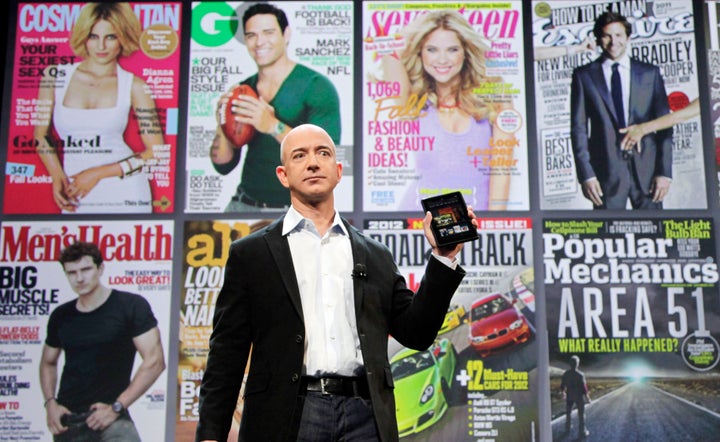 If there are two things we know from the last two years in tech news, it is these:
Frankly, America is a nation of high school mean girls, and every tablet that came before the Kindle Fire was a loser with acne. This is so true that, according to my sources, Research In Motion was considering calling its first tablet the "BlackBerry JasonGilbert."
There were two key findings from this survey: First, that consumers would overwhelmingly consider buying a tablet running Android if it cost less than $250 (79 percent saying they would), and second, this: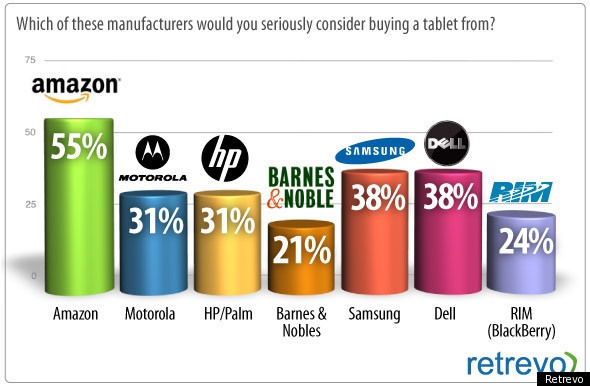 Yes, a full, frothy-mouthed 55 percent of those polled claimed interest in a non-existent Amazon tablet; combine that with 8 out of 10 shoppers indicating $250 (which is, again, $50 more than the first-generation Kindle Fire will run for) as an enticing cost, and you have a hypothetically very attractive tablet out there, one that could significantly disturb the Apple finance ministry.
"Hey, wait a second!" you may be shouting out your computer screen, forehead vein bulging through your scalp, "Comparing the Kindle Fire, which is seven inches and costs $200 and has no camera or large storage options or built-in email client or mobile network connection with the 10-inch, $500 iPad 2, which has all of these, is ludicrous so step back!"
This is a fair point, one that has been reiterated by analysts from across the investment banking spectrum. The Kindle Fire is in a separate class of tablet than the iPad 2; Amazon is going to sell many millions of Kindle Fires, but Apple won't feel the burn at all, these analysts predict, because the two devices are in different markets, for different consumers, purchasing tablets at different price points. Who will really be hurt is every tablet maker that's not Apple (send not to know for whom the bell tolls, Dell Streak 7; it tolls for thee).
All seven inch tablets that are not the Kindle Fire should be writing up their living wills, sure; but Apple's iPad just might lose more sales than a lot of analysts are predicting. Because if the Kindle Fire is at all functional (still not guaranteed, as Amazon did not let journalists try their tablets for themselves yesterday), it will become the first tablet that, again, for non-geek, brand-conscious consumers, can do everything the iPad does (for $300 less).
There have been plenty of tablets that cost less than $500 that could access the Internet and stream movies, but, in terms of brand "coolness," you wouldn't hope any of them would ask you to prom.
That's changed with the letter-jacket-wearing Amazon Kindle Fire.
No, it does not have a camera on it (neither did the first iPad); this is a large blow to anyone who thinks they are going to do a lot of FaceTime or photo-taking with their tablet. And yes, Amazon would have been wise to include an email client rather than forcing users to download one.
Otherwise, the Kindle Fire has all of the very basic things that everyday people buy tablets for: An Internet browser. Netflix. Hulu. Angry Birds. A functional app store with games. A gigantic outlet of books, music and movies.
Did we mention it's $300 less than the comparable iPad 2?
Look, Apple is still going to sell millions and millions of iPads this Christmas. The Kindle Fire is not an iPad killer: The Fire will nick the iPad, maybe leave a dent in its fender. The price, the functionality and that indefinable "cool" of the Kindle Fire are going to come together to carve out a huge market for Amazon, and some of that market is bound to come from those who would have otherwise bought iPads. To think otherwise would be -- if this word means what I think it means -- inconceivable.
Take a look at our slideshow of the Kindle Fire (below).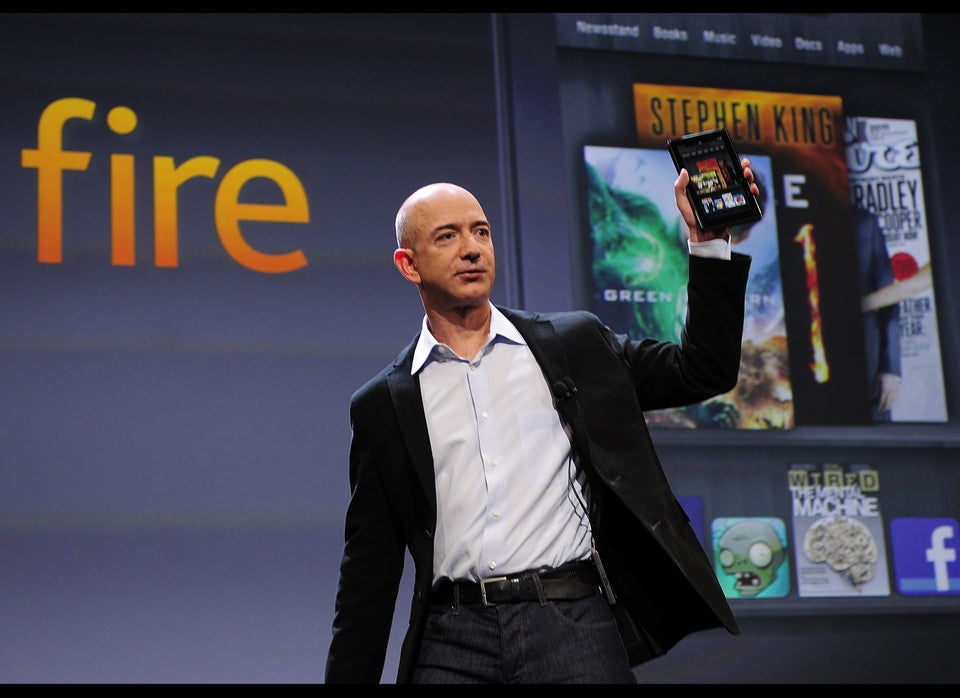 Amazon Kindle Fire (live--do not delete)
Popular in the Community