At a media event inside an airplane hangar in Santa Monica, Amazon unveiled a new Kindle eReader that comes with something no other Kindle ever has: a light.
The Kindle Paperwhite is a black-and-white eReader that adds a front-lit display for easier reading in the dark; Amazon says the screen is better than on its previous devices, with the option to change fonts, as reported by Engadget. The Paperwhite, with its built-in light, is a clear response to the Barnes & Noble's NOOK Simple Touch with GlowLight, which became one of the first eReaders with an illuminated screen when it was released back in April of this year.
The Kindle Paperwhite also has a new "Time to Read" feature that tells you how much longer, in hours, minutes, and seconds, you have left in the book you're reading. Engadget says there will be seven different font options on the Paperwhite, including Helvetica, Times New Roman, and Palantino. The Next Web reports that the Paperwhite will get 8 weeks of battery life with the light on.
The Paperwhite will cost $119 for a Wi-Fi only version, and $179 to add 3G. Pre-orders will start immediately and the device will ship to customers on October 1st.
Bezos also announced that the new basic Kindle unveiled last year will remain available, with Amazon cutting the price from $79 to $69. A new feature called Kindle Serials will bring back the old trend of serialized publishing: Fiction writers will be able to offer serialized offerings, with readers paying once and having all subsequent installments delivered to their device.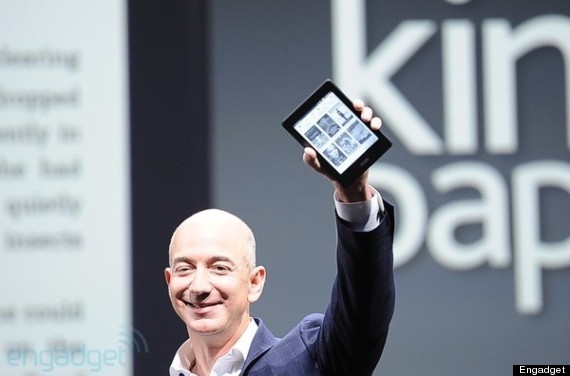 Related
Popular in the Community