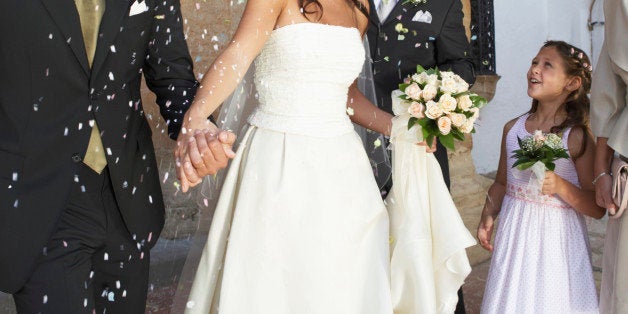 We were at Fringe Central, which is the building where performers who are registered with the Fringe can hang out. There's wi-fi, a copy machine, café area, and helpful people who are in the same boat as you are (if you're putting a show on this year).
We met a couple of very nice producers, who are putting up no less than three shows this year (color me impressed). Natalie and Patrick were cutting out stars to put on their posters and flyers. I asked them how they could have gotten reviewed so quickly, since most shows haven't even opened yet. It turned out the stars were awarded from the Buxton Fringe. Stars are stars, and wherever they're from, they look pretty darn nice stapled or taped to posters and flyers.
They had both been through numerous Fringes (Fringe veterans), and they offered us some helpful marketing suggestions. One of which was to check into the media office at Fringe Central. We made an appointment with a media specialist at Fringe Central, and met with Alan later that day, who was extremely nice and asked me a very important question. "Who have you sent your press release to?" An uncomfortable silence ensued as my face turned red. You see, we'd spent so much time constructing and designing the press release, that we (meaning I) hadn't gotten around to sending it out to anyone.
Alan emailed me a list of media contacts, and our press release went out today. Better late than never I suppose.
I ran into Patrick, the aforementioned nice producer, on the street, and he offered Glenn and me free tickets to see one of his shows which opened today. I Am Beast. An original play featuring a life sized puppet, for adults. It opened at 3:20 P.M. at the Above space, in the Pleasance Courtyard. We had just gotten our own Macaroni on a Hotdog postcards and flyers delivered, and could have started advertising our show, but instead we opted to see I Am Beast. I enjoyed seeing a play where the heroine is a feisty young girl with a vivid imagination. Stories featuring women and girls are few and far between in the United States. There must be a law prohibiting female film executives. Perhaps it's a little known directive of the Citizens United act?
We chose a low cost lunch option and ate in our room. We bought a small baguette from the Lidl grocery store on our block and some spreadable herbed cheese imported from France. One pound 59 pence total.
It's hard to go wrong with bread and cheese. Supper was equally frugal. We ate at The Mosque Kitchen across the street. We love that place. Your choice of three curries and rice for 5 pounds. A large slice of garlic naan is 1 pound 50 pence and we split it between us, so that's 3 pounds 25 pence each for supper. Yes, I know I sound like we're living through the height of the depression or something. It's what happens to me here. I revert to college type spending. . . especially regarding food. I suppose I figure if we cut corners here and there, we can justify the occasional splurge.
We fully intend to splurge. It's just a matter of when, and on what. Most likely it will be food. Or perhaps real estate. I'd love to buy a venue.
After we ate supper, I donned a wedding dress, complete with veil. We walked up to the Royal Mile, advertising our show all the way there. A wedding gown commands a certain kind of respect, and we weren't disappointed. Several "Congratulations!", and "Where's the groom?" accompanied our processional. I handed out several flyers, on the street and once on the Royal Mile, I positioned myself near the Fringe box office.
I was surprised that parents on the Royal Mile wanted me to take photos with their children. Even after they'd seen my flyer. My show photo features me in a wedding dress and veil with 5 hotdogs shoved in my mouth. The image is slightly disturbing, but it didn't seem to bother the parents. I posed for quite a few photos, and would try to mention to the kids "Isn't that a silly photo?", but many of the families didn't speak English.
It's amazing how many languages we've heard. Just today, we've heard Serbian, Japanese, Chinese, Italian, Russian, Korean and Spanish.
There was a street performer on the Royal Mile tonight, plying his trade while I handed out show cards. We'd seen him before, he's very hardworking and good at what he does. He juggles machetes and fire, rides a unicycle and cracks a whip. I felt sorry for him when it started to rain. Rain makes street audiences melt away.
Truth be told. . . when it started raining, I also felt sorry for myself, since I was wearing a vintage acetate wedding gown. I ducked into a narrow passageway that looked exactly like a street Harry Potter would bolt down, trying to escape Voldemort. While I cowered in the close, Glenn asked at the Burgers and Beers restaurant, which was 2 doorways away, if I could use their restroom to change out of my wedding dress. They were obliging and I avoided a costume catastrophe.
Lesson learned. Anytime we flyer, always be prepared for rain, because here in Edinburgh, that is a definite probability.
REAL LIFE. REAL NEWS. REAL VOICES.
Help us tell more of the stories that matter from voices that too often remain unheard.