In 1999, the year I moved from Boston to San Diego, a respected travel magazine rated The Ritz-Carlton in Laguna Niguel, California, the best hotel of its size in the country. I love beautiful hotels, but on a social worker's salary I rarely stay in them. Laguna Niguel is only about seventy minutes north of San Diego, so I decided to visit the hotel and see what made it special.
During my first year in California, I was returning from a one-day conference in Los Angeles when I took a detour to explore the hotel. At first glance, the lobby looked like an updated set of a 1930's musical starring Fred Astaire and Ginger Rogers. The hotel décor was lush and elegant without feeling overdone. I could imagine Fred and Ginger in lively repartee at the bar. The dining area overlooked the Pacific, the view both soothing and magnificent.
After my initial visit to The Ritz, I used it as a meeting place for friends who visited Los Angeles. I drove my parents up the coast for lunch there when they came to San Diego. Once in 2009, a friend got a deal that cut the usual $500.00 daily rate in half, and we spent one divine night in the hotel. The Ritz became my "happy place."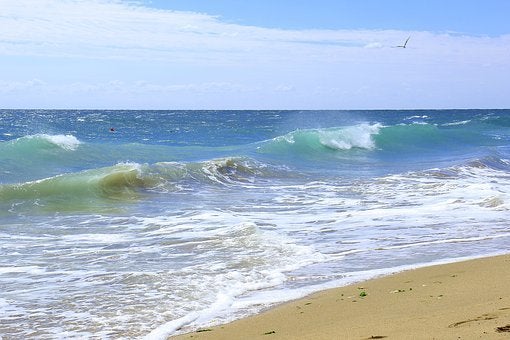 Last Christmas Eve day, some friends who recently moved from the East Coast to the Los Angeles area decided to meet me at a restaurant on Highway One, near the hotel. We discussed two options and chose the one north of The Ritz. I hadn't traveled to Highway One in years and became lost. As a mediocre driver, I found this especially stressful. My friends and I got our wires crossed and ended up at different restaurants. I waited for them for an hour before discovering our mistake. When I got back in my car to drive to meet them, I was cranky and worn out. I spent the fifteen-minute trip trying to relax and cheer up.
I enjoyed a lovely lunch with my friends but wanted a quiet moment alone before heading home to San Diego. I remembered having a great cup of coffee at the Ritz, presented, with a stick of crystalized sugar. In that moment, I longed for everything the Ritz could offer: elegance, courtesy, great coffee and a grand view of nature.
The Ritz offered only valet parking that day, but the valet waived the high parking fees because of my handicapped placard. I tipped him generously. Inside, several empty tables were available. I asked if I could be seated, saying I'd only have coffee and wouldn't stay long. I told the hostess that I remembered the beautiful coffee presentation from years back. She directed me to the coffee shop and assured me I could have the same service there. At the coffee shop, the hot beverages were being served in paper cups. I returned to the restaurant and was immediately seated. My table faced the ocean, and as soon as I sat down, I felt calm and at peace. I requested the crystal sugar stick and a couple of cookies with my coffee. My server, Cameron, said he couldn't provide cookies, but he'd see what he could do. He quickly returned with coffee and two kinds of sugar cubes, raw and white, and he'd placed two biscotti and three medallions of dark chocolate next to the cup. He explained that sugar sticks were no longer available. I sat at my table at the Ritz enjoying the ambiance, my mid-afternoon treats, and the ocean view.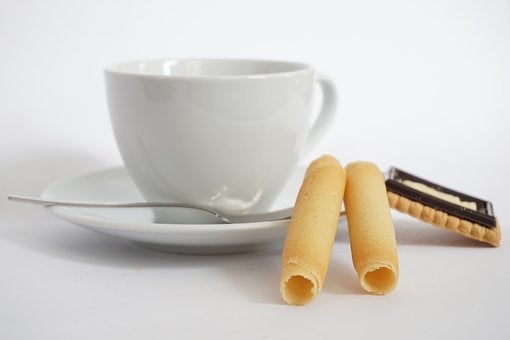 When I asked for the check, Cameron said the coffee was on the house. I was floored. I asked him how he knew I needed this, but he either couldn't or wouldn't answer. I tipped him generously and tipped the hostess for seating me, even though she insisted it wasn't necessary. Then I tipped the valet who returned my car.
I'll never know the reasons for Cameron's generosity. His act of kindness was the single, most beautiful thing that happened to me during the holidays. The care and generosity he took with my coffee presentation touched me. It wasn't the money—I paid more collectively in tips than I would have for the coffee with a tip. But I'd needed a few minutes of serenity, and adding kindness made it meaningful beyond my expectations. Rarely in life do we get exactly what we want. My half hour at the Ritz was that and much more.
Related
Popular in the Community