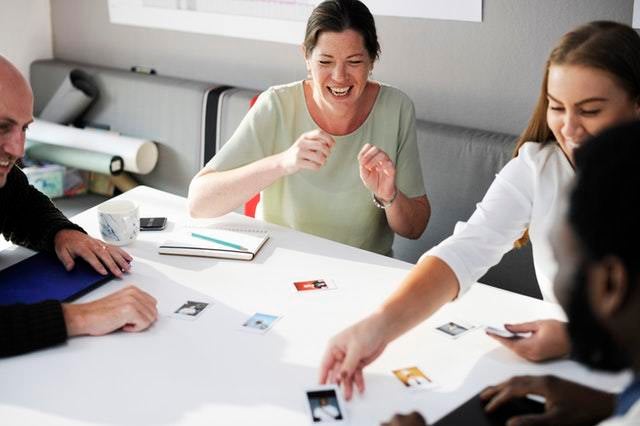 World Kindness Day occurs on November 13; it's a time to encourage random acts of kindness for friends, family, colleagues, and even strangers. However, showing kindness shouldn't be limited to a single day. Some common benefits of benevolence, according to the Random Acts of Kindness organization, include increasing energy, happiness, and serotonin levels while lowering stress, anxiety, and blood pressure. While spreading kindness is good, it's better to find simple ideas on a daily basis. Here are five ways you can carry on workplace goodwill, even after World Kindness Day:
Showing Gratitude A simple "thank you," makes us all feel appreciated about our work and encourages us excel. Offer your gratitude with a sincere smile, and express why the action was so helpful or important. Explain how a difference was made, and return the favor with sincerity and thanks.
Greeting with a Hello and Goodbye A quick "Goodmorning" and "Bye" will make all the difference in a day. Human interaction is crucial and will help create a positive environment. The next time you're going into the office, make it a point to greet others with eye contact, a smile, and a question about the day. Start the day on a positive note with a quick courtesy.
Remembering Names Taking the time to learn names will personalize your interactions, creating mutual respect and a friendlier workspace. This creates mutual respect between coworkers, and building staff too.
Helping Hand If you know a colleague's strengths and weaknesses, use this as an opportunity to lend a hand. Help guide those who struggle, while helping a coworker with a certain strength move up or into a better position. For instance, if a coworker is amazing at creating powerpoint presentations, but not so much at public speaking and you're great at speeches, then team up, and incorporate them into the presentation and highlight their skills.
Stop Rumors If you hear negative talk or gossip about a coworker in (or outside) the office, then intervene. Rumors are detrimental, no matter how small. Combat negativity with kind words about others, and strive to appreciate the positive in everyone.
BONUS: The 30 Day Challenge
Although this isn't as simple as a daily practice, it doesn't hurt to try to implement an Act of Kindness Challenge among workers. It might even inspire the office to keep the challenge going after this period. Try adding challenges like: bring a coffee for Jill, have lunch with Joe, or use humor with a colleague who's having a rough morning.
World Kindness Day can inspire a common practice all year round. Currently, there are 40 nations out of the 195 countries in the world who are actively trying to spread kindness to their citizens. Instead let's spread kindness all over the globe. By showing selflessness and goodwill around us, we can make an impact on the environment closest to us, then expand. A single smile and "hello," can go a long way.
Sharon Schweitzer, J.D., is an award-winning entrepreneur, cross-cultural trainer, and the founder of Access to Culture. In addition to her accreditation in intercultural management from the HOFSTEDE Centre, she serves as a Chinese Ceremonial Dining Etiquette Specialist in the documentary series Confucius was a Foodie, on Nat Geo People. She is regularly quoted by BBC Capital, Investor's Business Daily, and Fortune. Her Amazon #1 Best Selling book in International Business, Access to Asia: Your Multicultural Business Guide, (3rd printing), was named to Kirkus Reviews' Best Books of 2015. She's a winner of the British Airways International Trade Award at the 2016 Greater Austin Business Awards.
Related
Popular in the Community