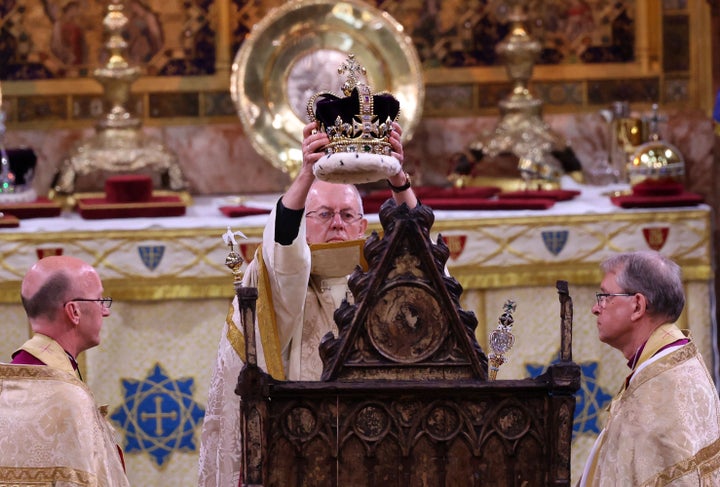 King Charles III was officially crowned at Westminster Abbey in London on Saturday, a moment the new British monarch had anticipated for most of his life.
During the service, the dean of Westminster handed the crown to Justin Welby, the Archbishop of Canterbury, who said a blessing before crowning the king.
The archbishop then instructed the congregation to say "God save the king," before the Westminster Abbey bells began to ring. Gun salutes were then fired around the world, including Horse Guards Parade and the Tower of London. Saluting stations throughout the U.K., Gibraltar and Bermuda, along with British ships at sea, also fired celebratory rounds.
The St. Edward's Crown is from the coronation regalia, a collection of treasures that are part of the British crown jewels. The crown was made for King Charles II in 1661 to replace a medieval headpiece that was melted down in 1649.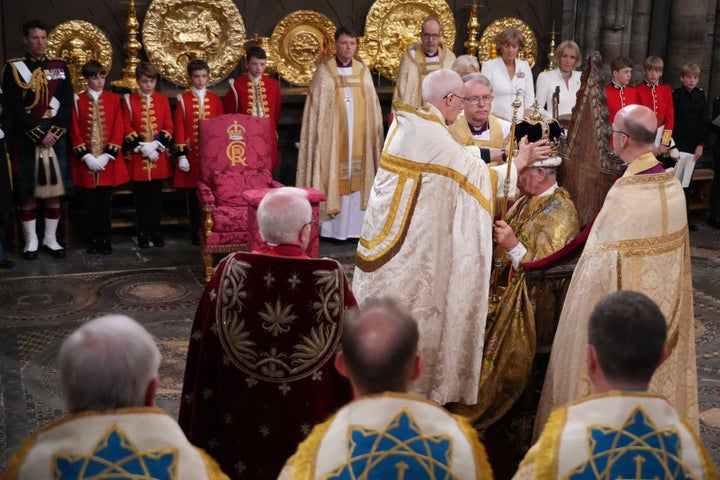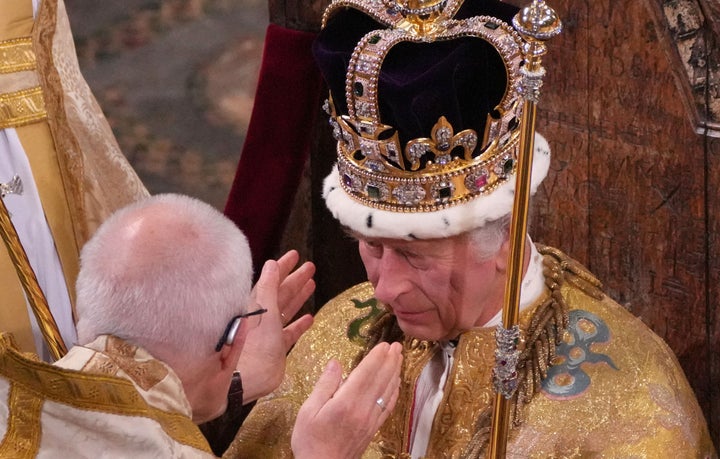 "Although it is not an exact replica of the medieval design, it follows the original in having four crosses-pattée and four fleurs-de-lis, and two arches," reads a description of the crown on the British royal family's website. "The crown is topped with an orb and a cross, symbolising the Christian world, and is made up of a solid gold frame set with rubies, amethysts, sapphires, garnet, topazes and tourmalines. The crown has a velvet cap with an ermine band."
Ahead of the coronation, the crown was removed from the Tower of London ― where the crown jewels are kept ― and modified to fit King Charles.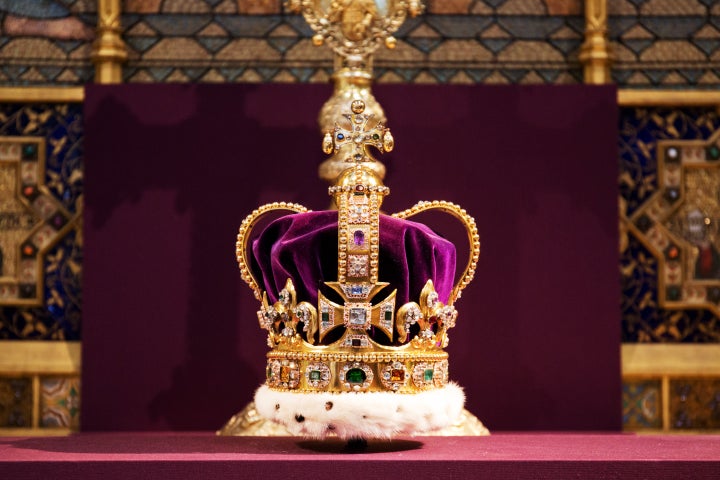 More on King Charles' coronation:
Charles' Coronation Concert will include some very unexpected guests.
Popular in the Community