King Joffrey was a sadistic little royal everyone loved to hate on "Game of Thrones," but there's one TV fan who has a special affinity for the character ― or, rather, the actor who plays him.
Alison Arngrim is best known for her role as the villainous child Nellie on "Little House on the Prairie," and, like King Joffrey's Jack Gleeson, she knows what it's like to portray a mean-spirited antagonist on television. Though that's not the only way they're alike, Arngrim points out.
"Little King Joffrey from 'Game of Thrones' ― my spiritual child," Arngrim says in an Oprah.com interview. "Have you seen that boy? He looks like me."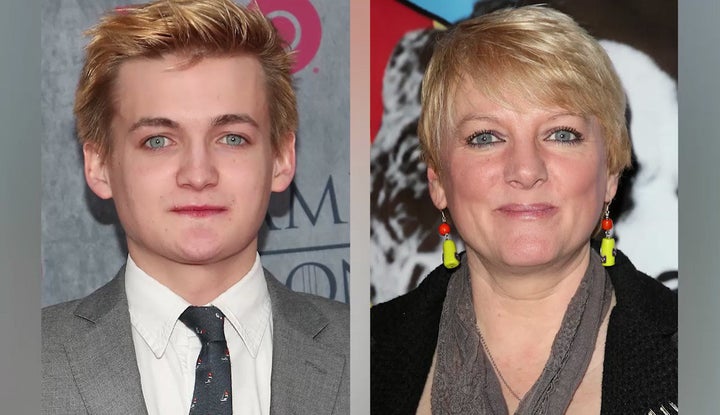 Arngrim and Gleeson's similarities were initially brought to her attention by her fans on Facebook, she says, many of whom wanted to know if the pair were somehow related. Sorry, internet; they're not.
"We are actually both Irish extraction, so that could be a thing," Arngrim offers.
Regardless, Arngrim adds that she is as much a fan of Gleeson as she ever was, even though his reign of terror on "Game of Thrones" is long over. "Here was someone so young and just so evil, and yet, cute and adorable with the little blue eyes and the spiky blonde hair. So, I kind of love him," Arngrim says. "I think he's great."
BEFORE YOU GO
PHOTO GALLERY
'Game of Thrones' Season 7 Images