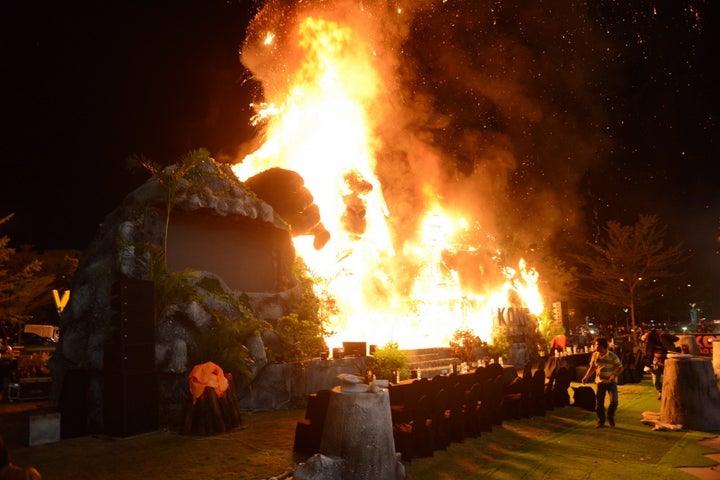 This King Kong terror was all too real.
A large model of the movie beast erupted into flames Thursday at the premiere of "Kong: Skull Island" in Ho Chi Minh City, Vietnam, outlets reported.
But other outlets such as Sky News indicated the source of the inferno was a simulated erupting volcano that was part of the "Kong" display. Fire crews extinguished the blaze in about 15 minutes.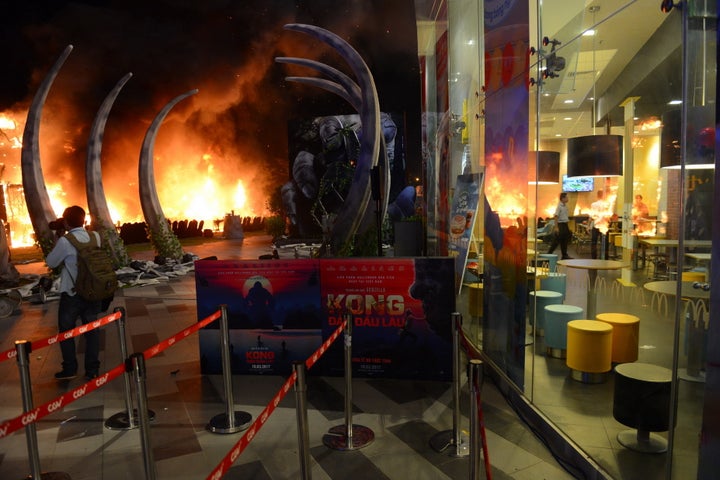 No injuries were immediately reported, VNExpress noted.
The show did go on. Attendees, including U.S. Consulate officials, were later ushered into the theater for the screening.
"Kong: Skull Island," the latest reboot featuring the giant gorilla King Kong, was shot in Vietnam, Australia and Hawaii.
Popular in the Community