There's new evidence to support a theory that King Tutankhamun's tomb may be hiding two secret chambers. And these hidden rooms could solve an ancient mystery: What happened to Queen Nefertiti?
While more time is needed to confirm the results, the changes in temperature could be the result of open space behind the wall. That would support a headline-making theory proposed over the summer by archaeologist Nicholas Reeves, who examined high-resolution scans of the walls and found what he believes to be evidence of two plastered-over doorways.
One is just on the other side of Tut's sarcophagus:
While some believe the "Younger Lady" mummy found in 1898 is actually Nefertiti, many others are not convinced, and her final resting place is considered one of the great unanswered questions of Egyptology.
Reeves has said that when Tut died unexpectedly at a young age, there was no tomb ready for him so Nefertiti's burial chamber was sealed off, and part of her tomb was repurposed for the boy king.
If the room exists and holds the mummy of Nefertiti, it may also have escaped the notice of grave robbers and still contain the royal treasures that were buried with her nearly 4,500 years ago.
Egyptian officials increasingly believe there may be hidden rooms in the tomb, but they're not convinced that Nefertiti's burial chamber is waiting on the other side.
"Maybe a room or a tomb... something there which will be a new addition to Egyptology, but I don't agree that much with [Reeves] that it is Nefertiti's tomb there," el-Damaty told Luxor Times last month.
It will take at least a week to confirm the results of the infrared scans. In addition, plans are being made to use radar to detect signs of hidden chambers. The radar scans are expected to take place soon.
Also on HuffPost Science: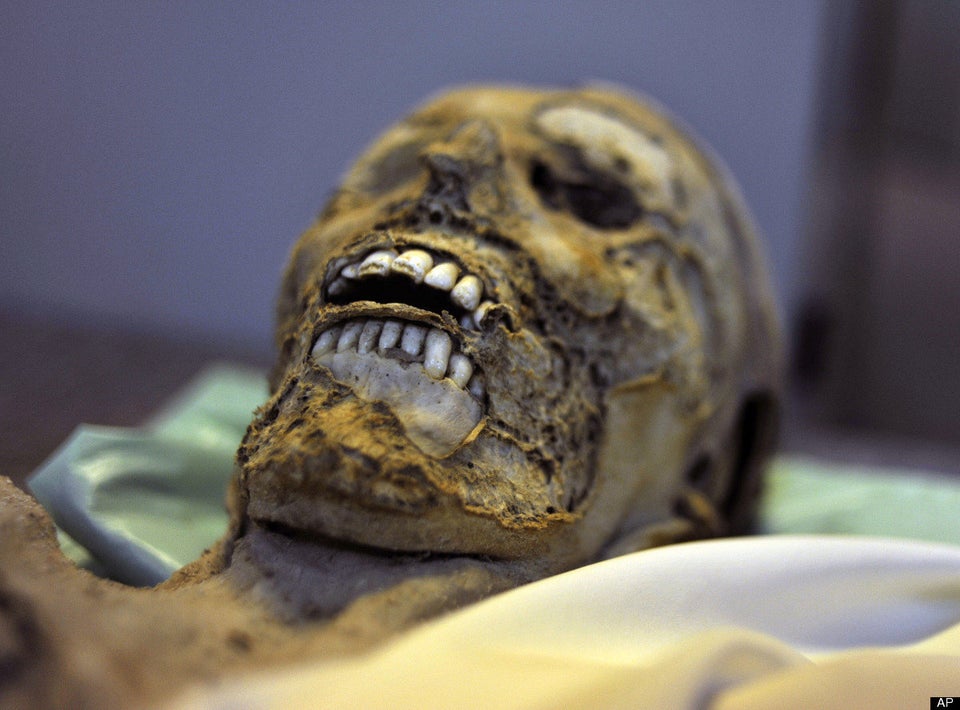 Mummy Discoveries
Related
Popular in the Community