It's being hailed as the potential "discovery of the century" -- and it hasn't even been discovered yet.
Newly released data from radar scans of King Tutankhamun's tomb find that not only are there secret chambers likely hidden behind the walls, but objects in them as well. The radar scans reveal "metal" and "organic materials," according to Egyptian officials speaking at a news conference in Cairo on Thursday.
It's far too early to say if "metals" means a long-lost treasure and if "organic materials" indicates a mummy or mummies, but Egyptian officials, hoping for a much-needed tourism boost, are excited by the possibility.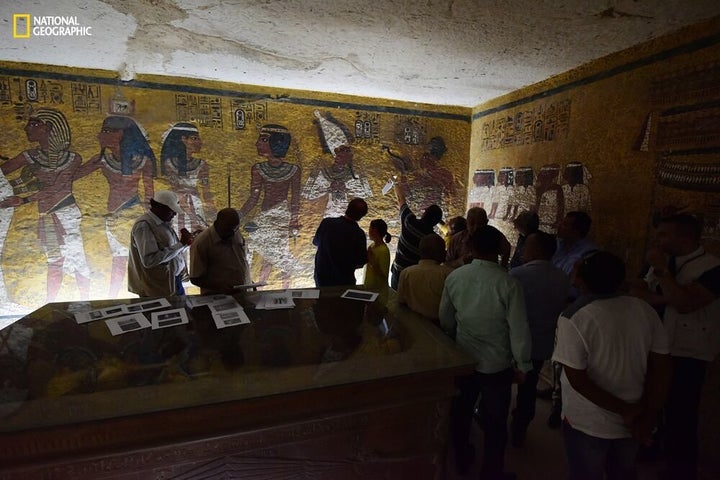 The new revelations offer more support for the theory that launched the experiments in the first place.
Later, an on-site inspection of the tomb with Egyptian officials also revealed signs of the ancient cover-up, and in November a radar specialist scanned the walls and found what he called "an entrance to something" hidden within.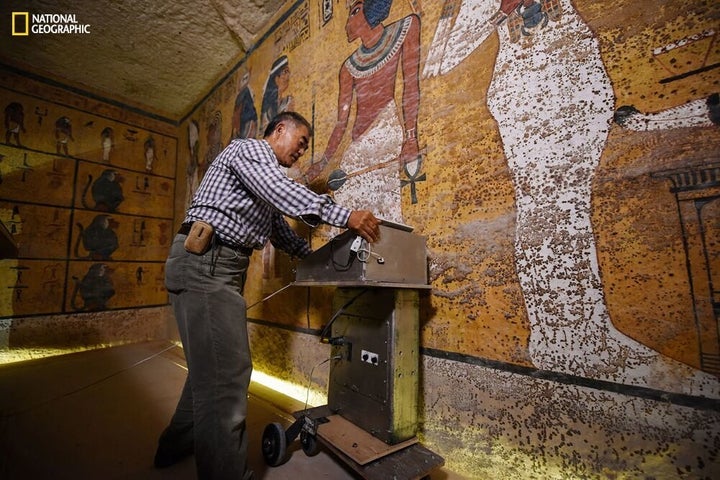 Reeves believes the hidden chamber is the long-lost final resting place of Queen Nefertiti -- and that if she's in there, the chamber and its treasures have likely been untouched by grave robbers.
Not everyone is sold on this idea, however.
"There is not a 1 percent chance Reeves' theory is correct," Zahi Hawass, the country's former antiquities minister, told the Telegraph in December.
In addition, Live Science reports that the Valley of the Kings is notorious for tripping up radar readings with false positives that look like walls and tombs.
But experts who've reviewed the scans say the data is solid.
Remy Hiramoto, a specialist in semiconductors and microelectronics, told National Geographic that there's "a non-natural occurring chamber or cavity on the other side of that wall."
"Based on the signatures that are in the data, there's a void, and there's definitely something that's within the void," he said. "There's something in there."
A National Geographic team will perform a second set of scans in the tomb later this month. Eldamaty, the antiquities minister, will then have to decide what to do next.
The problem with reaching whatever is on the other side of the wall is that the wall itself is a priceless work of art.
The next news conference is scheduled for April 1.
Related
Before You Go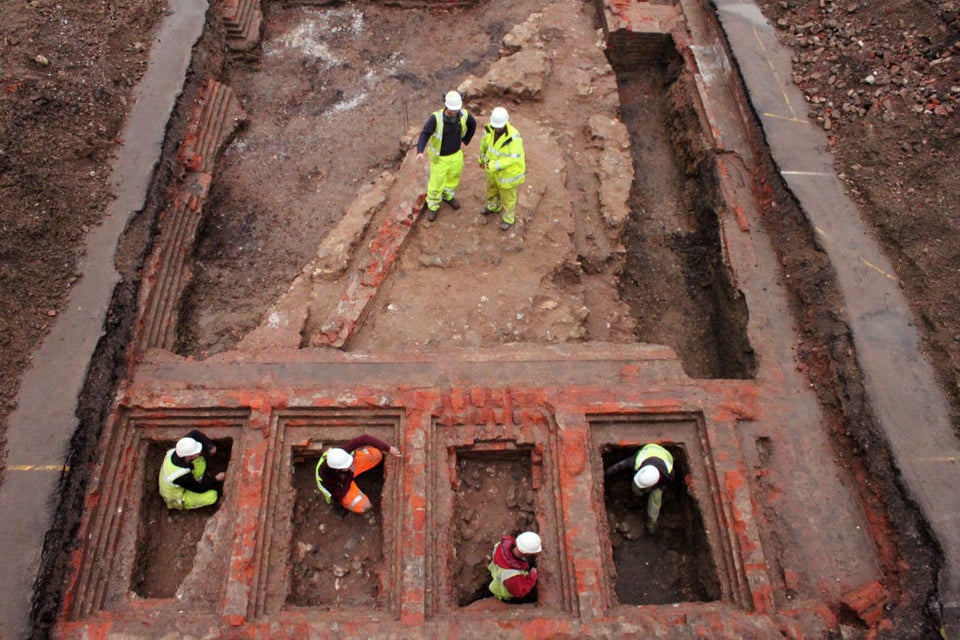 Archaeological Artifact Discoveries Of 2015
Popular in the Community