Dutch organisers were scrambling Sunday to find a new song to mark the upcoming enthronement of the Netherlands' new king after a serenade written especially for the inauguration attracted a storm of criticism for its "imbecilic" lyrics.
"Dear compatriots, after having to block yet another insult on my Twitter account, I am now totally done," Dutch-British composer John Ewbank wrote on his Facebook page late Saturday.
"My apologies to those who found it an appropriate song... but I hereby withdraw the Koningslied (King's Song) and wish you plenty of success" in singing one of the unofficial songs written for the inauguration of the new Dutch monarch, Willem-Alexander, on April 30.
Tens of thousands of Dutch citizens have been voicing their dismay since the song was unveiled on Friday, trashing the anthem which is an unlikely combination of traditional, rap and choir music.
An online petition rejecting what is described as an "imbecilic" tune has been signed by more than 38,000 people.
The song, which lasts just over five minutes, is performed by 51 Dutch artists, many of them stars in the Netherlands.
They belt out much-mocked lyrics such as: "I build a dyke with my bare hands and keep the water away" and "three fingers in the air, come on, come on. That's the W (sign) for Willem, the W which represents being wakeful and eating 'stamppot' (a traditional Dutch dish made from vegetables and a sausage)."
Summing up much of the tune's criticism in the Netherlands, with its strong egalitarian and Protestant roots, one anonymous petitioner comments: "The song makes it sound like Willem-Alexander is some kind of god and we're his underlings to whom he gives his life... away with it!"
The plan was for all the artists to come together for a concert in Rotterdam on April 30 when the country will be holding nationwide celebrations to mark the royal handover.
The National Inauguration Committee tasked with arranging the event said they were disappointed but understood Ewbank's decision.
"The intention remains to serenade the king on April 30. Together with the Dutch public broadcaster the committee will seek a solution," national news agency ANP quoted the committee as saying.
It convened on Sunday to discuss alternatives just over a week before the King's inauguration, an event not witnessed in the Netherlands since Queen Beatrix ascended the throne in 1980.
In his message, Ewbank himself suggested alternatives including a catchy tune called "You're the king," written by two students from the central university city of Utrecht.
Posted two days ago, the cheeky song has already been watched more than 263,000 times on YouTube.
In a reference to Willem-Alexander's hugely popular Argentine wife Maxima, who will soon be crowned Queen, the students sing: "What a matchless wife you have, the ideal companion. If I was king, I would have known it as well."
Sociology professor Johan Heilbron said the song written by Ewbank -- an award-winning composer -- had fallen victim to what he termed intellectual "populism."
"Many of its fiercest critics are from the highly-educated sector of Dutch society. They believe the song is below the standards of what is acceptable and that's a bit of a pity," he told AFP.
Willem-Alexander, currently crown prince, will be the Netherlands' first king in more than a century when he takes over from his 75-year-old abdicating mother, Queen Beatrix.
The 45-year-old has promised to be a traditional king, though one seen as approachable and not a "protocol fetishist".
Copyright (2013) AFP. All rights reserved.
Related
Before You Go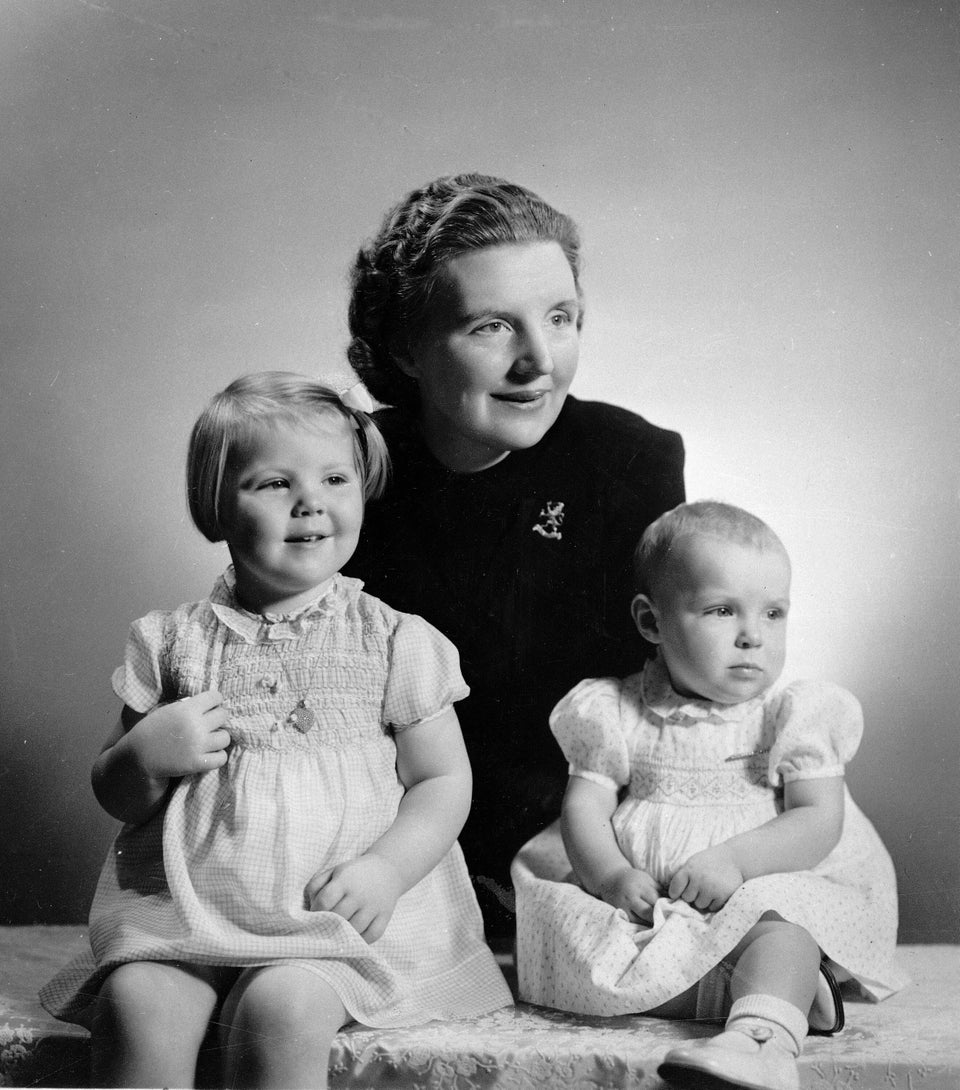 Queen Beatrix Of The Netherlands
Popular in the Community