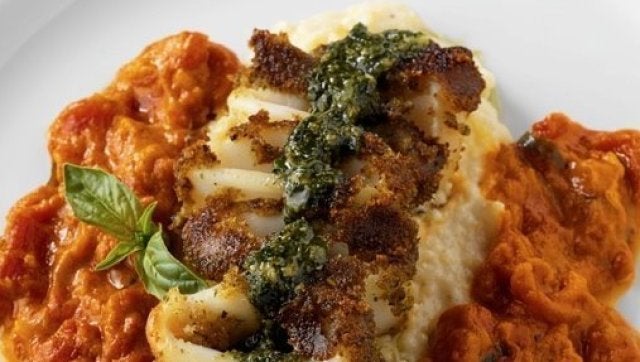 WASHINGTON -- There was a time when the nation's capital, a city that today is overflowing with restaurants and gastronomic innovators, was considered a culinary backwater. Slowly, things began to change for the better, thanks in part to some local restaurant pioneers.
Kinkead's, which opened in Foggy Bottom's 2000 Pennsylvania Ave. complex 20 years ago, was one of a handful of restaurants that helped change the perception of fine dining in D.C. for the better.
Back in the day, having a meal at Kinkead's was a big deal, especially for seafood lovers. But as the city's restaurant scene evolved, the restaurant was in many ways overshadowed by newer, fresher and adventurous newcomers.
If you go, what should you order? As Zagat recommends, Kinkead's New England clam chowder is a safe bet:
It was chilly late afternoon when we sat down at its spacious bar. A steaming bowl of New England Seafood Chowder seemed like just what we needed to warm up. We knew it would be the real deal given Kinkead's New England roots. We weren't disappointed. The warm, creamy, flavorful soup was bursting with fresh tasting fish and seafood. Bite-sized potato chunks made it perfect comfort fare, while housemade oyster crackers provided an added crunch. We couldn't resist asking for a few more.
And that sounds wonderful. Your last chance to eat at Kinkead's is Dec. 22.
(Editor's Note: A minor disclosure ... This writer's grandfather grew up in the house where Kinkead's is back when Foggy Bottom was a mostly residential neighborhood a few blocks from the White House.)

Popular in the Community