The cast and creative team of Broadway's " Kinky Boots" put a whimsical spin on the ongoing "bathroom bill" debate with a hilarious new music video.
Released Friday, "Just Pee (Where You Wanna Pee)" shows the Tony-winning musical's diverse cast -- including stars Alan Mingo, Jr. and Andy Kelso -- using a restroom at New York's Al Hirschfeld Theatre together without incident.
The song itself is a parody of "Just Be," which concludes the musical's second act -- albeit with revamped, topical lyrics.
"Just pee, with dignity/Go relieve yourself triumphantly," the cast croons.
Cyndi Lauper, who wrote the music, and book writer Harvey Fierstein also sound off on the controversy in the video, which quickly racked up over 60,000 views after being posted on the musical's official Facebook page June 3. By June 6, the clip had garnered over 8 million views on Facebook.
"There's been a lot of crazy talk about people using bathrooms for things other than prescribed by the Plumbers' Union of America," Lauper says. "All we're asking for is a little sanity. People have to pee!"
Adds Fierstein, "Instead of fighting, maybe we can use this moment to learn a little something."
We'd say they pretty much NAILED it.
Before You Go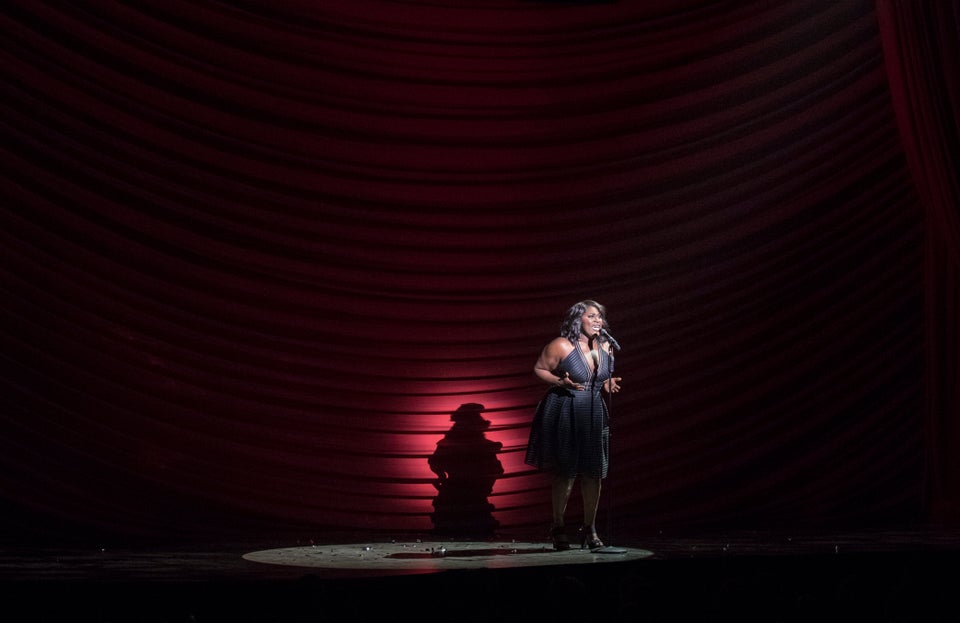 Broadway Backwards 2016
Popular in the Community