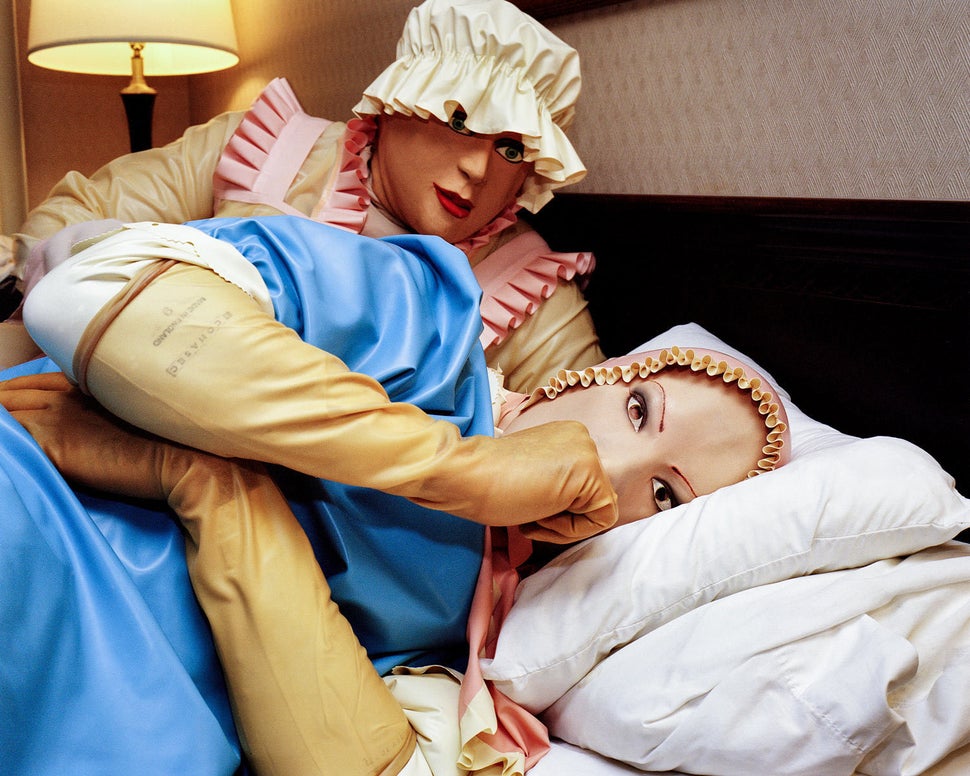 Most human beings can empathize with the visceral urge to disguise oneself, temporarily transforming into another person, being or thing. The simple act of wearing a mask, for example, can cast out the responsibilities and expectations that ordinarily govern us, even if only for a brief period. Under the protection and liberation of a mask, we are free.
Female masking is an underground subculture of predominately heterosexual men who enjoy dressing up in women's fetish gear to transform themselves into living sex dolls. 
The Atlantic's Luke Malone looked into the world of masking in 2014, speaking to a veteran masker named Kerry about his passion for masks. Kerry explained he was first enthralled by 1970s episodes of "Mission Impossible," in which characters would assume the identity of others with ease ― or at least, with latex. "Intrigued by the idea of transformation," Malone wrote, "Kerry would sit and look at his third-grade teacher in amazement, wondering what it would be like if her face were a mask."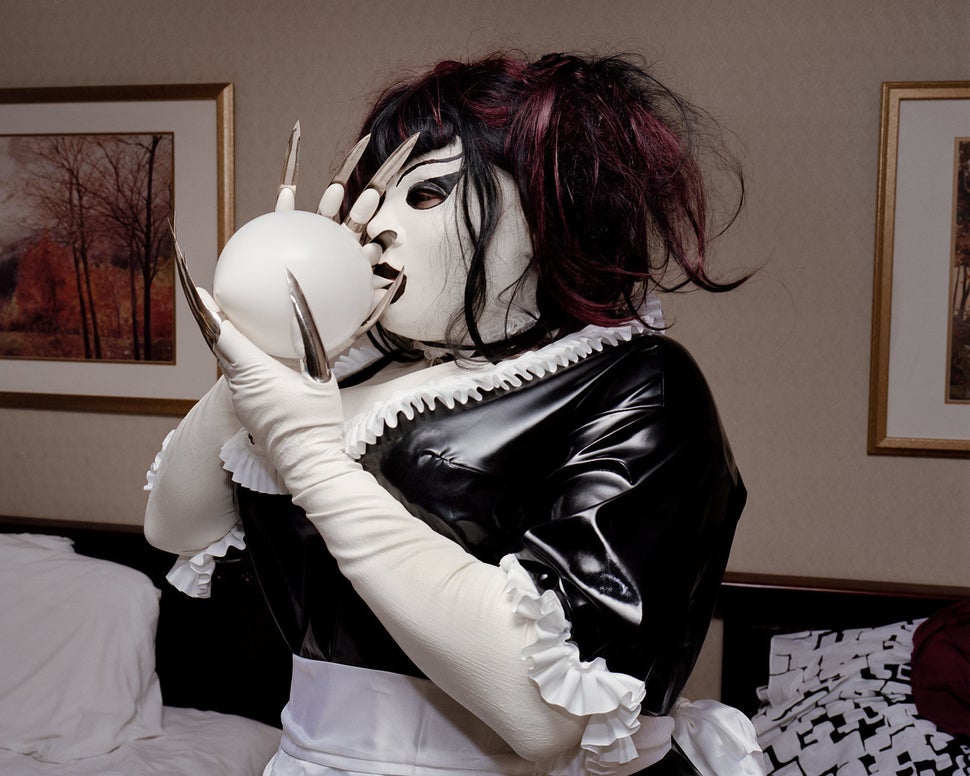 Traditionally, a female masker covers himself completely in a rubber latex body suit and mask, so no skin is exposed. The latex body is covered up with latex costumes or more everyday women's wear, transforming the wearer into a submissive sexual object. 
"When I saw the first picture of a female masker I remember electricity going through me," photographer Daniel Handal wrote in an email to The Huffington Post. Handal was fixated on this hidden world of role-playing and kink, surprised that it had remained hidden from his vantage point for so long.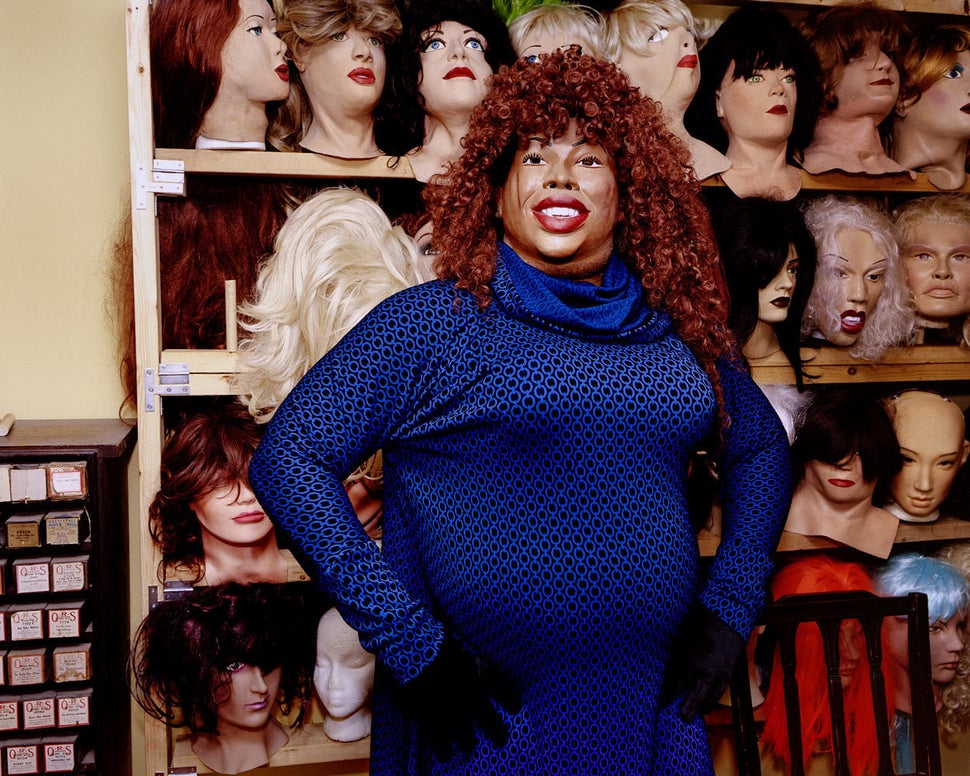 "My favorite photos were not the sexualized pictures but the ones that mimicked domesticity," Handal continued. "They reminded me of Leigh Bowery a bit but I didn't know anything about this fetish and had not seen anything like it in art or popular culture — a rare find. We live in a culture of reality TV and social media — private lives are exploited for public entertainment. Few things remain hidden or underground for long in our culture."
Before long, Handal found himself at the Rubberdoll World Rendezvous, an annual masking gathering held in Minneapolis, Minnesota, camera in tow. Because masking is founded upon the pleasures of role-playing and exhibitionism, many maskers are eager to get their photos taken. "I think it's about the desire to be objectified to such an extent that one is playing the part of an actual sex object," Handal said. "A doll is there for someone else's enjoyment and pleasure."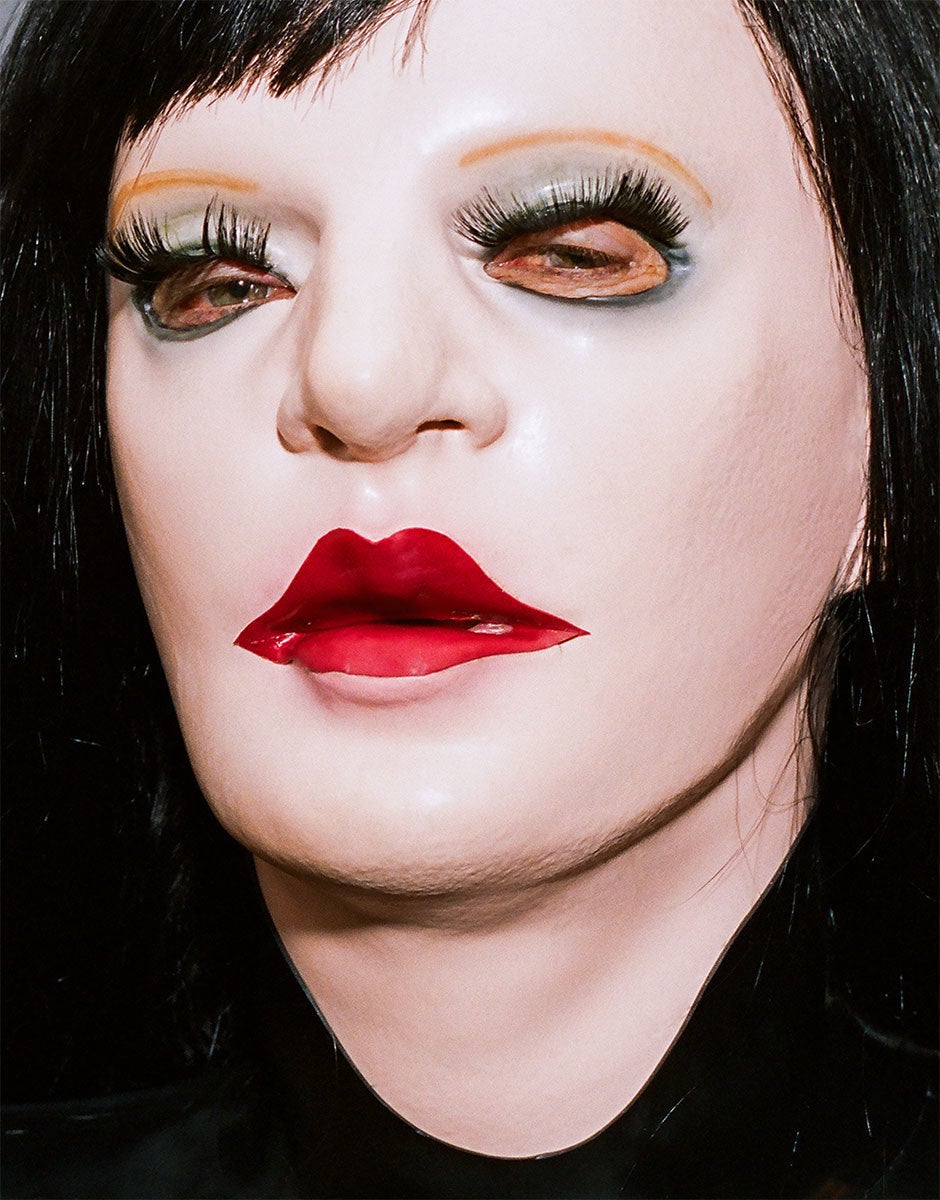 Handal took a series of portraits at the Minneapolis convention, along with others outside of Baltimore and in New York. Because of the heavily performative nature of masking, Handal describes his photographic technique as a documentary chronicling of staged scenarios. 
One of the greatest challenges Handal faced in creating his series stemmed from the Rubberdoll World Rendezvous' unofficial rule banning people from wearing plainclothes on the premises. Thus, Handal himself donned a latex suit and mask while taking the photos, adding a peculiar dimension to the images themselves. "I had to look through a small hole in my mask and into the rangefinder to manually focus and adjust exposures and focal range on the spot," he said. "Very exciting way to make a picture!"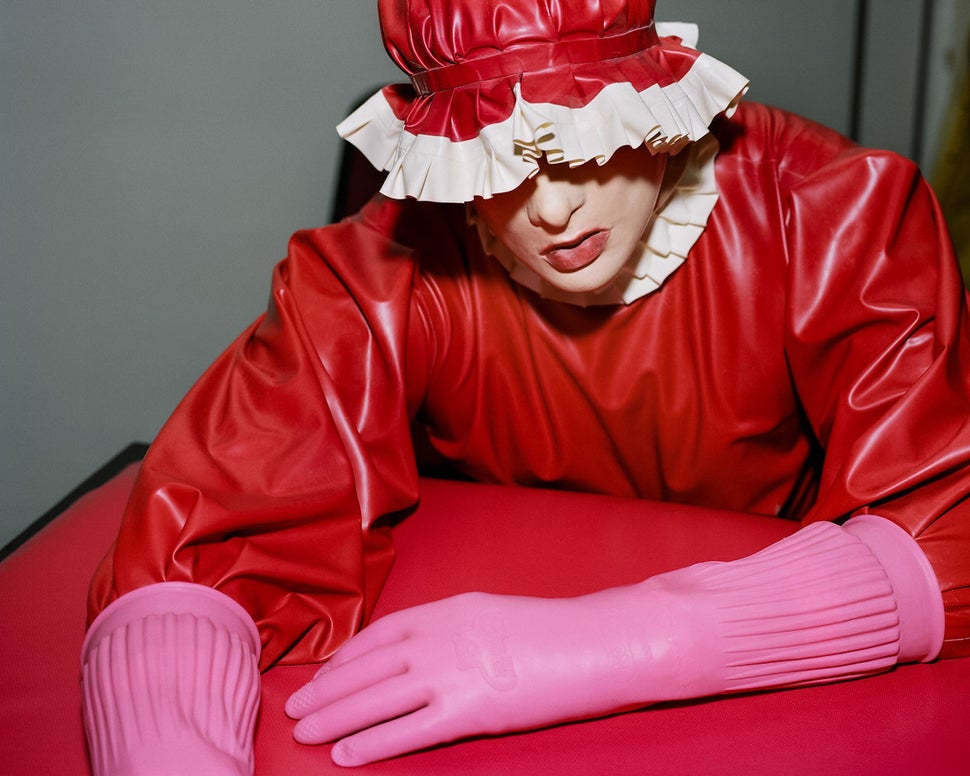 The dress-up experience also gave Handal additional insight into why so many people enjoy dressing up as living dolls. "If you are wearing a full latex outfit or mask, you can't really eat or drink," Handal said. "Part of the appeal is that your senses are constrained. It's difficult to speak, listen, walk or do much ― it's disorienting."
Handal's photographs playfully chronicle a world in which being yourself is inextricably bound with being someone else. The images are at once viscerally strange and yet based in profoundly human desires ― to escape, to transform, to play. "I hope that when people look at the photos, they see a complex and curious sensibility," Handal put it. "I also hope people don't take it too seriously. It's role-playing. It's meant to be wicked fun."
REAL LIFE. REAL NEWS. REAL VOICES.
Help us tell more of the stories that matter from voices that too often remain unheard.
BEFORE YOU GO
PHOTO GALLERY
2016 International Drone Photography Contest Winners