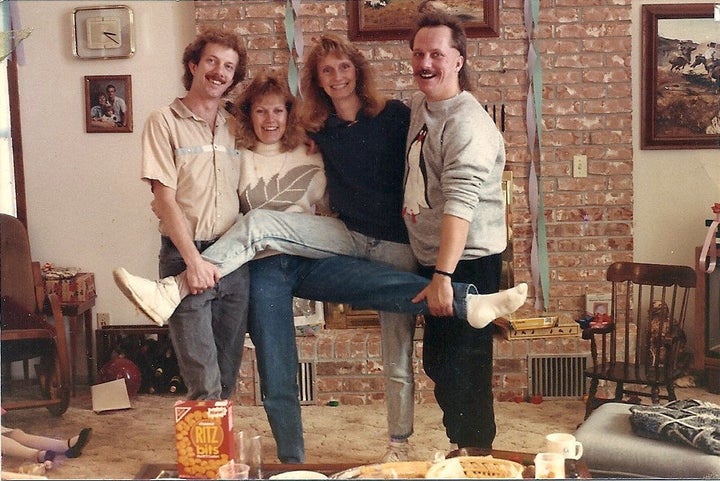 The Kinsella family? Yeah, we totally want them at our next party. For the past 25 years or so, whenever the clan gets together, they engage in what is arguably an interesting tradition: They take a photo of themselves all posed in the same -- dare we say weird? -- stance with the brothers on the outside and sisters with legs crossed in the air in the middle. It's something they started doing in 1988 and they've struck "the pose" at weddings, multiple Major League Baseball games, their mother's funeral, home gatherings, a tattoo shop and the penultimate photo for this baseball-loving family: the Field of Dreams site. The four siblings -- three of whom live in Houston and one in Nebraska -- even traveled back to their childhood home in Brick Township, N.J., to pose for a photo there.
Last year, brothers Mike and Tim Kinsella and sisters Sharyn Bauer Kemper and Eileen McFarland all got identical "pose" tattoos. Well, why not? How did "the pose" originate? Ask four people and get four different answers. Let's just say, it did. Want to quibble about dates? The Kinsellas can do that too. "Remember," said Mike, "we started taking them long before date-stamped photos."
Put quite simply, these are four siblings who grew up loving each other and haven't stopped. How close are they, even though they are now adults? "Absolutely very close," said Mike. In fact, when Mike left New Jersey some 30 years ago for Texas, the others all followed.
"Maybe I should have told them I was going to Michigan?" he joked.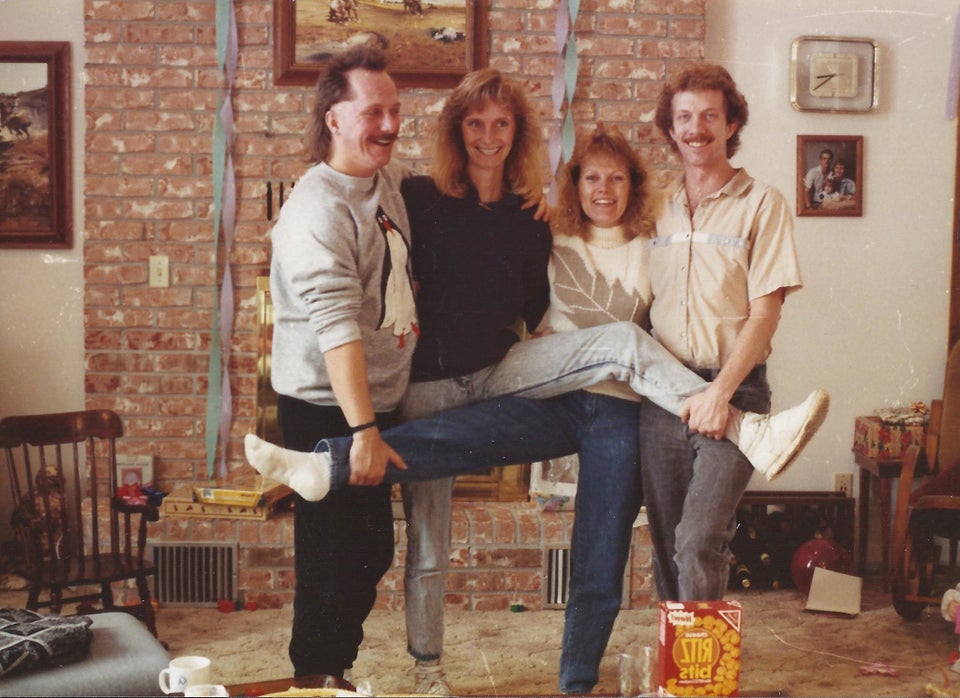 Family Photo Tradition
Popular in the Community