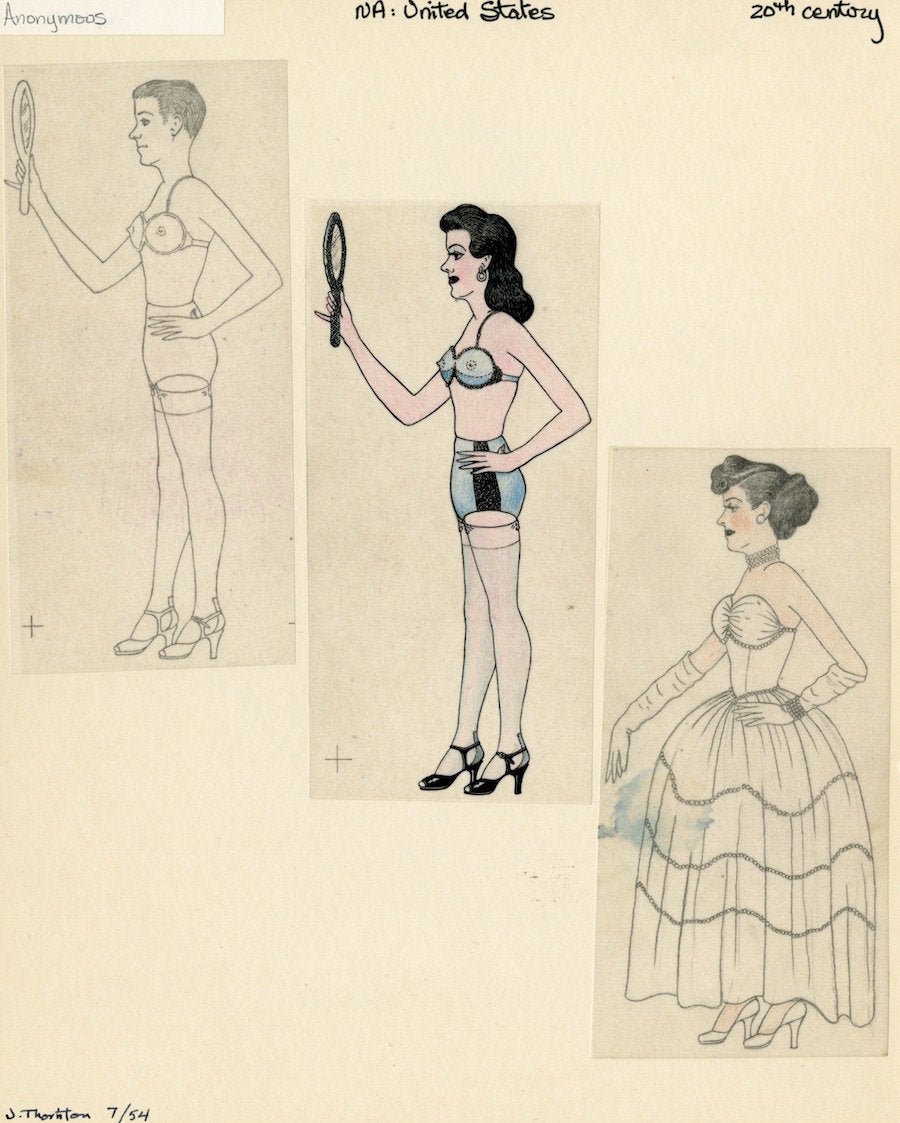 Amid the vaults of sexual artifacts housed at the Kinsey Institute of Sex and Research in Bloomington, Indiana, there is a rather unorthodox diagram. Even the Institute doesn't know who made it, where or why ― it was donated to their collection anonymously and is loosely dated as "20th century." It depicts, in prudent detail, the precise way to administer a cane.
Atop the sketch of a woman's backside (seen below), the artist specifies which regions of her rear are "areas of maximum effectiveness," identifying them with shaded boxes. He or she also shrewdly points out that if the caner is left-handed, the directives should be reversed. "It reads like an instruction manual for how to cane someone properly," curator Rebecca Fasman explained in a conversation with The Huffington Post. "It looks so perfect, so professional, like something this person labored over for a while. They wanted to create a very clean guide ― to caning."
The Kinsey Institute was founded in 1947 by controversial biologist and researcher Alfred Kinsey, widely considered to be the first major player in American sexology. In the 1930s and '40s, Kinsey collected thousands of individual testimonies on sexual experiences and fantasies, thereby deepening the collective scope of knowledge regarding sexual identities, proclivities and conventions. He also rather infamously engaged in research through observation and participation in performed sexual encounters.
One of Kinsey's lesser known exploits is creating an archive of objects loosely related to sexuality ― including sculptures, drawings, ephemera, toys and antiques. When word got out that Kinsey was looking to collect articles of a sexual nature, donations flew in. Today, the Kinsey Institute houses over 100,000 items dealing with human sexuality.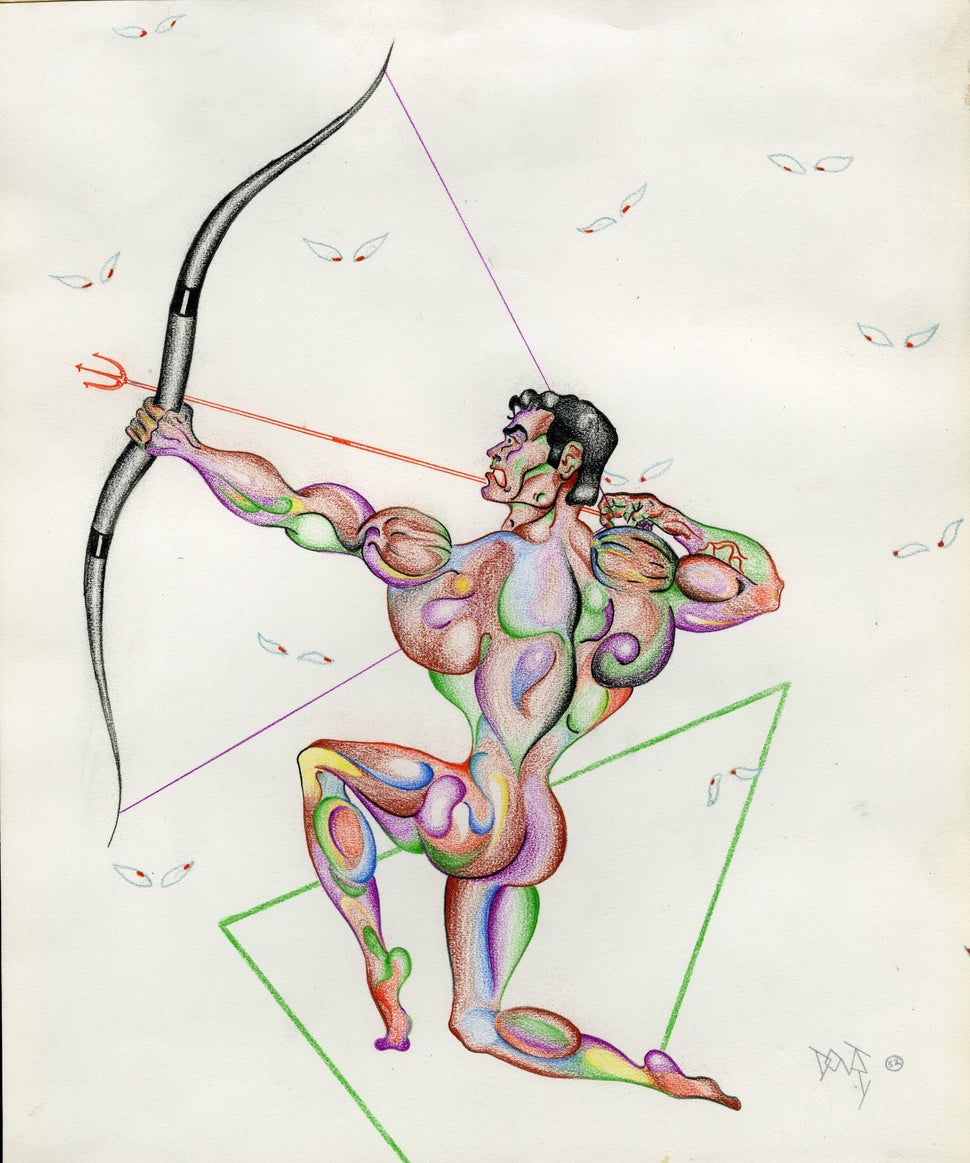 Fasman was brought aboard the Kinsey Institute team in 2015 as a consultant, organizing traveling exhibitions for this vast reserve of carnal knowledge. With her background in museum studies and curation, Fasman was immediately fixated by the range of artworks housed in the Kinsey archives. "We have really well-known artists, including Rembrandt and Matisse and Mapplethorpe and Cartier-Bresson," she said. "But in that same collection there are works from unknown artists. Regardless, they all relate to the same experience of being human and expressing your sexuality through artwork."
The exhibition, "Private Eyes," which opens Aug. 12 at Intuit in Chicago, focuses on 16 handmade objects, most of which are made by unknown individuals who likely created the works with no clue whatsoever they would end up in a museum. Intuit is a nonprofit institution dedicated to exhibiting outsider art, which is loosely and contentiously defined as work made outside of, and with little influence from, the mainstream artistic institution. The term feels disenfranchising when used to categorize living, working artists, who, for one reason or another, are only acknowledged outside of the boundaries of the art world establishment. But the phrase feels more suited to the makers featured in "Private Eyes," artists who may never have viewed themselves as artists at all.
As Fasman explained, "These pieces were made by people either just for themselves or for a very small group of people." They weren't intended to be enshrined on museum walls. 

Most of the works in "Private Eyes" reveal the erotic urges and sexual perspectives of everyday strangers. Gazing upon them feels as merrily wrong as opening a dusty drawer, the confines of which you were never meant to see. For example, one anonymous individual weaved a darling penis warmer from fabric and yarn. The misshapen mitten feels ahead of its time with its twee irreverence, like something you'd find on a feminist Etsy store.
The sexual landscape has changed a lot since Kinsey's time. What was considered erotic, forbidden, abnormal and grotesque before the feminist revolution, the fight for LGBTQ rights, the birth of the internet? "In contemporary culture, pornography is very accessible," Fasman continued. "At the time many of these pieces were made, it was not. Not to mention there were legal ramifications; if people were found with obscene images, there could be criminal charges brought against them. It's interesting to be able to see work that was considered obscene then and think about how our idea of what obscenity is has changed."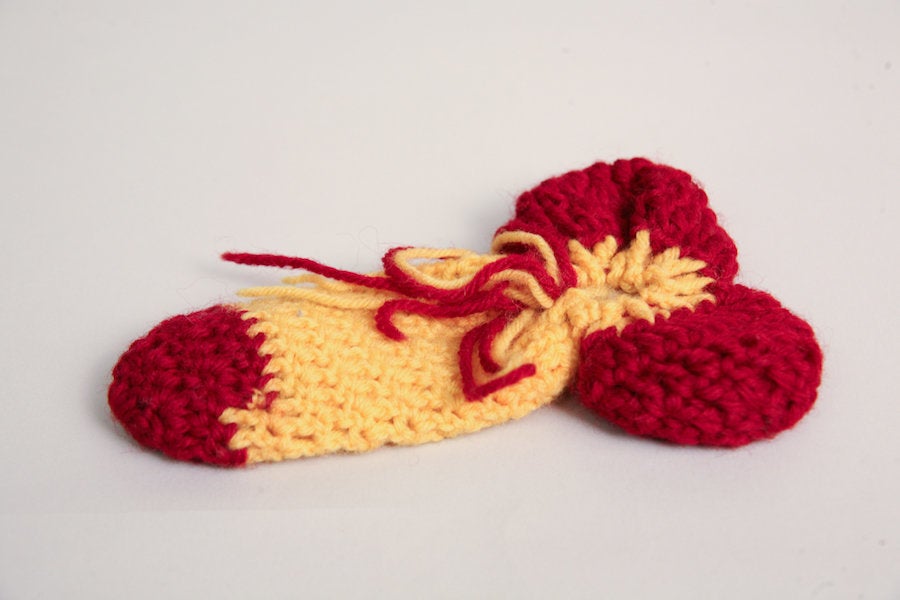 "Private Eyes" is its own type of peep show. Featuring handmade art objects from people we'll never know and never truly understand, the exhibition illuminates the universal aspects of sexuality that persist from the 20th century to today. Although the works vary intensely in media, style and origin, they're united by an urge to create and a dirty sense of humor. 
The work illuminates the longstanding relationship between creativity and sensuality, between making things and making love. That sometimes the purest form of eroticism is in the mind, not the body, and is best expressed in the realm of fantasy, not reality. 
Next time you doodle a picture of you and your lover surrounded by a million hearts, feel connected to the outsider artists past and present who've engaged in a similar feat. Donate it to the Kinsey Institute. You might just find your work in the 22nd-century "Private Eyes" reboot.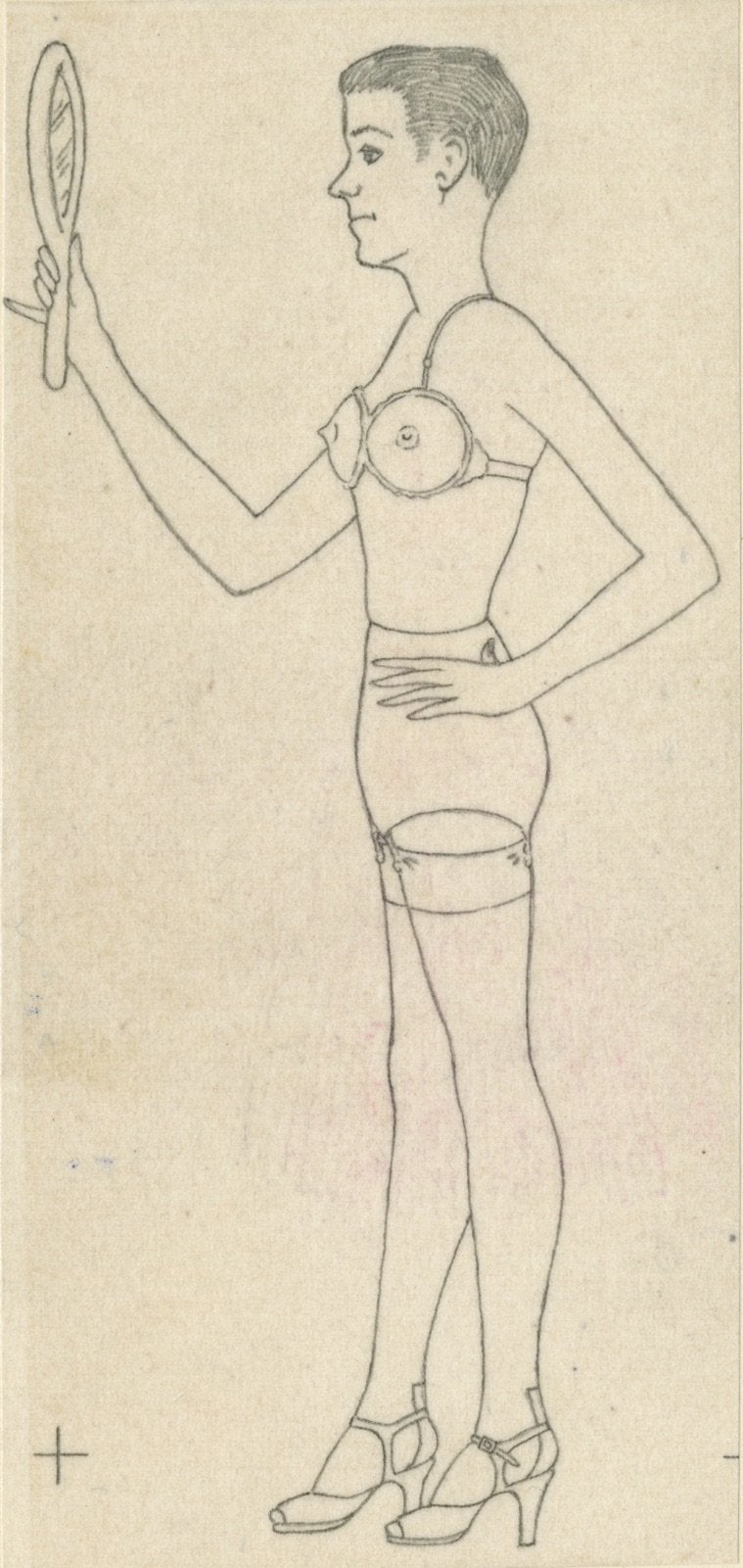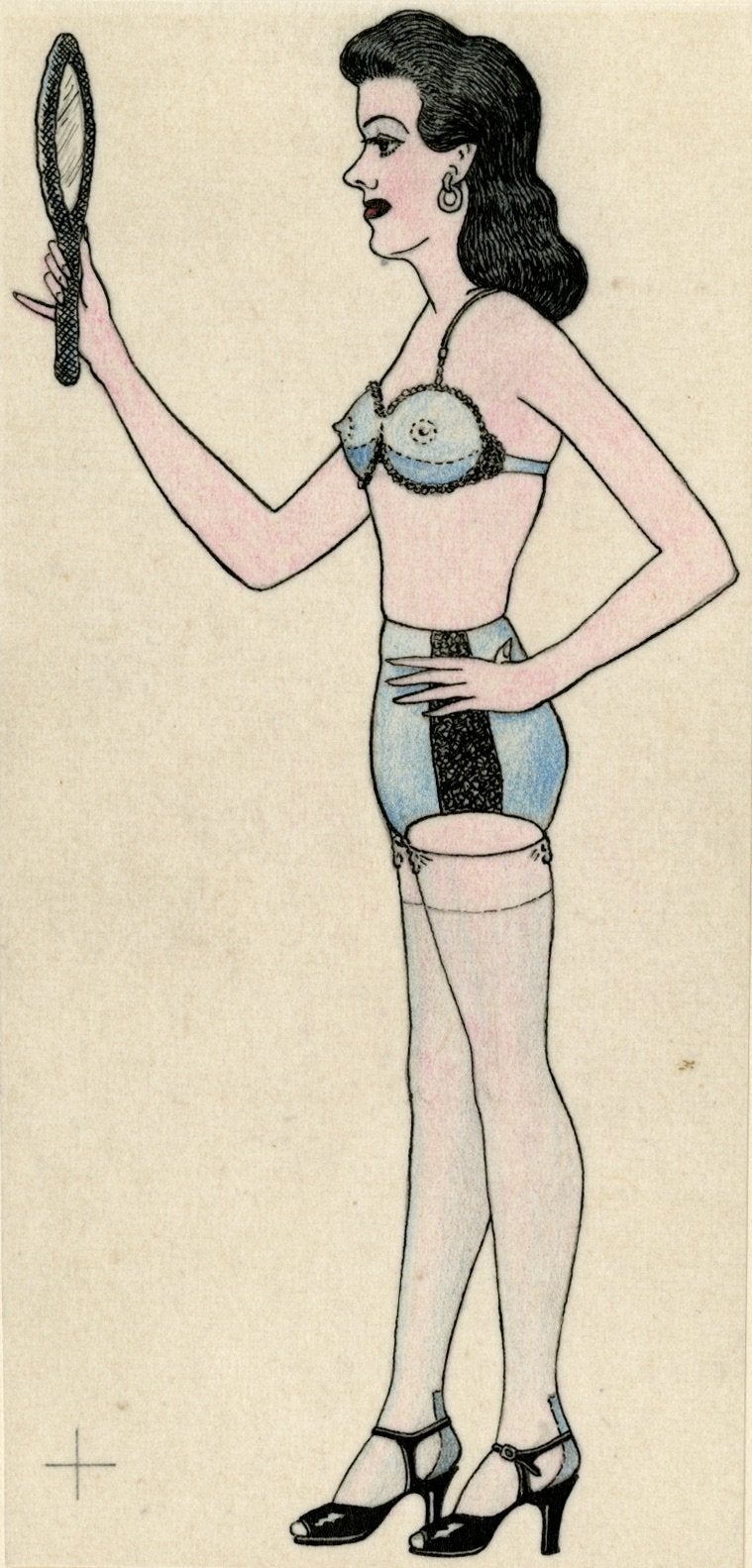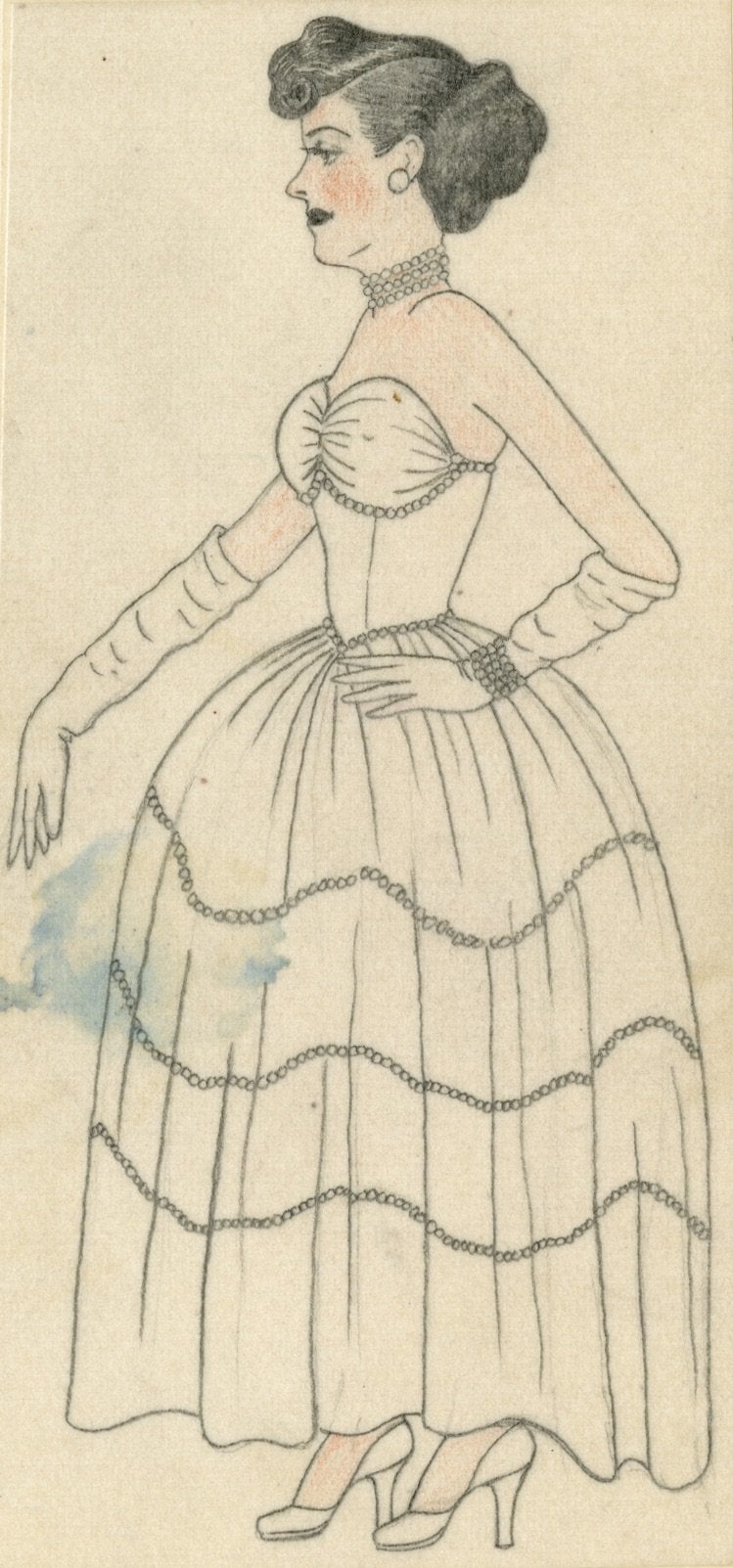 Calling all HuffPost superfans!
Sign up for membership to become a founding member and help shape HuffPost's next chapter
BEFORE YOU GO
PHOTO GALLERY
Raw Erotica